Overview
Join an experienced naturalist guide on a wildlife safari tour of Yellowstone National Park. We will focus on the geology, wildlife, and natural history of Yellowstone National Park while customizing the safari around your specific areas of interest. We will start the day by traveling north through Grand Teton National Park entering Yellowstone through the South Entrance. We then travel around the entire "lower loop" road visiting famous Yellowstone features like the Continental Divide, Old Faithful, Fountain Paint Pots, the Grand Canyon of the Yellowstone, Hayden Valley, Mud Volcano, Yellowstone Lake and much more. Wildlife will also be a priority as we travel through the park with opportunities to see moose, elk, deer, bison, pronghorn, fox, coyote, bald and golden eagles, black bears, grizzly bears and even wolves depending on season. Your knowledgeable guide will make frequent stops as opportunities for wildlife viewing present themselves. The route each day will vary depending on wildlife, group interest and road conditions.
What's Included
Professional naturalist guide

Small group safari: 8 guests per vehicle, maximum

National Park entrance fees
Open Safari
$315 per guest. Two person minimum booking requirement. Maximum per vehicle, 6-8 guests. Minimum age is 8. This is a mixed group safari.
Private Safari
$1425 for 1-4 guests; $175 for each additional guest. Maximum per vehicle, 6-8 guests. No age minimum. This is a private safari.
Pick-up Times
All guests are picked up and returned to their place of lodging. We pick up at hotels and condos in Jackson and Teton Village.  Your exact pick up time will be determined by your hotel location. Please make note of your pickup time, and save it for your reference.
Please give your guide an additional 5-10 minutes before and after the scheduled time to allow for other pickups or traffic conditions.
Seasonal changes to trip timing may be made to accommodate daylight and/or optimum wildlife viewing.
Approximate pickup times for Jackson Hole include:
6:30 AM – downtown Jackson locations
6:45 AM – greater Jackson Hole area locations
7:00 AM – Teton Village locations
Having been on many tours in many countries, this ranks as one of the best. The tour itself was fantastic and in one day we hit all the major spots on the lower loop. We saw many off the beaten path sights and our guide was fantastic. He was super knowledgeable, accommodating, flexible, and always available and fun.
Carol, New York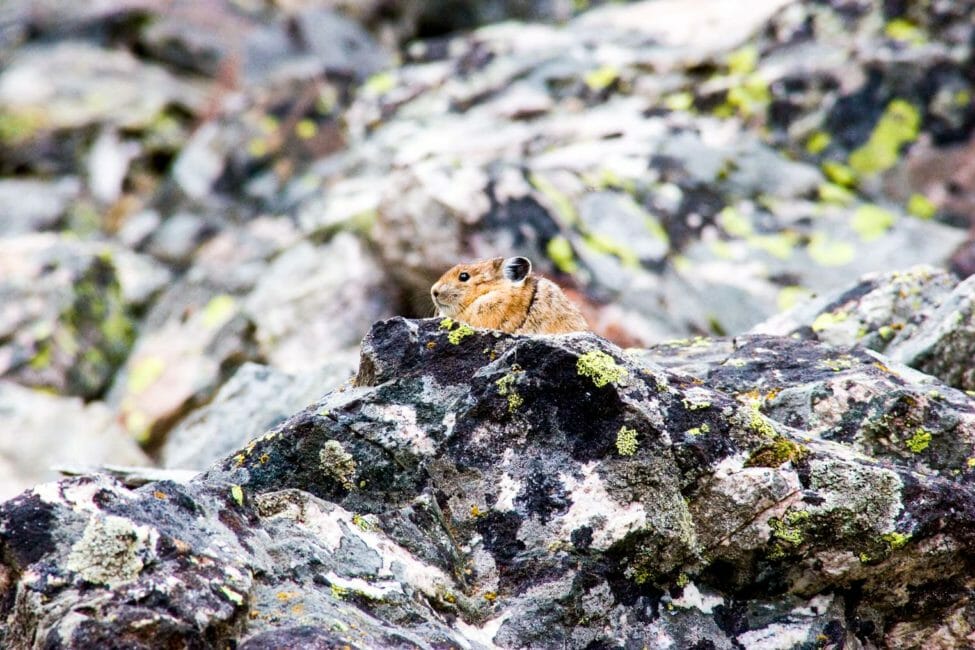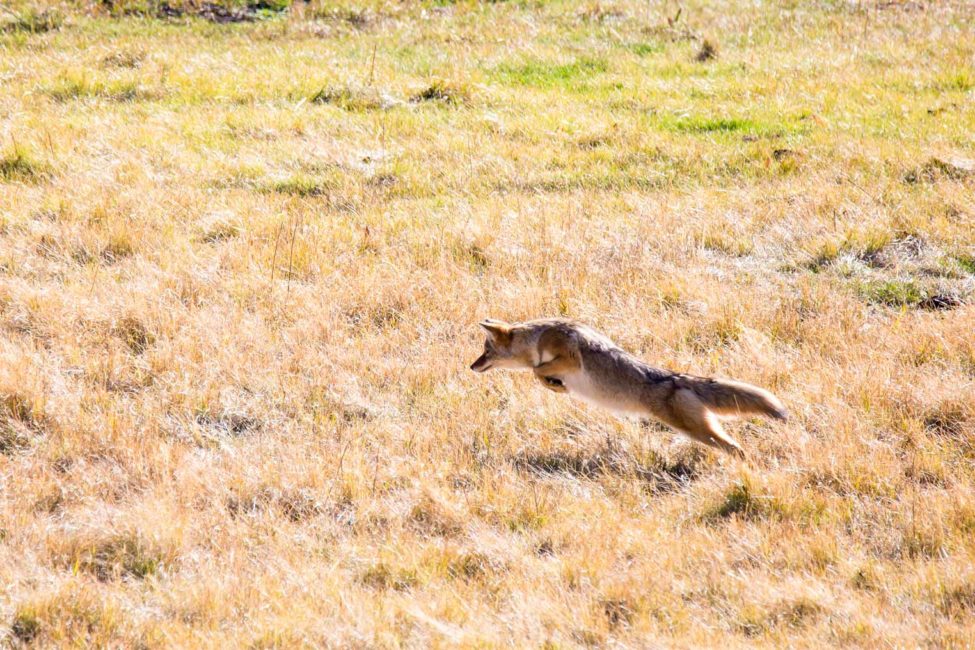 FAQs
What is your cancellation policy?
We have a 48-hour cancellation policy for all single day wildlife safaris.  Cancellations made before the cancellation policy goes into effect will receive a full refund.  Cancellations made within 48 hours of departure, and before the day of departure will receive a 50% refund.  Cancellations or no-shows on the day of departure will not be refunded.
What is the weather like during the summer?
Summer in Jackson Hole runs from early May to late October.  Average high temperatures in the valley during the summer season range from 61F to 81F (16C to 27C), and daily temperatures can fluctuate quite a lot.  The high elevation often creates cool mornings and evenings but hot afternoons. It is important to come prepared for a variety of conditions throughout the day as they can change quickly in the summertime.  
Average highs and lows by summer months:
May: Average High 64F/17C, Average Low 30F/-1C
June: Average High 76F/24C, Average Low 37F/2C
July: Average High 81F/27C, Average Low 40F/5C
August: Average High 80F/26C, Average Low 39F/3C
September: Average High 73F/22C, Average Low 31F/-1C
October: Average High 61F/16C, Average Low 23F/-5C
What do others say about this tour?
5 Stars
To be honest, at first we were a bit hesitant to spend the money for a guided Yellowstone tour when we could just drive through the park ourselves. But from the moment our guide picked us up at hotel on October 4th, any lingering concern evaporated. Wildlife Safari is undoubtedly the BEST way to truly experience and totally immerse into the great Yellowstone Park. Our ~10-hour guided tour was truly unforgettable! I cannot say enough about the professionalism, humor, knowledge, and skill of our "Interruptive Naturalist". Without his superb timing, informative commentary, and delightful engagement, we would have merely driven past, not seen, or completely missed 90% of everything Yellowstone has to offer. Not only did we see all the natural beauty of the Yellowstone lower loop's famous and obscure sites, but we saw-up close-every animal (except moose and wolf) and foul that the park proudly hosts. From morning juices with muffins to our noon picnic lunch, and convenient, clean bathroom stops, every detail was seamlessly executed. Our guide delivered a spectacular day focused on our utmost comfort, safety, and enjoyment! Thank you, Jackson Hole Wildlife Safaris and especially, thank you to our guide!
Kevin H.
5 Stars
Hands down, best decision we made to go with Jackson Hole Wildlife Safaris for our 1 day allocated to Yellowstone. Our guide was no less than AMAZING. He was knowledgeable, provided a relaxed atmosphere, great with my 8 and 10 year old and kept the 12 hour day moving a long. If you have children, or if you want details about the park or area, or if you want a very relaxed, comfortable guided tour….request JHWS! I attribute most of the experience at Yellowstone to our experienced guide.
KP P.
5 Stars
For my birthday trip to Wyoming, my husband and I booked a full-day, private tour of Yellowstone with Jackson Hole Wildlife Safaris. Our tour guide did a fantastic job of being informative and entertaining. He picked us up from our hotel at 6:30 am on the dot and we headed off into the Grand Tetons. He had muffins from the don't-miss Persephone's Bakery along with juice and water to keep us satisfied until lunch. I mentioned that I really wanted to see a moose, and he immediately took us to an area where moose were known to hang out. We saw a female moose and her calf.  I can't begin to describe the incredible beauty of Grand Tetons and Yellowstone, and our guide knew all the best spots for awe-inspiring views and animal sightings. We also made it to Old Faithful in time for its 9:36 am eruption, and, again, he knew exactly where we should stand to get the best photos. Spending almost 12 hours in a vehicle with a stranger can sometimes be a bit awkward, but our guide was so pleasant. We immediately liked him and felt comfortable enough to chat and ask any questions we had. He wore a mask at all times around us, and the company policy during covid mandates that all customers wear masks when not eating or drinking. I would highly recommend a private tour with Jackson Hole Wildlife Safaris because not only are you in for an amazing day, but you'll also learn about things that will inform the rest of your stay in the Jackson Hole/Yellowstone area.
Courtney B.
5 Stars
The very best way to see Yellowstone Park! An expeditious use of your time, especially if you only have one day, to view the main geological features and various animals. We were treated to a wolf pack/elk showdown, dozens of bison and a mother moose and cub. Our guide, our knowledgeable and attentive driver, was always on the lookout for animals. We had plenty of photo ops and good food for a family/nature experience of a lifetime. What a memory!
Kelly S.
Guides and Staff
Our Team
Local, experienced, and passionate guides and photographers.
More Adventures
Keep Exploring