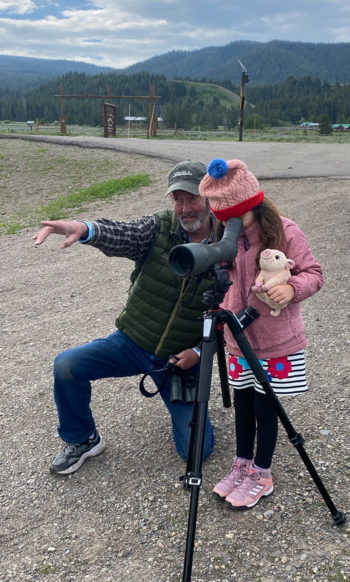 While Jeffrey certainly has seen the world in his lifetime, nowhere feels more like home to him than the Greater Yellowstone Ecosystem.  As a child raised overseas, Jeffrey's view of America was coastline and National Parks, and he was convinced that both park rangers and grizzly bears had very cool hats.  After an honorable discharge in 2002 from the Army, Jeffrey made his way to Wyoming and has spent nearly two decades sharing Grand Teton and Yellowstone National Parks with visitors from all over the world.
Certifications
Level II Wildlife Track & Sign / CyberTracker

Wilderness First Responder & CPR

United States Military Veteran | Army

California Military Academy
More Adventures
Jeffrey's Favorite Safari Tours
Full Bio
Born in Quonset Point, Rhode Island and raised overseas, Jeffrey grew up in a military family and had seen a lot of the world by the time he was grown.  At age 7, he ascended Mt. Fuji in Japan – a memory that still holds a sense of wonder to this day.  Even after all his travels, the Greater Yellowstone Ecosystem truly holds his heart.