Jackson Hole Wildlife Safaris is the first tour company in Jackson Hole to earn a third party audited sustainability certification. We are proud to join  other leading sustainable organizations like the Jackson Hole Airport, Jackson Hole Chamber of Commerce and Jackson Lake Lodge in earning the BEST Sustainability Certification.  
Wildlife safaris are one of the top activities for Jackson Hole visitors.  With 97% of the land surrounding the town of Jackson belonging to the Bureau of Land Management, the US Forest Service and the National Park Service, the wildlife is abundant and free to roam.  The Greater Yellowstone Ecosystem is one of the largest nearly intact temperate ecosystems in the world. The opportunity to see so many species in the wild is amazing and should certainly be on anyone's bucket list.  Jackson Hole Wildlife Safaris supports ecotourism in our area and encourages every traveler to do the same.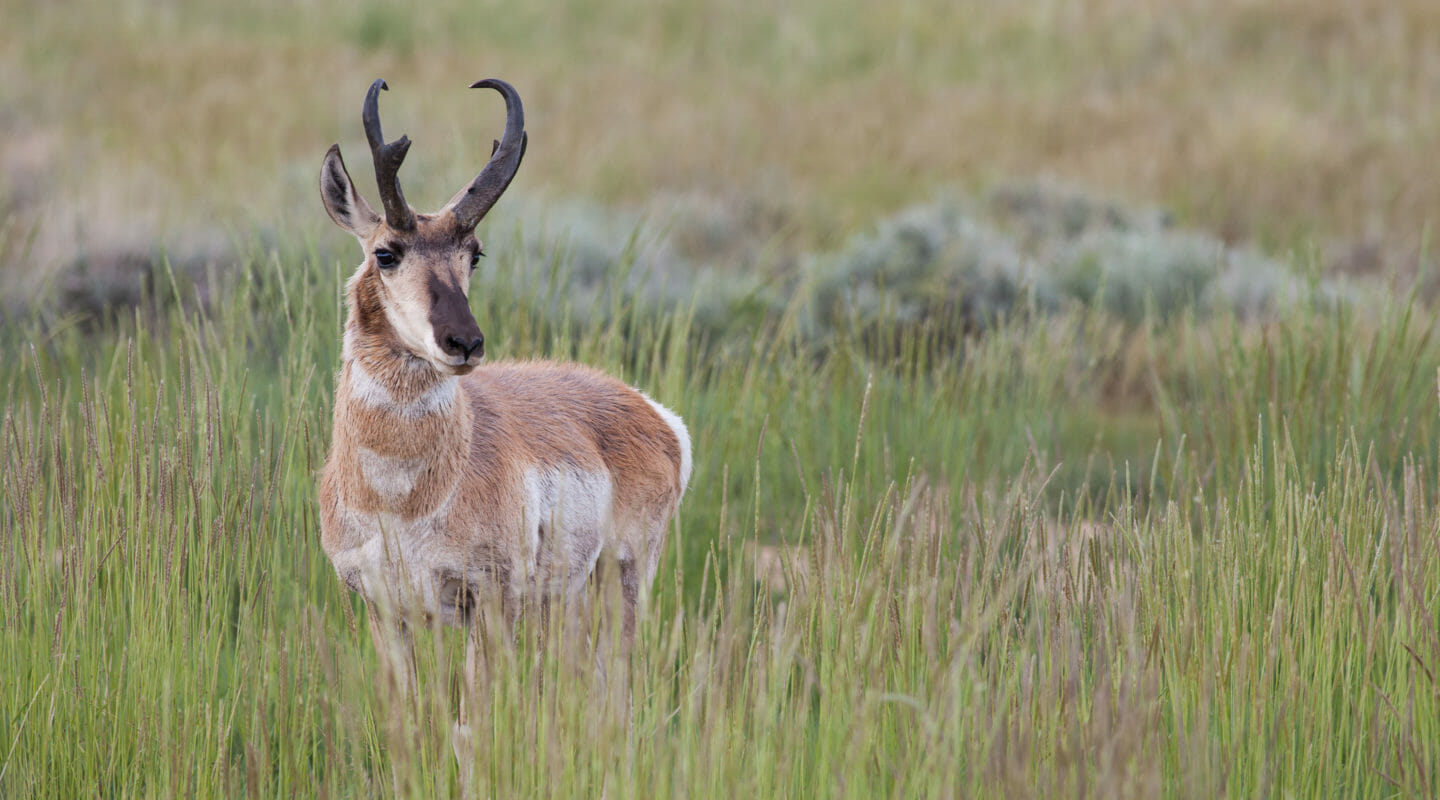 Wildlife Safaris and Ecotourism
We recommend reserving the first couple days of your vacation for a wildlife safari.  You'll learn so much about the area that it will enhance the rest of your stay while you travel around the area on your own.  Your guides spend nearly every day in the field, so they know where the wildlife is and they'll teach you how to track and spot animals safely during the rest of your vacation.  Choose the right eco friendly wildlife tour for your timeframe and, if you choose to do more than one, we recommend starting on a wildlife safari in Grand Teton National Park on the first day of your vacation and then a full day in Yellowstone a day or two later.  We also have several great multi-day itineraries that will cover both parks and save you the time of planning. 
2 Day Bear and Wolf Safari
This overnight wildlife safari covers the highlights of Grand Teton National Park and Yellowstone National Park.  You'll have more time in the national parks with your guide, which will provide the best opportunity to see wildlife in its natural habitat.
Yellowstone Wildlife Safari
This full day wildlife safari covers the lower loop of Yellowstone National Park.  If you only have one day, we recommend taking advantage of this departure. You can also choose a private option and have the vehicle and the guide to yourself to make the most of your day.
Half Day Wildlife Safari
If your time is limited, we offer morning and afternoon departures for this 4-5 hour wildlife safari.  You will explore Jackson Hole and Grand Teton National Park with a professional naturalist guide.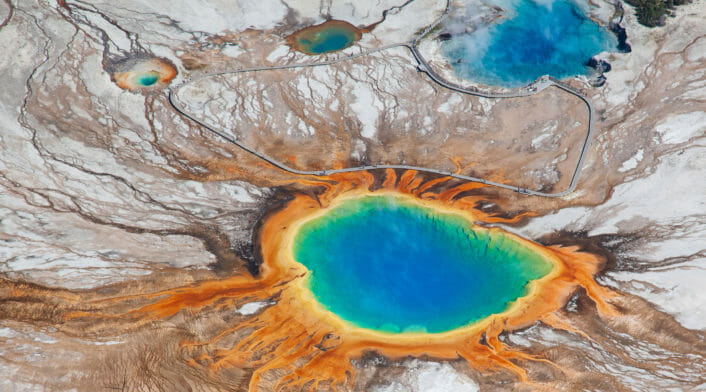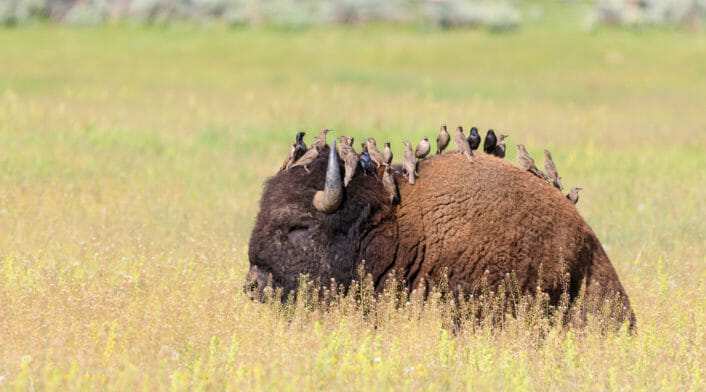 Choose Sustainability
Sustainability is more than just an environmental practice and requires a larger view at how your business works within and impacts the entire community. We try to calculate our success using the triple bottom line – people, planet and profit.  Sustainable business practices are not only good for business – they allow the environment and community to thrive in parallel with the business itself. In order to obtain our sustainability certification, Jackson Hole Wildlife Safaris had to evaluate every aspect of our business, from our hiring and training practices to our supply chains for food, to our energy use and consumption. It was a really deep dive into everything we do and showed us what we were doing right while also helping us improve areas of our operation making us even better positioned to serve you. 
Eco Friendly Wildlife Tours
Every one of our wildlife safaris is considered sustainable according to well established and recognized metrics.  Our wildlife safari tours travel with a maximum of 8 people so you have ample space in the vehicle without feeling crowded.  Joining an open wildlife safari helps keep additional cars off the road so the National Park roads remain uncongested. Fewer cars in the parks also means fewer emissions and less pollution.  Jackson Hole Wildlife Safaris travels in fuel-efficient vehicles and we routinely perform maintenance so that our vehicles are operating as efficiently as possible to ensure that you have the best experience.
Sustainable Business and Quality Employees
Not only do our guides come with diverse educational backgrounds and tons of field experience; they also have a strong passion for the Greater Yellowstone Ecosystem.  All of our guides are experienced naturalists and are trained by CyberTracker International's track and sign program. For your safety all of our guides are also trained in Wilderness First Aid and most are Wilderness First Responders. These skills create an excellent foundation for a professional guiding career.  Since most of our guides return year after year, you are also guaranteed a depth of knowledge that can only come from spending thousands of hours in the field.  
A Sustainable Supply Chain
Each item that you'll find on your wildlife safari has been carefully chosen for ease of use, quality, longevity of the product and sustainability practices of the company we purchase from.  This is why you'll find that we have top notch optics for use that can be repaired instead of replaced. You'll see that we partner with local vendors for meals and source low-sugar snacks with minimal packaging.  You'll notice that our vehicles are cleaned each day for our guests using non-toxic cleaning products. Every one of these decisions is a small one when it stands alone, but when combined, it assures our guests that we are committed to sustainability for our employees and for our guests.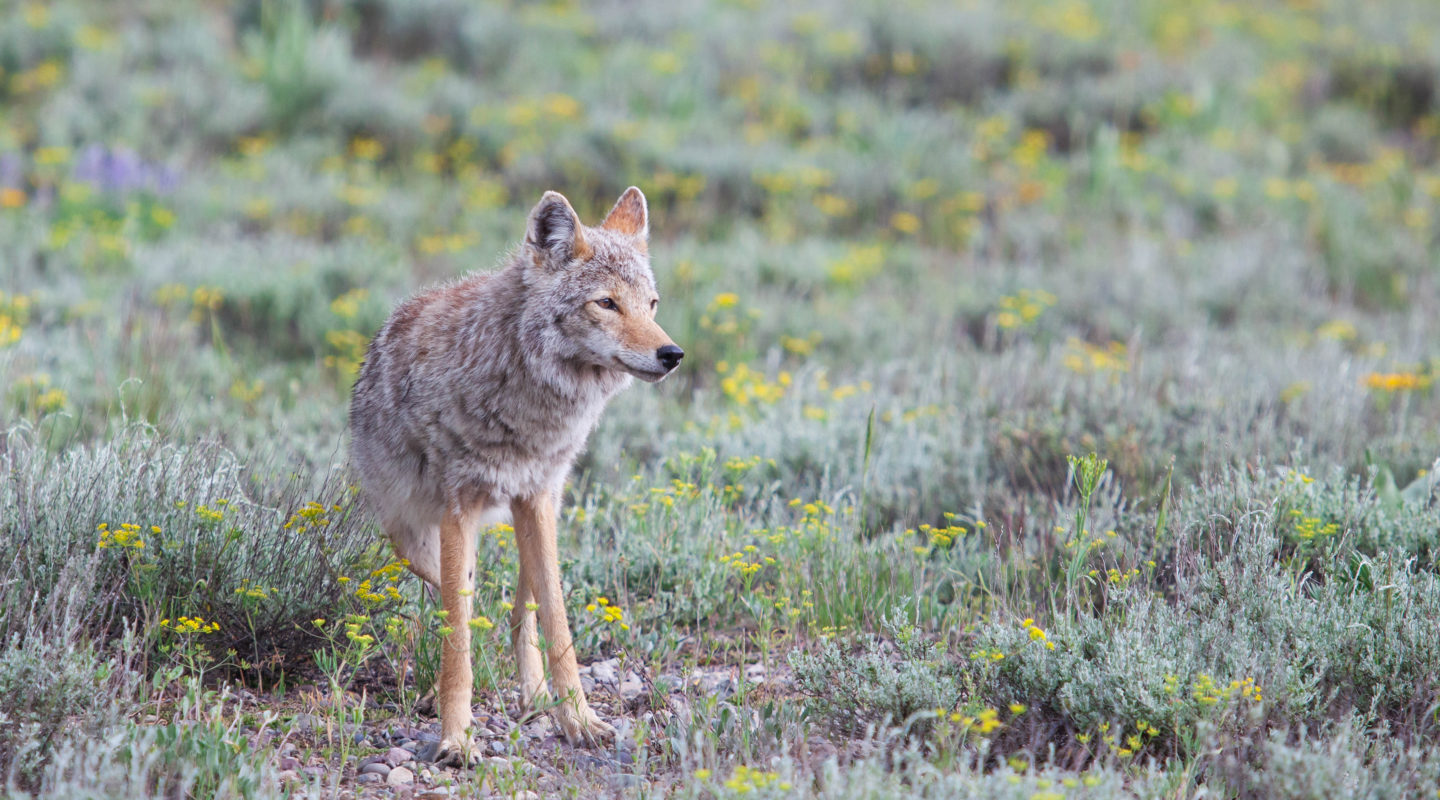 Make your Vacation More Sustainable
Choose the Right Partners
Look for companies that have obvious sustainability practices like a focus on equality, environmental best practices, efficient vehicles, waste reduction etc.  Spend your dollars there.
Use Less Single Use Plastic
Every one of our guests receives a reusable water bottle.  Stop buying throw-away plastic water bottles and carry a re-usable water bottle with you.  Already have one? Great! Bring it with you and leave your Jackson Hole Wildlife Safaris bottle for the next guest.  
Support Small Business
Eat at a family-owned restaurant and shop at locally owned, boutique shops and galleries. Choose activities operated by locally owned businesses.  Jackson Hole offers many options to support small businesses that prove that smaller doesn't mean less quality.  Read more on our Things to Do in Jackson Hole blog post.
---
Do you have questions about choosing the right eco friendly wildlife tour for you and your travel companions?  No problem. Our staff is happy to help you. Send us a message or give us a call. We look forward to hosting you on your next wildlife safari in Jackson Hole.
Jackson Hole Wildlife Safaris combines a love of adventure with a passion for wildlife and wild spaces to create a premium, once in a lifetime experience exploring the natural world. It is our belief that active stewardship is the only way to ensure the same experience for future generations. This is why Jackson Hole Wildlife Safaris is committed to a culture of sustainability and is dedicated to purchasing products, establishing partnerships and educating the public in a way that values the protection and conservation of our most valuable resources.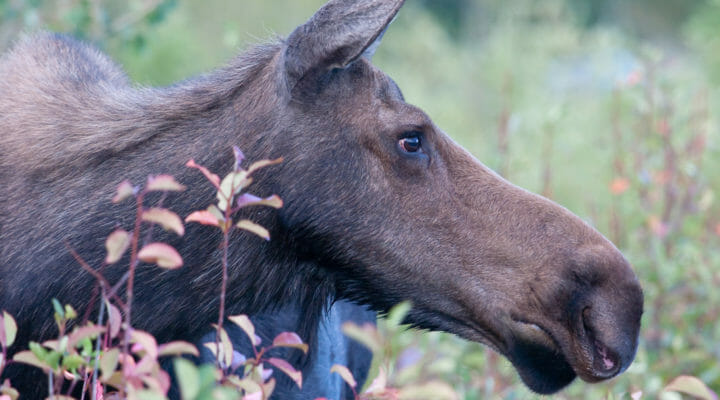 Sustainable Eco Tours
Jackson Hole Wildlife Safaris