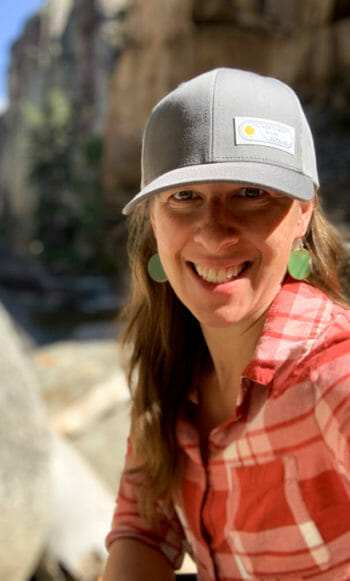 Mary grew up on the east coast, spending the school year in northern Maine and splitting time between her grandparents in Massachusetts and Prince Edward Island during the summer months.  Most of her childhood was spent outside.  Whether it was a backyard pool or the backyard ocean, time in and around the water was a daily event.  Summer wasn't the only season spent outside.  In the winter, she and brother would often build cross-country ski tracks through the backyard and play with headlamps well after dark.  She always wanted to live in the mountains and got her wish at 18 when she moved abroad to Switzerland as a high school exchange student.  It was during that year that she developed a love for languages, travel and tourism.
She did not grow up traveling, so it was a big deal when she finally headed west.  When she was 10 years old, she traveled to Jackson Hole for the first time.  Her aunt and uncle moved to Jackson Hole in the 1970's and she grew up with stories of a wonderful place, where you can spend all your free time running rivers in the mountains or skiing endless powder.  In college, her uncle convinced her to come to Jackson for a summer job with a rafting company, because every college kid needs a "cool" summer job.  She ended up running the business for 15 years.  While she was running a river company, she finished her second college degree and started teaching elementary school during the school year.  After only a brief teaching career, she left the education field to start a family and focus solely on running the river business.  In 2018, she retired from the river and took a position with Jackson Hole Wildlife Safaris to enhance the international wildlife expeditions offered.  You'll find her working behind the scenes from her home office.
Mary is a member of the local Rotary Club, and is a two-time Paul Harris Fellow.  She sits on an advisory marketing committee for the Jackson Hole Chamber of Commerce.  She is a current board member of the Jackson Hole Conservation Alliance and she is a past board member and Vice President for the Snake River Fund, a local non-profit organization.
Certifications
B.A. German

B.S. Elementary Education

Paul Harris Fellow I

Paul Harris Fellow II
More Adventures
Mary's Favorite Safari Tours