Winding rivers, sky scraping mountains, colorful hot springs, and charismatic wildlife – Yellowstone is a photographer's playground. Grand Teton and Yellowstone National Parks encompass landscapes that are so awe-inspiring that early explorers in the 1800s couldn't help but pour their words of astonishment and admiration into written reports of their travels. World class painters and photographers of that era traveled thousands of miles to get there, not an easy feat compared to today. William Jackson served as the photographer for the famous Hayden expedition of 1871 when photography was a fairly new technology. He carried about 300 pounds of equipment on pack mules and had to develop each photo as he took it in the field, which was a laborious process. Today, you can pack your photography equipment neatly in a single bag and hop on a flight straight to the heart of the Greater Yellowstone Ecosystem to snap your own photos of the region's emblematic sights.
Whether you're new to photography or you're a seasoned artist, our Yellowstone photography workshops are an incredibly valuable way to hone your skills and learn new ones in one of the most famous and spectacular landscapes in the world. You will be led by an exceptionally experienced professional photography guide with an extensive background. With a 1:5 guide to guest ratio, you are guaranteed to receive personalized instruction on any aspect of photography you would like to improve upon. Both landscape and wildlife photography are the goal for this excursion, so you will have ample opportunity to utilize techniques for both. The best part about taking Yellowstone tours from Jackson Hole is that you get to experience two iconic parks as you travel through Grand Teton to get to Yellowstone, which means there are countless stunning landscapes to enjoy.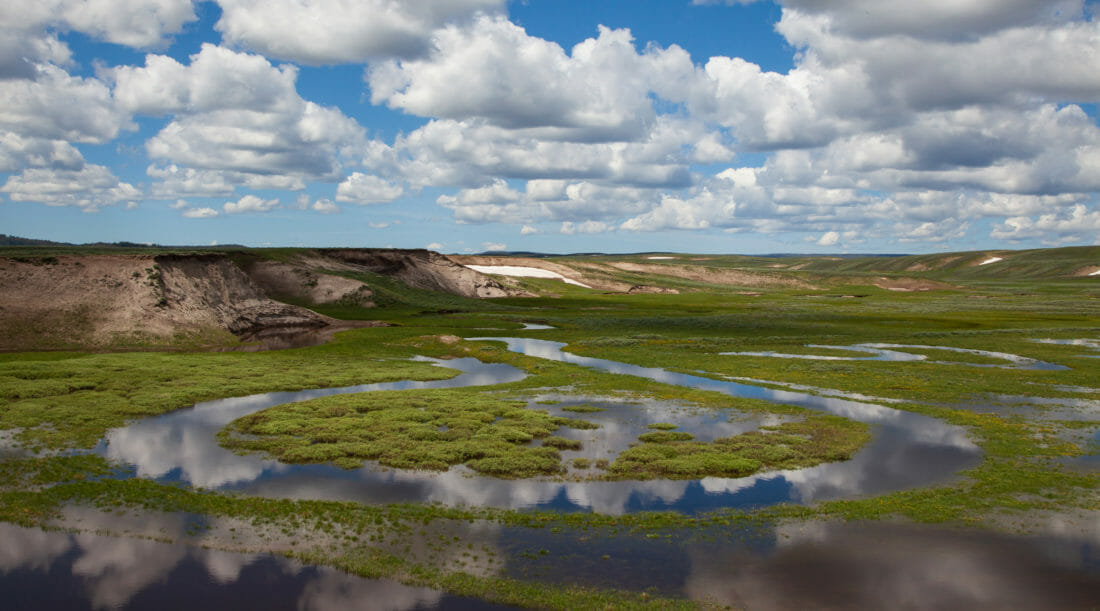 Your Guide
Dwight Vasel is a professionally trained photographer: 28 time Emmy Award nominated, and 14 time Emmy Award winner during his over 30 year career in broadcast television at NBC, PBS, and ABC. Those 30 plus years also include experience in portrait, wedding, and corporate photography. For the past 10 years he spends his summers guiding for Jackson Hole Wildlife Safaris and his winters in Texas instructing digital photography for TCU and giving private digital photography classes for individuals. Guiding in Yellowstone and Jackson Hole is when he fell in love with wildlife and landscape photography, and his wildlife fine art photography now hangs in galleries in both Jackson Hole and Texas. He has led numerous 5-day photography workshops, countless photography day tours, and led polar bear photography expeditions in Churchill, Manitoba (Canada). On top of all this, Dwight's personable, humorous, and patient nature is the perfect pairing to this staggering list of impressive credentials that will make you want to rave about your Yellowstone experience to your photography friends. There is a reason he won 2023 Best Wildlife Tour Guide of Jackson Hole!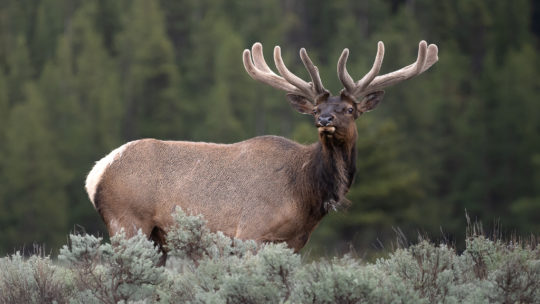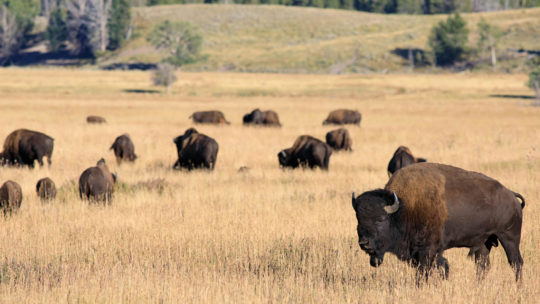 5 Days of Photography
Day 1 – Grand Teton National Park
Your guide will pick you up right from your place of lodging and your adventure will start off with a bang photographing sunrise in Grand Teton National Park. You will receive a field orientation covering the best camera settings, framing and techniques for landscapes. As the sun rises higher in the sky and the light changes, we will move on to focusing on the best ways to photograph wildlife to prepare for upcoming sightings throughout the workshop.
Our lunchtime break will be a time to get to know one another and share photography stories. We will discuss goals for the workshop and answer any questions you might have before heading back out in search of more wildlife. 
In the afternoon we will check into our lodging for a rest and an early dinner, and head back out for a sunset photography session in the Tetons.
Day 2 – Grand Teton National Park
We will head out early to catch the sunrise in the park and early morning wildlife. The rest of the morning will be spent exploring the park and seeing what animals we can find before returning to the lodge for an early lunch. We'll enjoy a mid-day break and a photo processing class for those interested in sharpening up on their post-production skills such as editing and outputting images for different uses.
The rest of the afternoon will be spent in the field searching for wildlife. Our time will be quite flexible as we can accommodate for recent sightings and particular interests of the group. We will enjoy the evening light coming into sunset and again return to the lodge after dark for a late dinner.
Day 3- Grand Teton and Yellowstone National Parks
We will have another early start to track bears and visit classic landscape spots in the morning light while also looking for other wildlife. After spending the best part of the morning in Grand Teton, we will strike out for Yellowstone National Park. We will head north and enter through the south gate, traveling up the east side of the Lower Loop. Along the way we will travel around Yellowstone Lake, following the Yellowstone River where it flows out. We then see Mud Volcano before entering Hayden Valley, which is the start of prime bear and wolf habitat! Continuing north we visit the Grand Canyon of Yellowstone, one of the most spectacular sights in the entire park. Timing through these highlights depends on weather, road conditions and group interest. We will try to fit in as much as possible before making it to Lamar Valley on the Upper Loop.
Lamar Valley is often hailed as the "Serengeti of North America" due to the density of wildlife and species abundance. It is known for grizzly bears and wolves, amongst dense herds of bison, elk, and pronghorn antelope. Of the entire park, this is the best place for wildlife photography and is world renowned for wolf watching. The afternoon and evening will be spent in this valley searching for wildlife and practicing more landscape photography. From there we will exit the park through the northeast entrance to check in to our lodging in Silvergate, Montana only a half mile away. This is an ideal location for access to the park for prime wildlife hours!
Day 4 – Yellowstone National Park
We will head into the park to be in Lamar Valley before sunrise to catch the best light for landscape and wildlife photography. The early hours will be spent tracking wolves and other animals until the morning activity dies down. From there, we will spend the day exploring the rest of the northern range of Yellowstone around the Upper Loop, visiting Tower Falls, Mammoth Hot Springs and the north entrance to Gardiner, MT. Our mid-day break will depend on our timing of the day, either back at the lodge or at a scenic part of the park. We will rest up for another evening of wildlife photography in Lamar Valley before returning to our lodge in Silvergate for dinner.
Day 5 – Yellowstone and Grand Teton National Park
We will take advantage of our last time in Lamar Valley with another early morning for sunrise and a last chance for wolf photography before we travel over to the west side of the Lower Loop. Here is where we begin to head back south on the opposite side of the park where we can explore scenic thermal features at the Upper, Middle, and Lower Geyser Basins. We will also stop at Old Faithful for an opportunity to photograph an eruption of the world famous geyser and enjoy lunch at the Old Faithful Inn. After lunch we will head back towards Jackson exiting Yellowstone through the south entrance where we came in. Before we make it back to town, we travel through Grand Teton National Park again which gives us another opportunity to search for wildlife before we end our grand adventure together. We will plan a dinner at the end of the day in Jackson where we can reflect on the last few days together and share our favorite photos that we captured with each other.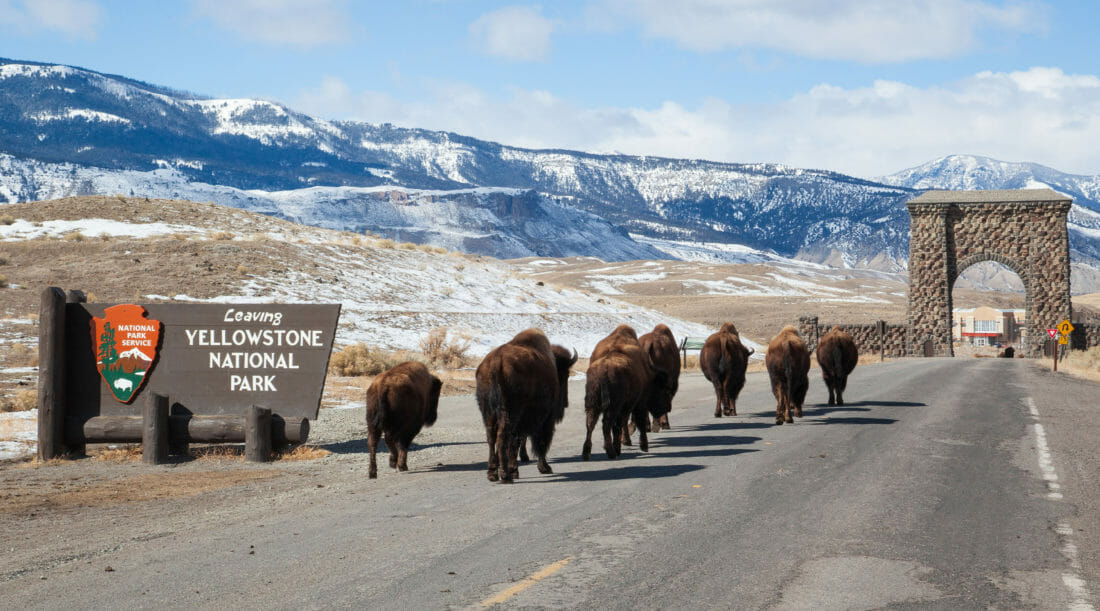 What is Included?
Breakfast, lunch, and dinner are included for every day of the workshop. Lodging is not included in the tour price, but do not book your own lodging ahead of time! We will book this based on availability of hotels in the area. You will be booked into the same hotel as your guide and other guests who may be traveling with you, and this will show up as a separate charge on your credit card. However, you will need to plan your own lodging ahead of time for the night before your pickup and the last night back after the tour, both of which are in Jackson, WY.
What to Pack
As for what to bring, the weather can be somewhat unpredictable which can be challenging. Due to limited space, we recommend you try to limit your luggage to 1 camera bag, 1 tripod, and 1 carry-on size bag for your clothes and personal items so that everyone's gear can fit.
Everybody's preferences and requirements are different for clothing out in the field, but here are a few suggestions for basics to stay warm, dry and comfortable:
Base layers. Long underwear and a long or short sleeve shirt. Not only will layers help with warmth, but when the day warms up you will be grateful to be able to shed outer layers.

Mid layer- fleece, sweatshirt, and/or softshell jacket

Outer layer- a quality down parka or a heavier sweater with a waterproof shell. Weather-proof pants such as ski pants.

Footwear- waterproof hiking boots for the field and something more comfortable to wear during downtime at the hotels.

Quality socks (1 pair per day plus 1-2 extra in case they get wet)

Winter accessories- hat, gloves, scarf/buff

Comfortable clothes for the evening in the hotels
Some extra personal items to pack:
Headlamp

Computer/tablet plus charging cables

Toiletries

Any medications you might need for the duration of the tour
Camera gear will vary from person to person. As mentioned above, try to keep it to one camera bag worth of equipment. Don't forget extra batteries!
Best Time to Visit
One of the most beautiful and wildlife-active times of the year in the region is late September. Yellowstone in the fall is painted gold with leaves from the aspen and cottonwood trees. Elk, mule deer, and moose have fully grown their antlers and shed their velvet, ready for the rutting season. This is right in the middle of the elk rut when finding herds of elk is common in the lower valleys and the haunting bugle of the bulls waft through the forests. It's not uncommon to see males chasing each other or, if you're lucky, see them sparring. Moose are beginning to look for mates and often spend their time in picturesque riparian areas. Because the animals have been enjoying the rich summertime resources to bulk up for winter, they are in their peak physical condition at this time. You may even awake one morning to a fresh snowfall covering the landscape, enhancing your photography potential.
Hoping for bears? This is the season. If you've had your heart set on photographing a grizzly or black bear, September is when they come out with the single-minded goal to pack on the pounds. Numerous types of berries are ripening on the vegetation, and this is a bear's favorite fall snack. They will spend every waking minute feasting on berries, many of which are close to the roadside providing great photo ops. Because our photography workshop covers both Grand Teton and Yellowstone National Parks, you'll get to cover some of the best places to find bears such as Lamar Valley and the Moose Wilson road.
Not only are conditions ideal for photography in Yellowstone in the fall, but the crowds have thinned as schools are back in session giving you a more quiet, intimate experience in the parks. Don't miss out on this immensely valuable experience, you'll come away from your trip with far more than amazing photos.
Online booking is open now for fall 2023!