Jackson Hole is known for its ski slopes, elk antler arches, and, of course, its proximity to both Grand Teton and Yellowstone National Parks. All are valid enough reasons to be known, but there's another aspect to the valley that is acknowledged less than the others. That aspect is its role as part of the Greater Yellowstone Ecosystem. Consisting of two national parks, five national forests, three national wildlife refuges, federal, tribal, and private lands within three states, the Greater Yellowstone Ecosystem is ten times the size of Yellowstone National Park by itself. As such, it is the largest nearly intact temperate ecosystem in the world, with the largest concentrations of wildlife in the lower 48, where the flora and fauna are free to operate more or less as they have for centuries. One of the best parts of this is that you can see some of the action right from the safety of a vehicle!
If you want to see this magnificent ecosystem and understand how it works, taking a tour with our professional naturalist guides offers insights that you cannot read on a park plaque. At Jackson Hole Wildlife Safaris, all of our guides are passionate about the park, knowledgeable on the wildlife, geography, and history of the ecosystem and they'll provide a tour that aligns with your interests. It is best if you plan your tour for the first full day of your trip, so you have your own time to explore the region with your newfound knowledge. But as you click onto our website and look at the tours, there are many options to choose from! How will you pick one out? First, let's look at your arrival in Jackson Hole, namely, what season are you coming in?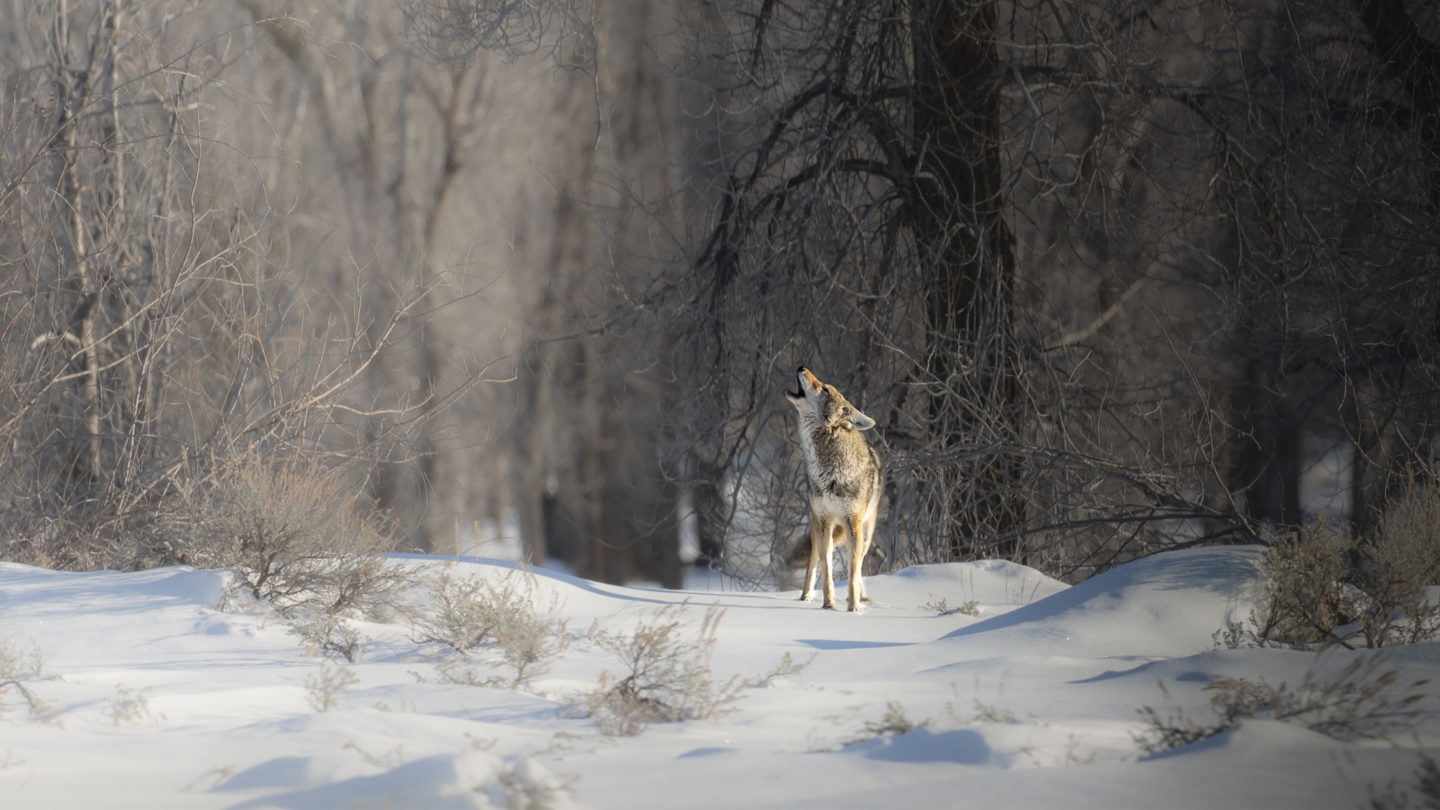 If it's winter, we have two options for you. As Yellowstone is mostly closed to vehicle traffic, and Grand Teton is closed to traffic from Jenny Lake to Signal Mountain, it is better to go with someone who knows where you can go and how. If you're only available for one day or you're looking to get some exercise other than skiing, then our snowshoe tour might be a great match. There are two options for this tour, one a little less strenuous than the other. If you haven't used snowshoes before, or if you have children, then option one to go through West Yellowstone is for you! In the morning, you will be picked up at your hotel by one of our guides and you'll make your way until you hit Western Yellowstone. You will snowshoe for a couple of hours looking for wildlife that are more likely to be spooked by snowmobiles or coaches, and/or for track and sign of animals. Come lunchtime, you will turn back to grab some grub in town. After lunch you'll head to the Grizzly and Wolf Discovery Center right in West Yellowstone to see the elusive gray wolf and the grizzly bear that is currently hibernating in the wild. Since the grizzlies are fed year-round at the Discovery Center, they're still awake and moving around. From here you will start to head back to your hotel, condo, or wherever you were picked up from. Option two is similar but has a more substantial hike, being six miles to and from Moose Falls, which will be the field lunch spot. So, if you're more interested in a challenge as well as looking for wildlife and their signs, then option number two might be your choice. Either way, the tour will be somewhere between 10-12 hours long.
The second tour option for the winter is for those with a little more time on their plates as it's our 3-Day Winter Wolves & Wildlife Safari. Wolves are an iconic critter within the Greater Yellowstone Ecosystem, but they are evasive as well. Having three days gives you more of a chance to see them, especially as it gives you time to go up to the Lamar Valley, sometimes known as the American Serengeti. On day one you'll be picked up by a guide and will spend the morning in Grand Teton National Park and the National Elk Refuge to find wildlife like elk, bighorn sheep, moose, bison, coyote, and fox among others. Then you will make your way 2.5 hours to West Yellowstone, where you will get dinner and spend the night. Day two's adventure is up to you. You can take a snowmobiling tour, ride in a snowcoach, go to the Grizzly and Wolf Discovery Center, and/or you and your guide could go snowshoeing into Yellowstone to see what you can find. Either way, you will end up heading up to Gardiner, where you will have dinner and spend the night. Early the next morning, you will head through the northern entrance and into the Lamar Valley to try and find some wolves! How long the attempt is depends on you and the conditions, but on the way back you can stop at areas like Mammoth Hot Springs where you can see a unique example of Yellowstone's thermal areas. From there you will start heading back to Jackson, where you'll be by dinnertime.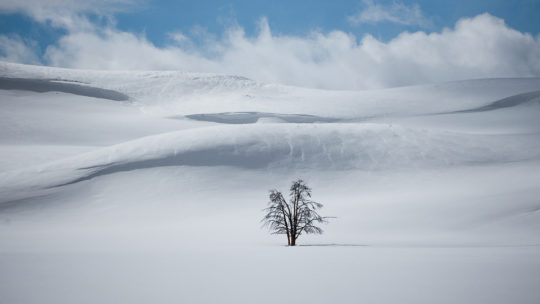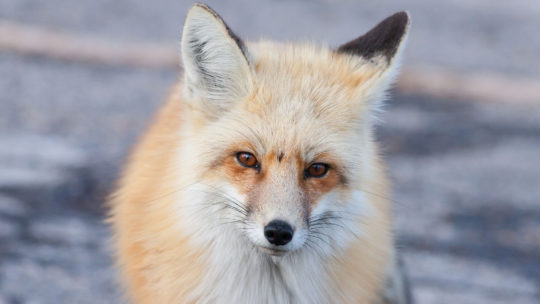 So, is snow not your thing? Then come in the join us on a summer safari! We have another one day option, our Best of Yellowstone Tour. Also a 10-12 hour tour, this trip will take you to the highlights of Yellowstone including but not limited to: Old Faithful, Old Faithful Inn, Grand Prismatic, the Grand Canyon of Yellowstone, Yellowstone River, Hayden Valley, Mud Volcano, the Lake Hotel, and Yellowstone Lake. Where you stop will depend on your interests. Your guide will make recommendations, but at the end of the day, it is your trip! In order to get to Yellowstone, we will spend most of the drive through Grand Teton National Park where we will keep an eye out for wildlife along the way, though it is recommended that you pair a Yellowstone tour with a full-day Grand Teton to fully get a taste of the Greater Yellowstone Ecosystem. This tour is available as a private or open trip.
This time of year, due to easier access to roads through Yellowstone, we have some more multi-day options – two to be specific. The first to mention is the 2-Day Bear and Wolf Safari Tour. On day one you will be picked up and we will explore Grand Teton National Park for the morning, and then head up to Yellowstone itself. What happens next is up to you, for there are two sides to Yellowstone: the east and the west. If you start with the east side you begin with West Thumb, Yellowstone Lake, Mud Volcano and Hayden Valley, then up into the northern loop where you'll stop in the Lamar Valley to search for bears and wolves. You'll spend the night and have dinner in Silvergate, Montana. Day two will begin with another search for bears and wolves as these critters are most active at dawn and dusk. Then you'll be on your way back south, covering the ground you didn't the day before. So, don't fret if Old Faithful is high on your list because if you did the east side on day one, you'll get to cover more thermals and waterfalls on the west side. You will be dropped off in Jackson Hole before dinnertime so you can eat and reflect on your tour.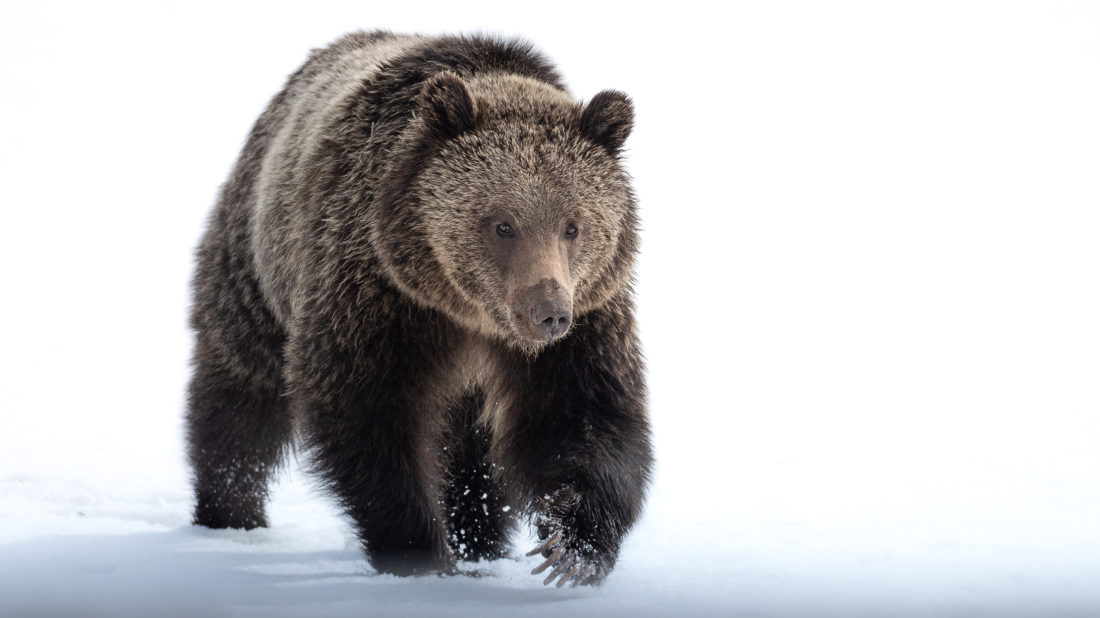 Option two is a 3-Day Bear and Wolf Safari Tour. Similar to the two-day, but with one more thrown in! This is the best way to completely immerse yourself in the region and truly understand it. Day one operates in a similar manner, where you'll be picked up and explore Grand Teton before heading up one side of Yellowstone and reaching Silvergate in time for some food and rest. On day two you'll spend the morning and the evening in the Lamar Valley looking for our apex predators, with an exploration of the northern loop occupying the middle part of the day. Afterward, you return to Silvergate for dinner and sleep. On the last day, you'll have a last chance to search for bears and wolves in the Lamar Valley before heading back south, covering what you didn't on the first day. Once again, you'll be back in the valley by dinnertime.
All of these tours have ample chances for photography. Whether it's the snow-covered landscapes during the winter, or a mama bison and her calf in the summer months, there are plenty of chances to get that quintessential picture. However, if you're looking to sharpen those skills specifically, then we have a tour for you as well: our 5-Day Photography Workshop. Over the five days, one of our professional photographer guides will take you through both Grand Teton and Yellowstone to master your skill set in landscape and wildlife photography. As a tour with a maximum of five people, you truly get to know your guide and your fellow workshop members with chances for classes, sharing photography stories, and critiquing both your own and others' work. These take place in fall and spring. As spaces are limited, please check our website for availability.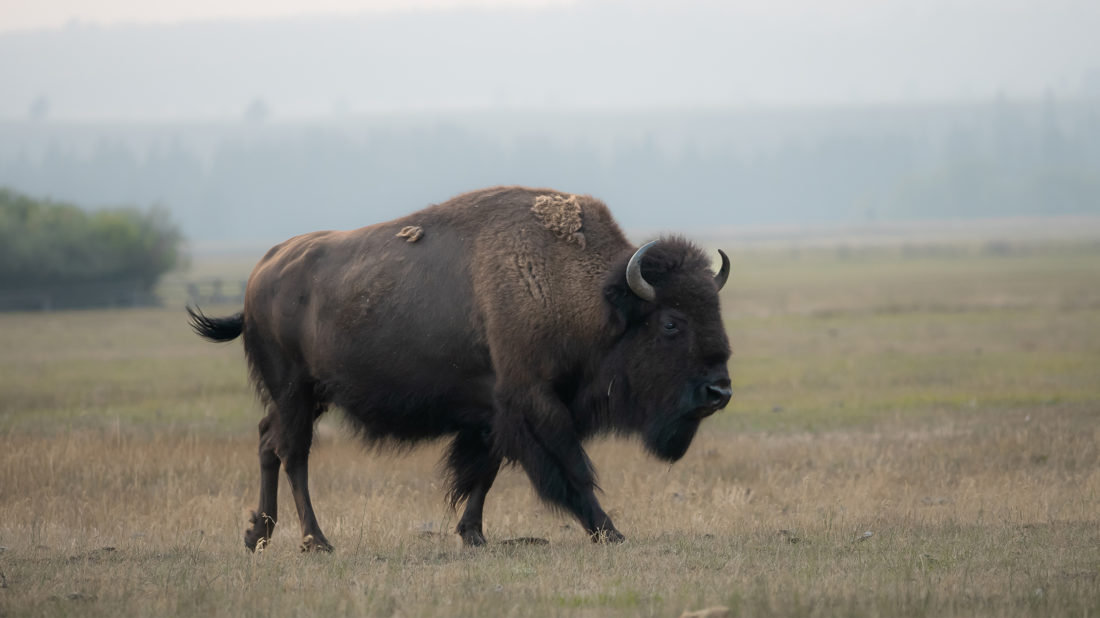 All tours include our guides, our Jackson Hole Wildlife Safari vans, locally sourced food (including snacks), access to our binoculars and spotting scopes, and souvenir water bottles for you to take home. Most of the multi-day tours include lodging, breakfast, lunch, and dinner. Please note that for most tours, park entrance fees are not included, and neither is guide gratuity.
Whether a single day or multiple, the choice is yours, but there is no better way to explore this area than with someone who is just as passionate as they are knowledgeable about the Greater Yellowstone Ecosystem. We look forward to seeing you here!
Explore the National Parks
Jackson Hole Tours