It is no secret that tiger conservation status was critical. There were 100,000 tigers in the wild at the beginning of the 20th century… by the end of it there were less than 4,000.Amit Sankhala, Conservationist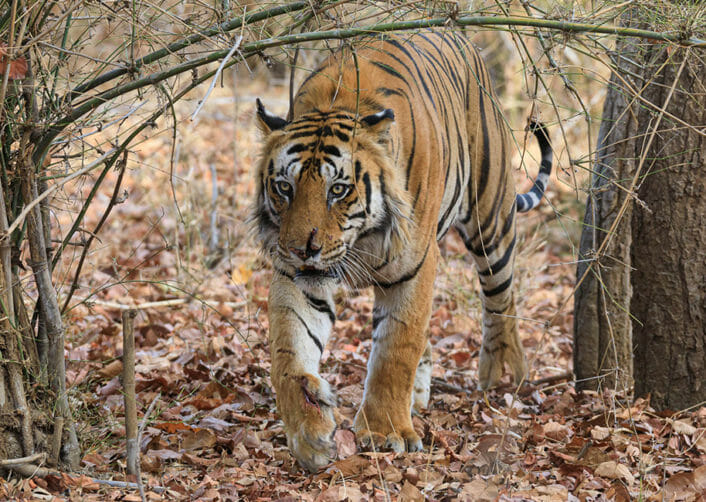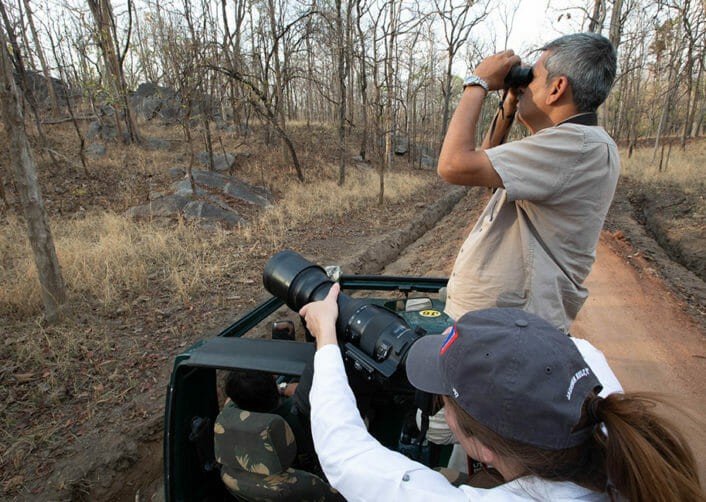 Project Tiger
Thanks to the extensive research and passion for conservation efforts of Kailash Sankhala, the "Tiger Man of India", the Indian government created an ongoing program to thwart the extinction of wild tigers in India in 1973.  Sankhala started his career at the Forest Service in 1953, became Director of the Delhi Zoo and was the first civilian to be awarded the Jawaharlal Nehru fellowship, which allowed him to conduct research on the local tiger populations.  The data collected by Sankhala proved that the wild tiger was at risk and the government agreed that saving the tiger in India held inherent cultural, environmental and economic benefits for the people.  Project Tiger was launched in the early seventies and Kailash Sankhala became the first Director.  When Project Tiger was first launched, 9 tiger reserves were put in place with protections and a plan for management.  That number has increased to 50 reserves today, accounting for approximately 2% of all land mass in India.
Sankhala dedicated his life to the tiger, standing firm against popular opinion and political pressure in order to preserve wild tigers.  He received the Padmashree award in 1992 and the Rajasthan Ratna award in 2013 for his work.  His son, Pradeep Sankhala, followed in his footsteps, creating a viable ecotourism component to push conservation.  His grandson, Amit Sankhala, carries that legacy forward today.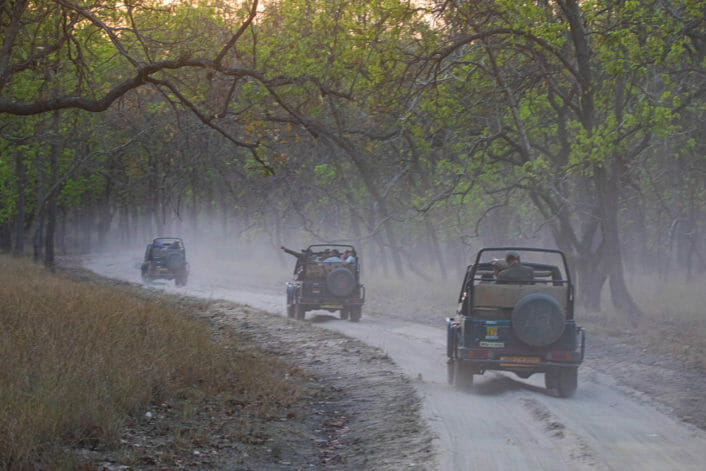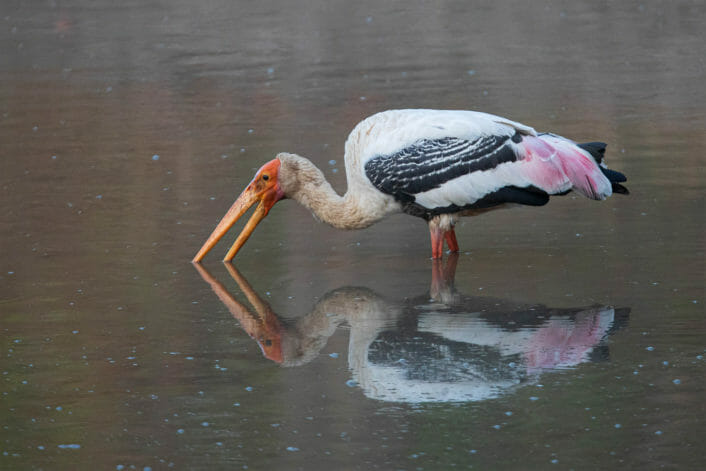 The management plan of Project Tiger includes a core area of species management surrounded by a buffer zone that is managed as a mixed-use zone.
The core areas have the legal status of a national park or a sanctuary, whereas the buffer or peripheral areas are a mix of forest and non-forest land, managed as a multiple use area. Project Tiger aims to foster an exclusive tiger agenda in the core areas of tiger reserves, with an inclusive people oriented agenda in the buffer.National Tiger Conservation Authority
Looking forward to the future, conservationists like Sankhala are concerned about preserving corridors between reserves.  If human expansion cuts off viable wildlife corridors that link different reserves, then tigers cannot cross those corridors and breed.  Genetic diversity and gene flow between regions is crucial for population survival and human intervention would be required to continue a stable population in the wild.  Linking up these buffer zones and ensuring that humans don't cut off one tiger population from another is critical to wild tiger survival in a modern India.
As we grow, it's important to continually check in and ensure that we develop corridors for wildlife and not become a concrete block in the middle of these very corridors.Amit Sankhala, Conservationist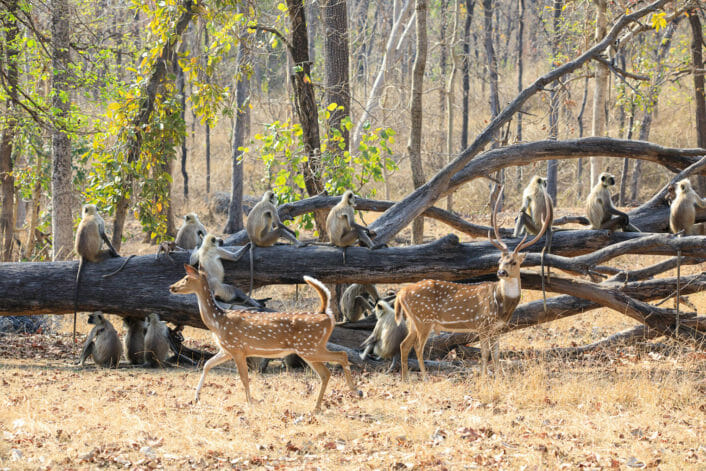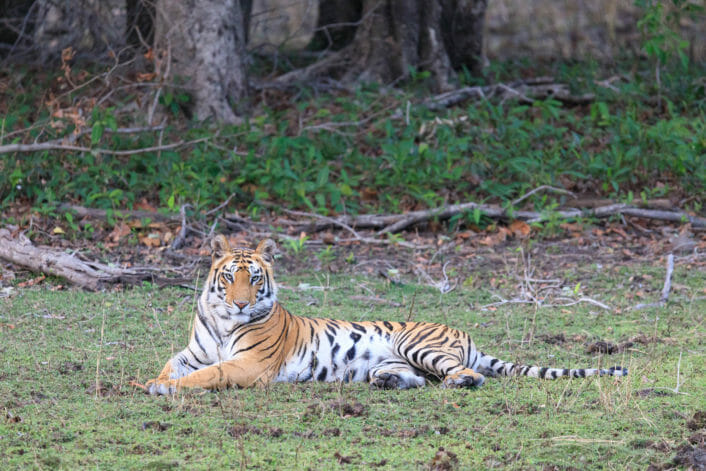 For some conservationists, the best way to preserve something is to experience it and understand it.  If responsible wildlife tourism to the tiger reserves of central India can help bolster local economies, keep guides in the field to deter poaching, and create an awareness around the need to protect wild spaces, then it is tourism for good.  It is a delicate balance to achieve the greatest impact with the least impact.
We believe that the most important aspect of a wildlife experience is the interpretation of nature and its habitants by an accompanied expert or who we call naturalist.Jamtara Wilderness Camp
Responsible Wildlife Tourism
One of our stops in Madhya Pradesh is at Jamtara Wilderness Camp, located in the village of Jamtara, near Pench National Park.  The lodge was a vision of Pradeep Sankhala, son of Kailash Sankhala, a place where tourism and conservation could work hand in hand to protect the bengal tiger.  For many years in rural Indian villages, farming was the only profession providing a livelihood that could sustain a family.  Livestock is often an easy target for a predator, but the loss of livestock becomes a devastating financial loss for a farmer.  By eliminating the threat, killing the tiger, the farmer could ensure fewer losses in livestock.  With the introduction of sustainable tourism to smaller villages, it provides an alternative to farming that helps preserve a balanced ecosystem in the process.  Wildlife is treated as a treasured resource instead of a nuisance.  Jamtara Wilderness Camp employs local naturalists and staff, a boon for a small rural village.  Jamtara Wilderness Camp is owned and managed by Amit Sankhala.  (Our other accommodations on this expedition,  Bandhavgarh Jungle Lodge as well as Kanha Jungle Lodge are also owned and overseen by the Sankhala family.)
Poaching remains a threat to the wild tiger but responsible wildlife tourism helps prevent locals from becoming poachers by offering alternative and sustainable financial gains.  Those safari guides who traverse the parks daily also act as a watch guard for potential poaching activity and can actively dissuade poachers from entering those areas.  It takes a community effort, with clear dedication, to preserve wildlife.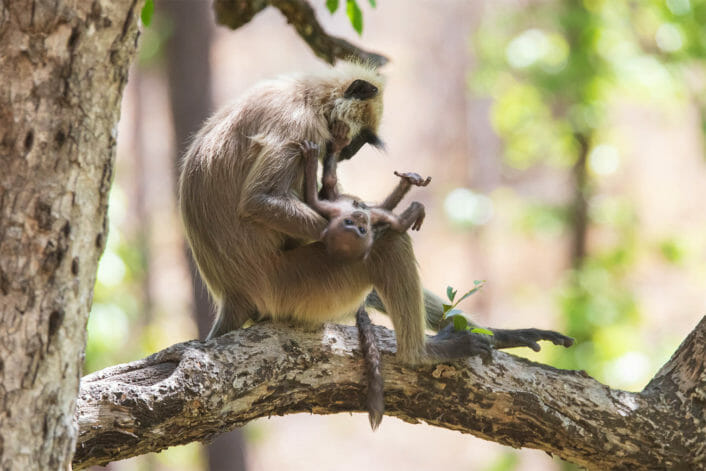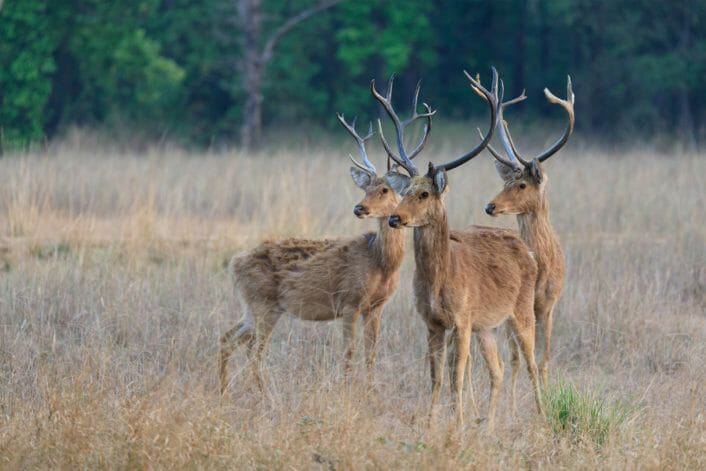 There are inherent benefits to responsible wildlife tourism.  Alleviating poverty in developing areas, providing sustainable jobs that combat poaching and habitat degradation, increased awareness that serves to boost conservation efforts; all of these ripple effects have net positive gains for the communities they impact.  As partners in conservation, it is our responsibility to ensure that our guests are provided with a quality, professional experience while ensuring that our impact is a positive one for the local communities that we are fortunate enough to visit.
Don't cut the forest down because the tigers will die with it; but don't exterminate the tigers from the forest either.  The tiger dies without the forest, and similarly the forest is cut down without the tiger.  The tiger should protect the forest, and the forest should defend the tiger.Maha Bhárata V, 29.55
Watch Tigerland, the oscar-winning documentary about the journey of two men, in two nations, both dedicating a lifetime to saving the wild tiger.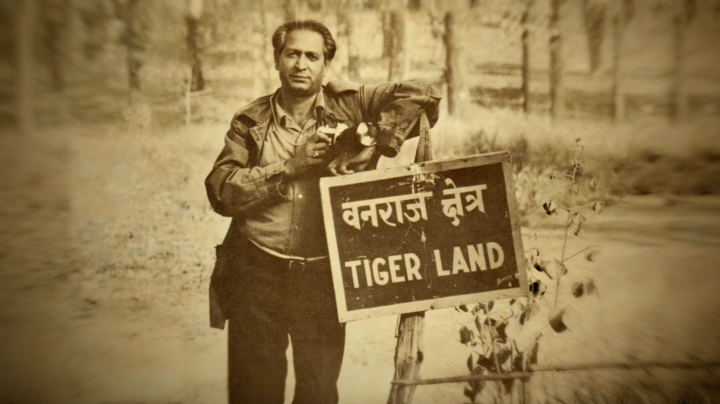 Tourism for Conservation
Explore the wilds of the Indian Himalaya in search of the elusive snow leopard, or travel to the jungles of central India for a glimpse of a beautiful bengal tiger, a national symbol of India.  The two big cat destinations are timed perfectly so that you can do both, back to back, if you choose.  Start by heading into the high alpine terrain of the Indian Himalaya with local guides and spotters to track snow leopards, giving us the best possible chance to spot one in the wild.  Then, travel to central India, to the tiger reserves of Madhya Pradesh, home to the bengal tiger, national symbol of India.
These two wildlife safaris are designed to provide an unforgettable adventure while promoting wildlife conservation.  Our carefully chosen partners for India believe in tourism for conservation.  When local villages are partners for responsible and sustainable wildlife tourism, benefits exist for both the people living in the area as well as the wildlife.  Locals gain a source of income from wildlife safaris, and wildlife is protected and treated as a viable resource, instead of an expendable commodity.
The Sankhala family generously donates to the Tiger Trust and the Snow Leopard Conservancy India Trust – two non-profit organizations for big cat conservation.
Incredible India
Wildlife Safaris
Field Notes
Saving Snow Leopards
Ten percent of the tourism revenue generated by the homestays program goes back into the community in the form of infrastructure.  Some of the installments in the Ladakh region include predator-proof livestock fencing, parabolic solar water cookers, solar showers and tent facilities with communal cooking, waste management, and recycling.  For every farmer that installs predator-proof livestock fencing, it is estimated that 2-5 snow leopards are saved from retaliatory kills.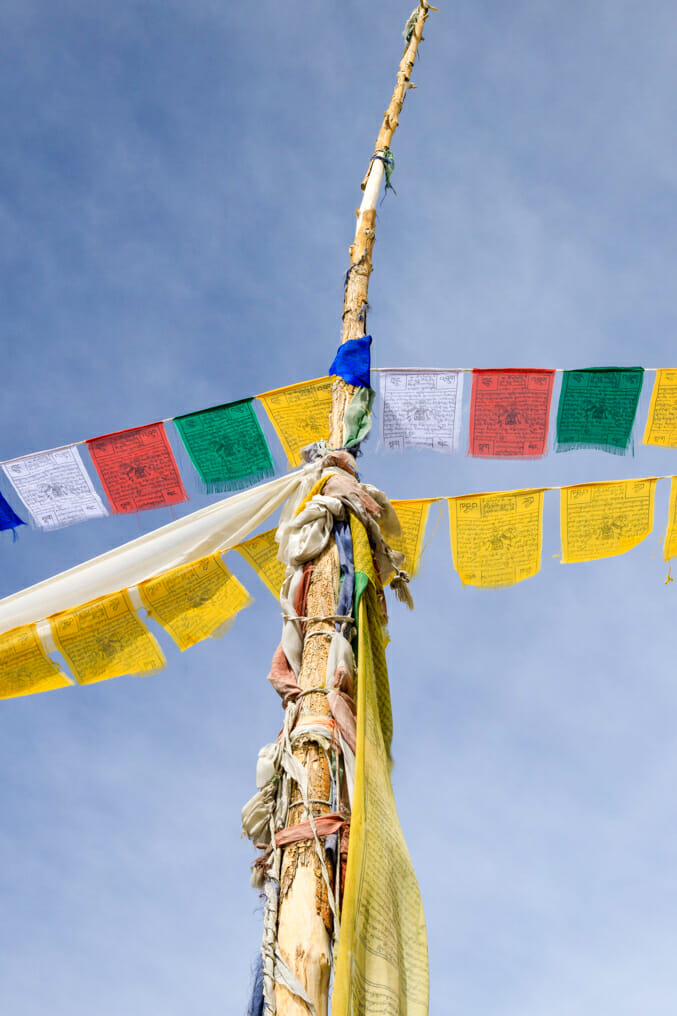 Jackson Hole Wildlife Safaris combines a love of adventure with a passion for wildlife and wild spaces to create a premium, once in a lifetime experience exploring the natural world. It is our belief that active stewardship is the only way to ensure the same experience for future generations. This is why Jackson Hole Wildlife Safaris is committed to a culture of sustainability and is dedicated to purchasing products, establishing partnerships and educating the public in a way that values the protection and conservation of our most valuable resources.