Tourism for Conservation
How a small Himalayan village uses tourism to save an endangered species…
The Homestay Program
In 2001, in the north Indian state of Jammu and Kashmir, in the city of Leh, a visitor survey was sent out to determine if there was an interest in the concept of a sustainable tourism program aimed at educating locals and using local resources to develop a sustainable business that would, in turn, foster conservation and preserve cultural values.  A positive initial response paved the way for the Homestays Program, implemented by the Snow Leopard Conservancy and made possible by funding assistance from UNESCO and The Mountain Institute with partnerships including the Snow Leopard Conservancy – India Trust, Ladakh Ecological Development Group, MUSE, and Kanchenjunga Conservation Community.   
The Homestay Program had three objectives.  The first was to ensure that the homestay experience was an authentic mountain experience for visitors and that the locals receive a fair return for their services and investments.  The second objective was to be sure that the homestays program was actively preserving the local culture and natural heritage. The third objective was to ensure consistency for the international traveler, to ensure that each homestay would meet a certain minimum standard in the areas of quality and experience.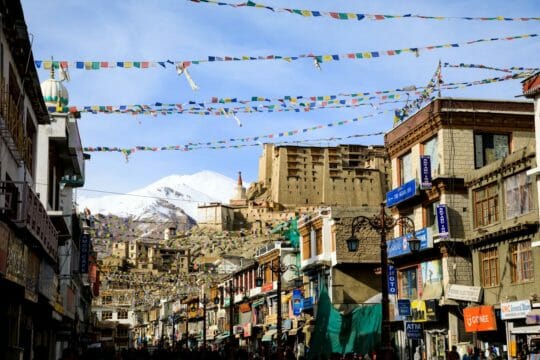 In the first few years of the homestays program, between 2002 and 2003, the villages gained over 100 homestay sites with all providers trained in basic hygiene, hospitality and cooking.  Over 25 locals were trained as naturalists with basic guiding skills. Outdoor cafes with communal cooking sites and waste management bins were constructed and outreach was done to form partnerships with local tour operators bringing guests into Ladakh.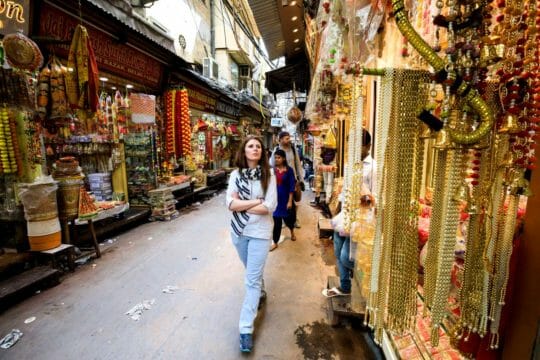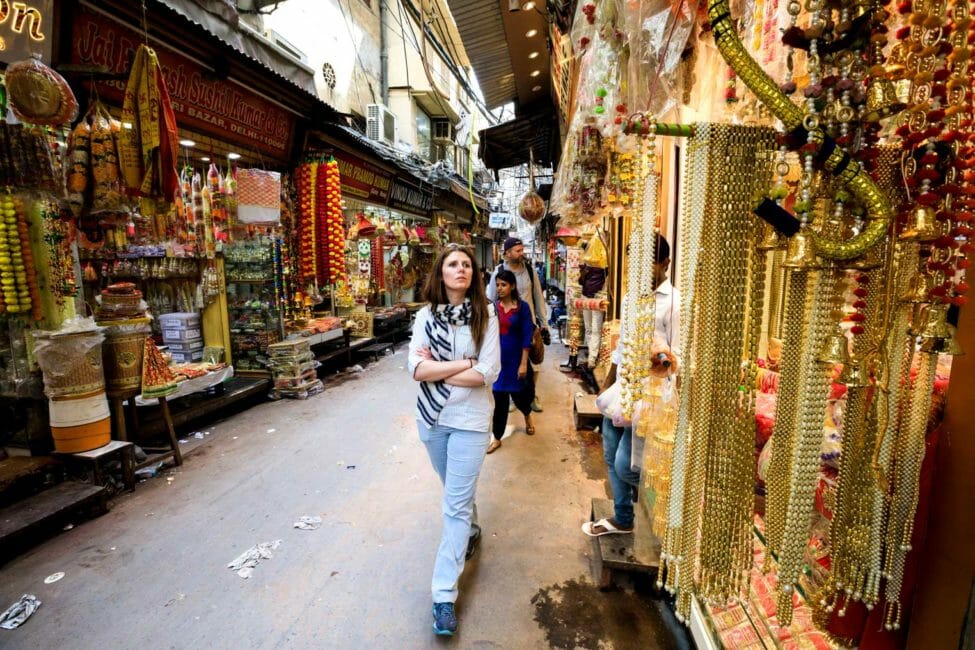 Since the first few years, several gains have been made in the programming.  Several acres of pastureland has been set aside for endemic species, preserving their habitat with the dual purpose of preserving a tourism asset.  Livestock insurance programs have been put in place, reducing the incidents of wildlife conflicts with grazing stock resulting in a snow leopard loss.  The first permanent wildlife lodge, the Snow Leopard Lodge, has been built in the Ulley Valley. Buoyed by a robust tourism economy, the homestays program was the stepping stone for local guide and snow leopard tracker, Tchewang Norbu, to build a sustainable commercial business, now world-renowned as the gathering spot for eager snow leopard seekers.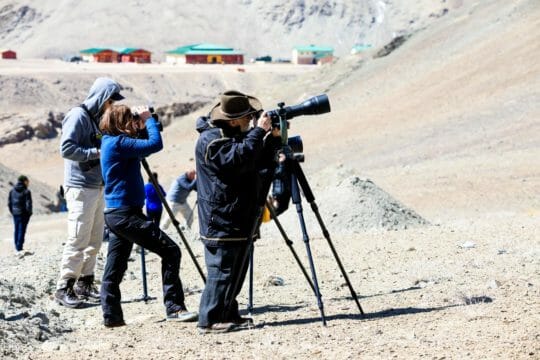 Awards for the Homestay Program
The Homestays Program has gone on to win multiple awards, such as:
2004 First Choice Responsible Tourism Award at the World Travel Market

2005 Global Vision Award for Community Outreach

2008 Finalists in the Geotourism Challenge by National Geographic's Centre for Sustainable Destinations and Ashoka Changemakers

2013 Favorite Responsible Tourism Initiative Award by Outlook Traveller

2015 RBS Earth Guardian Award

2016 IRTA – Gold Award in Best Contribution to Wildlife Conservation

2016 IRTA – Overall Winner

2018 The Carl Zeiss Wildlife Conservation Award
(Snow Leopard Conservancy – India Trust http://snowleopardindia.org/awards.php)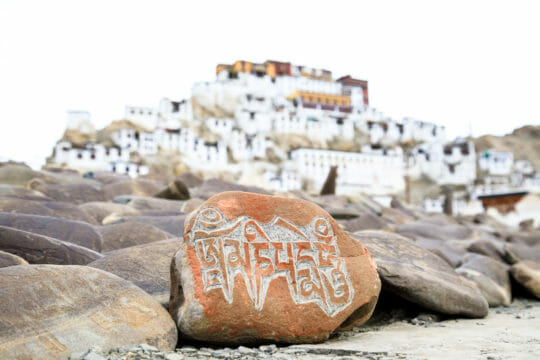 Ten percent of the tourism revenue generated by the homestays program goes back into the community in the form of infrastructure.  Some of the installments in the Ladakh region include predator-proof livestock fencing, parabolic solar water cookers, solar showers and tent facilities with communal cooking, waste management, and recycling.  For every farmer that installs predator-proof livestock fencing, it is estimated that 2-5 snow leopards are saved from retaliatory kills. Solar showers offer an alternative to bathing directly in the river, which pollutes the river for downstream users.  Solar water cookers can boil water without utilizing firewood to heat the water, also cutting down on plastic water bottle consumption.
---
Eco-cafés are run cooperatively by village women groups or Ama Tsogspas along established trekking tails in Ladakh. Snow Leopard Conservancy – India Trust provides the basic materials such as a stove, utensils, cutlery and so on, and also facilitates training in the preparation of simple, yet nutritious food. We encourage villagers to sell locally produced food instead of processed/packaged food. Selling of local food prevents health hazards, littering, and keeps the money within Ladakh. We also place emphasis on environmentally friendly practices such as the use of natural gas and kerosene for cooking instead of firewood. Furthermore, we provide them with solar parabolic heaters along with water filters that are used to sell boiled-filtered water to minimize the use of plastic water bottles. So far, more than 10 eco-cafes have been established in Ladakh.Snow Leopard Conservancy
---
Trekkers in the mountains like to take a nice shower at the end of a hard day's trek in the scorching heat. But many villages lack proper shower facilities. Therefore, SLC-IT has provided solar-shower facilities in selected villages along trekking trails. This is an eco-friendly alternative to bathing in streams, which pollutes the water and affects people and other animals living downstream. The villagers charge tourists a minimal fee for using the showers. Thus, it serves as an additional green source of income. The solar showers are indispensable for tourists who visit the villages in winter to see the snow leopards. When not used by tourists, the villagers themselves can avail the facilities.Snow Leopard Conservancy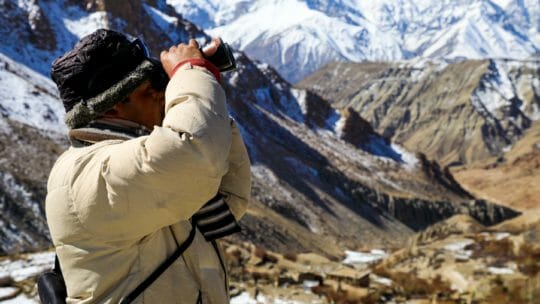 Prior to efforts encouraging tourism, there was very little incentive to protect the local resources.  By creating a sustainable income for these villages, the villagers themselves made the shift to recognize the value in conserving the natural world as a source of income and for environmental gain. Locals took the lead in conservation efforts of their native species and now actively work to protect the local habitat.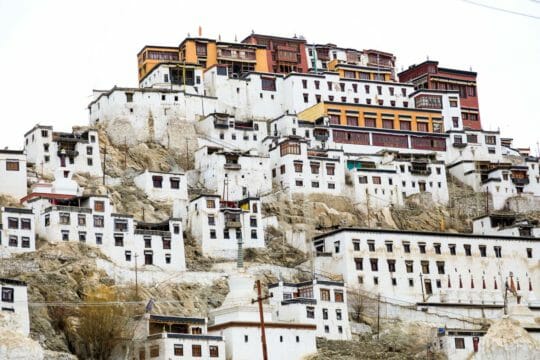 It is estimated that there are fewer than 7,000 Snow Leopards left. The species is incredibly elusive, earning it the name "ghost cat," which also makes efforts to study and monitor the population challenging. While biologists work to identify the top threats to these amazing cats, one of the biggest things that can be done is to protect them from illegal hunting and trapping and to shift the local perception so that they will not be killed because of livestock predation.  The homestays program has been an influence in driving this change.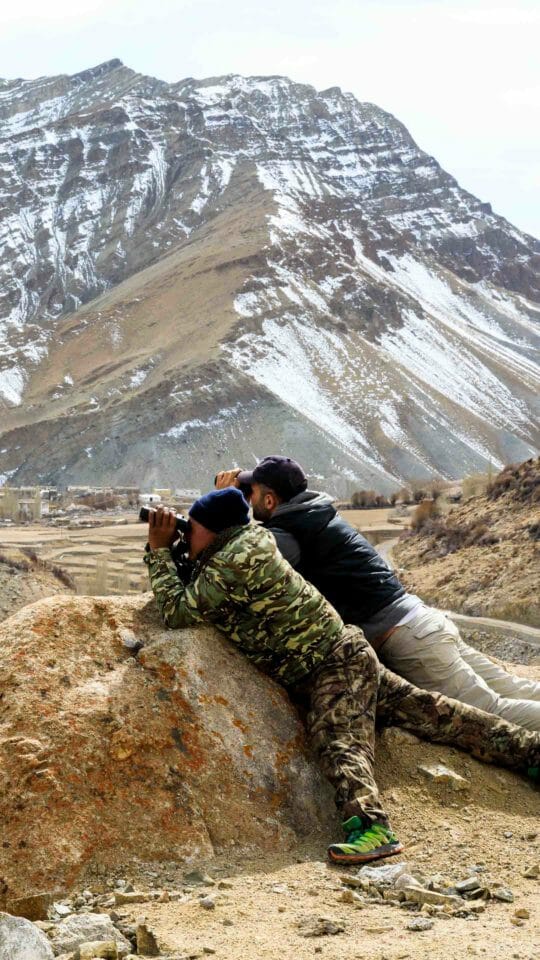 Sustainable Tourism for Conservation
A visit to the Ulley valley in the Ladakh region puts tourism dollars into a sustainable economy.  Those tourism dollars are paying for local infrastructure and programming that actively protects the local wildlife and helps sustain a way of life for the ladakhi people.  This is tourism with a purpose.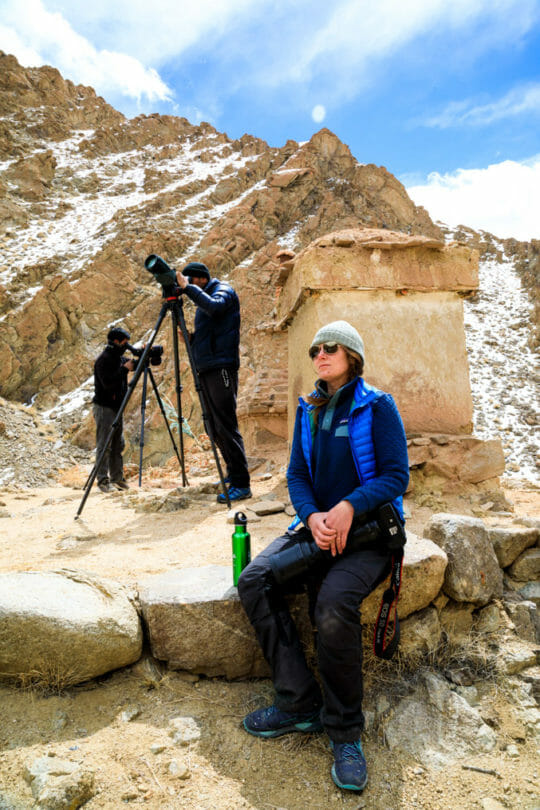 Field Notes
Incredible India!
Looking forward to the future, conservationists like Sankhala are concerned about preserving corridors between reserves.  If human expansion cuts off viable wildlife corridors that link different reserves, then tigers cannot cross those corridors and breed.  Genetic diversity and gene flow between regions is crucial for population survival and human intervention would be required to continue a stable population in the wild.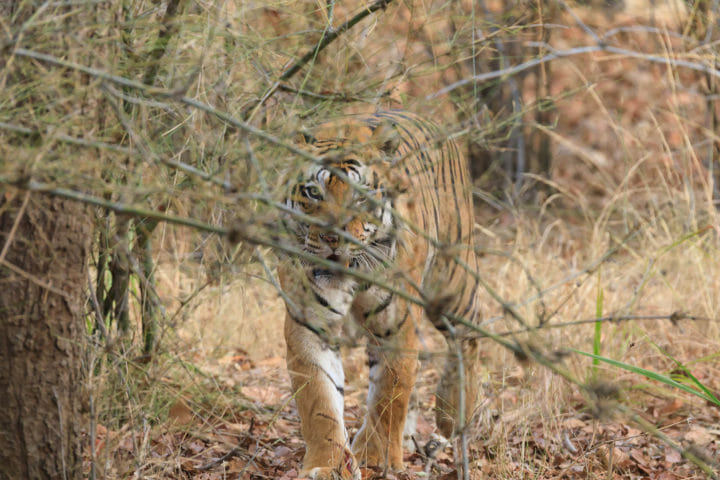 ---
Sources
Himalayan Homestays 
Snow Leopard Conservancy – India Trust