Traveling to a place full of such natural beauty as Jackson Hole often brings thoughts of conservation and preservation to the forefront of one's mind. We travel to these places to immerse ourselves in nature and if we want to keep them healthy, choosing sustainable means of tourism is very important. Sustainability means using a resource without compromising it so that future generations have the same access. Jackson Hole Wildlife Safaris greatly values this practice and has curated an experience for you with Yellowstone and Grand Teton tours that ensures responsible tourism
Quality Guides
Our values attract some of the top talent in the valley. Our guides have a variety of professional backgrounds and all share the same passion for wildlife, so being part of an eco-friendly company is very valuable to them. Many of our guides return year after year for this reason, which means that your tour will be led by a professional guide who knows the region extremely well and can impart knowledge and information that can only be learned by spending countless hours in the field. Because they are so adept at what they do, they are able to personally tailor the tour based on what you are most interested in. All of this translates into an immeasurably more valuable tour that is educational as well as entertaining. Guests will learn from guides who are personally invested in the health of the community and ecosystem, human/wildlife interactions as well as the protections and benefits of public lands.
Choose Sustainability
We look at sustainability from all angles: the vehicles we drive are consistently well maintained to ensure efficiency, we aim for a zero-waste goal, and we pay attention to the supply chain for our products. We provide each guest with a reusable water bottle that you can continue to use for the duration of your vacation and take home with you to reduce single use plastic bottles. Our high-quality optics come with a lifetime warranty so that we can repair instead of replace. The food that we provide is sourced from local, small business which limits the miles of transport needed to obtain them, and provides our local partners with secondary business from tourism so that everybody thrives.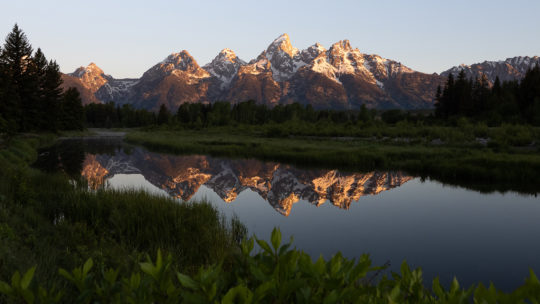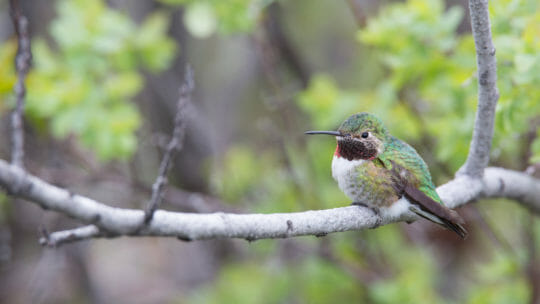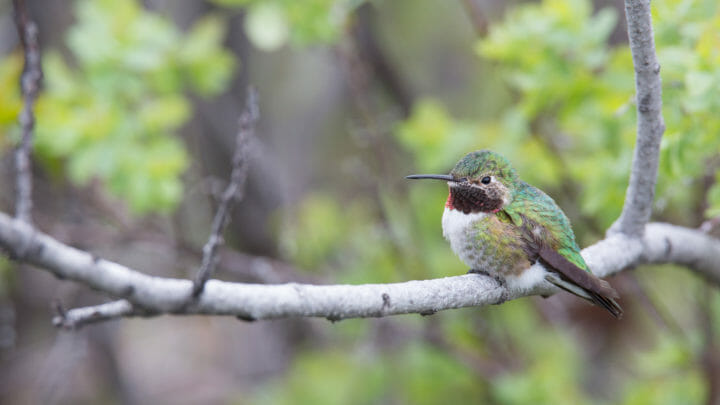 Grand Teton and Yellowstone Eco Tours
We offer a variety of tours that you can work into your itinerary. We recommend booking a tour early in your visit so that you will be equipped with the knowledge you gain for the rest of your stay. If you choose to do separate tours for each park, we suggest taking a Grand Teton tour first, followed by our Yellowstone National Park tour a day or two later. 
Grand Teton Full Day and Half Day Tours
Our Grand Teton Wildlife Safari is a full 8 hour tour that covers every aspect of the park plus a picnic lunch. If you are short on time or want to fit another activity into the same day, the half day option starts either in the morning or the afternoon for a 4-5 hour tour.
Yellowstone Adventure Tours
Yellowstone is located so close to Jackson Hole that you can see many of the popular highlights in a day. Our Yellowstone National Park tour starts in Jackson and covers the southern loop of Yellowstone. You'll see major highlights like Old Faithful, the Grand Canyon of Yellowstone, and have opportunities for wildlife.
To maximize your time, our 2 day and 3 day safaris cover both parks and give you the most comprehensive overview of the area, as well as saving you time on planning. You spend more time in the field with your guide, giving you the best wildlife viewing opportunities. Public trips seat a maximum of 8 people and help in reducing the amount of cars on the road, meaning less fuel consumed and less pollution. You can also book a private tour to have a fully customizable experience.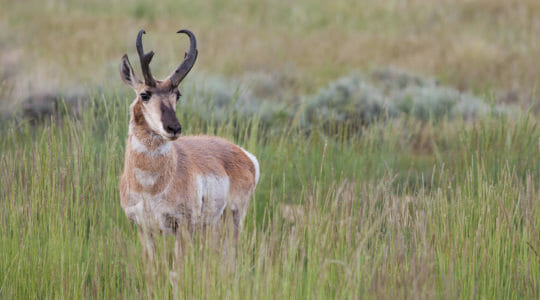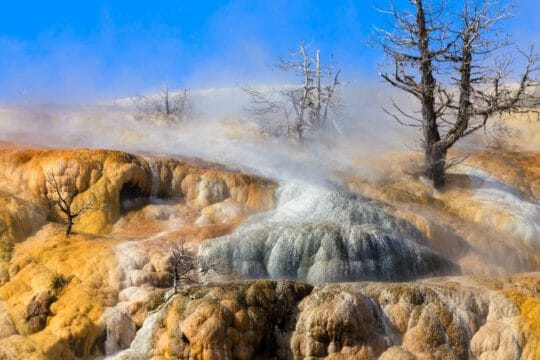 BEST Sustainability Certification
The standards in the BEST program are comparable to the world's most rigorous and comprehensive environmental, community, and economic sustainability criteria.
– Riverwind Foundation.
Earning this certification required us to thoroughly evaluate our practices from every aspect. We took a close look at our hiring, training, and methods of retaining staff. Our purchasing practices and energy use were carefully considered, and even our involvement in the community and philanthropic efforts are held to a high standard. All of these things together create an ethical and sustainable business that we are proud to operate in Jackson Hole.
We are the only wildlife safari operator in Jackson to hold this internationally recognized certification, and we are thrilled to be able to offer you sustainable options during your visit to our beautiful ecosystem!