When to Visit Jackson Hole?
Summer may seem like the ideal time to visit Jackson Hole for wildlife peeping, but visiting during the less busy winter months allows you to witness some of the area's best kept secrets. The Greater Yellowstone Ecosystem continues to thrive, with snow blanketing the mountains and valleys, making this time of year the perfect period to take a Jackson Hole Winter Tour. Every species adapts to the colder weather uniquely, whether they migrate to seek more protected habitats, pile on the pounds in the fall to store additional essential fat on their bodies, or grow a thicker winter coat.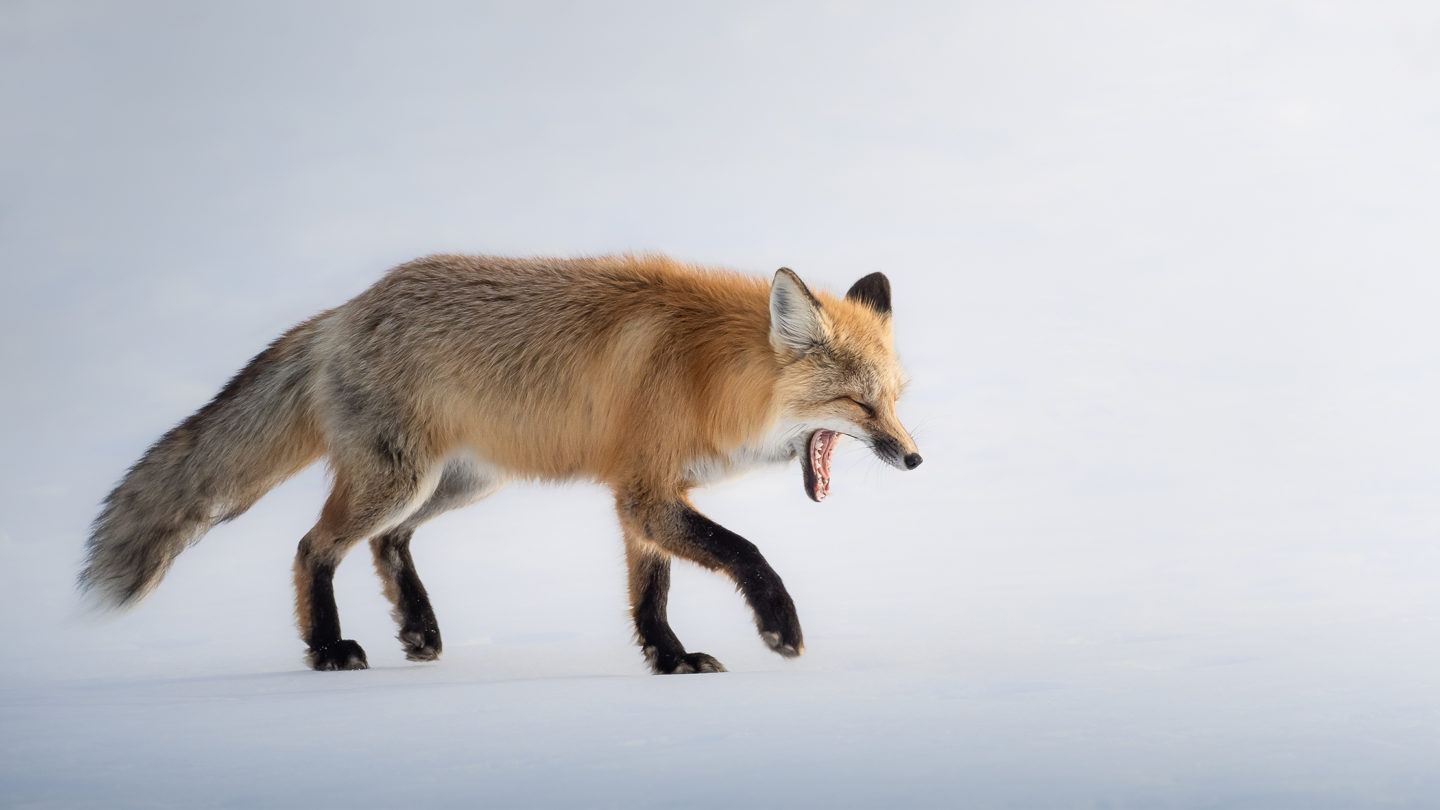 Tour Jackson Hole
On the Jackson Hole Half Day Winter Wildlife Tour and The Best Jackson Hole Winter Wildlife Tour, you'll visit the National Elk Refuge and Grand Teton National Park in search of the area's abundant native wildlife. These areas, in particular, are home to thousands of wintering elk, bighorn sheep, bison, deer, moose, fox, coyote, wolves, and a wide variety of bird species. 
A passionate and experienced guide leads each tour. Our naturalist guides are extremely knowledgeable about the habits and routines of the local wildlife and are excited to share with you a deeper understanding of the species you encounter. You may learn about things you never even considered before! It is also entirely customizable for your group's interests, so we can help you spend more time on what you are most excited to see.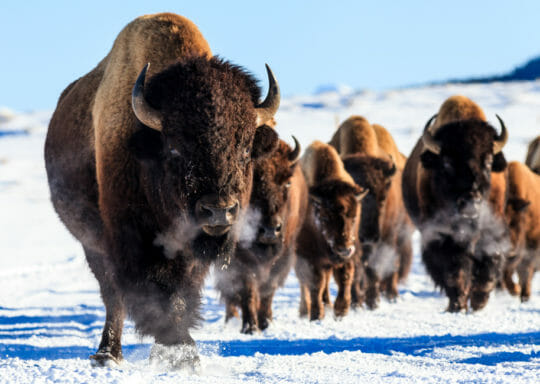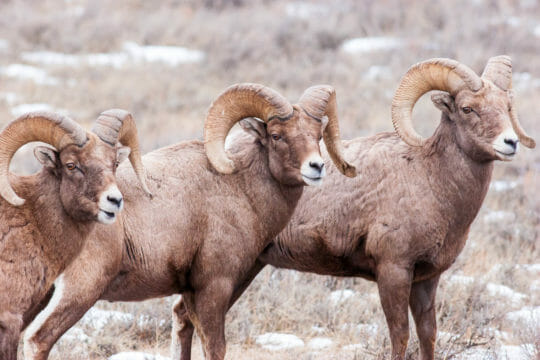 Winter With Jackson Hole Wildlife Safaris
At Jackson Hole Wildlife Safaris, the natural world is our playground. Winter brings the bright sight of fresh snow, wandering wildlife, and crisp, clear mountainous views. The best of Jackson Hole is waiting for you to explore it, and we can't wait to go with you! It is a testimony to what we do when we are just as excited as you are to embark on a sunrise trip into Grand Teton to see what we can find, or watch the sunlight fade into evening as the animals go about their crepuscular habits. Discover the impressive wildlife alongside our passionate nature guides on one of our winter wildlife tours. 
The National Elk Refuge, located just north of town, is one of the highlights of winter in Jackson Hole. Elk from as far as Yellowstone migrate to the refuge to spend the winter, surviving on supplementary feed provided by the town. We have seen numbers up to 11,000 individuals, and as males hold on to their antlers until March, there is plenty of time to see impressive displays of one of our most iconic animals. Also occupying the refuge are wintering bighorn sheep, coyotes and foxes hunting for rodents under the snow, bald eagles looking to scavenge on carcasses, and potentially wolves coming through to hunt the elk!
Just north of the refuge is Grand Teton National Park. Cruising through the park will put you right in the middle of the moose's favorite winter spots while they forage on vegetation still accessible in the snow. You might come across a herd of bison getting through their chilly days grazing on whatever grass they may be able to dig up. All of this is elevated from every angle by the magnificent Teton range painting the background with snow covered peaks.
It is even possible to see animals right in town! Deer frequently wander through residential areas, and moose have been seen even walking along the sidewalks. There has even been the occasional bear coming through! Deep snow in higher elevations force animals down into lower valleys, and sometimes this has them traveling right through Jackson itself.
What To Expect
Taking a tour with Jackson Hole Wildlife Safaris will ensure that you are in the right place and the right time to see the maximum amount of wildlife. Whether you choose a 4 hour (morning or evening) trip or an 8 hour full day trip, your guide will know exactly where to look to get the best chance at an amazing sighting, enhanced by the high quality spotting scope and binoculars provided for every guest on every tour. Stay warm and cozy in our comfortable vehicles that will pick you up right from your place of lodging. Provided in the vehicle are plentiful snacks, hot chocolate and coffee to keep you warm and snug, and a wealth of knowledge on the area from your friendly guide that is sure to fascinate you!
There are so many amazing memories to be made in Jackson Hole, let us give you the very best wildlife experience that we're sure you will never forget!
Explore the National Park
Jackson Hole Tours