The Yellowstone area is known for its intense natural beauty. To intimately learn about the geology, wildlife, and natural history of Yellowstone, as well as its encompassing ecosystems, a guided tour is the perfect place to start. Led by an expert naturalist guide, you will be able to experience this environment to the fullest while making timeless memories along the way.  You will have your choice from half day morning and evening tours, to full day Grand Teton and Yellowstone trips. Perhaps consider our more immersive multi-day excursions that encompass some of the best natural aspects of the Greater Yellowstone Ecosystem.  
Regardless of the trip you select, not only will you witness the striking rock formations, steaming geysers, colorful hot springs, famous waterfalls and millions of acres of beautiful forested terrain, you'll also get the chance to see a wide variety of species in their natural habitats. Bears, wolves, birds, elk, and so much more call this vast and stunning landscape home. Personalize your visit further by selecting from our extensive list of experiences that will best suit your interests!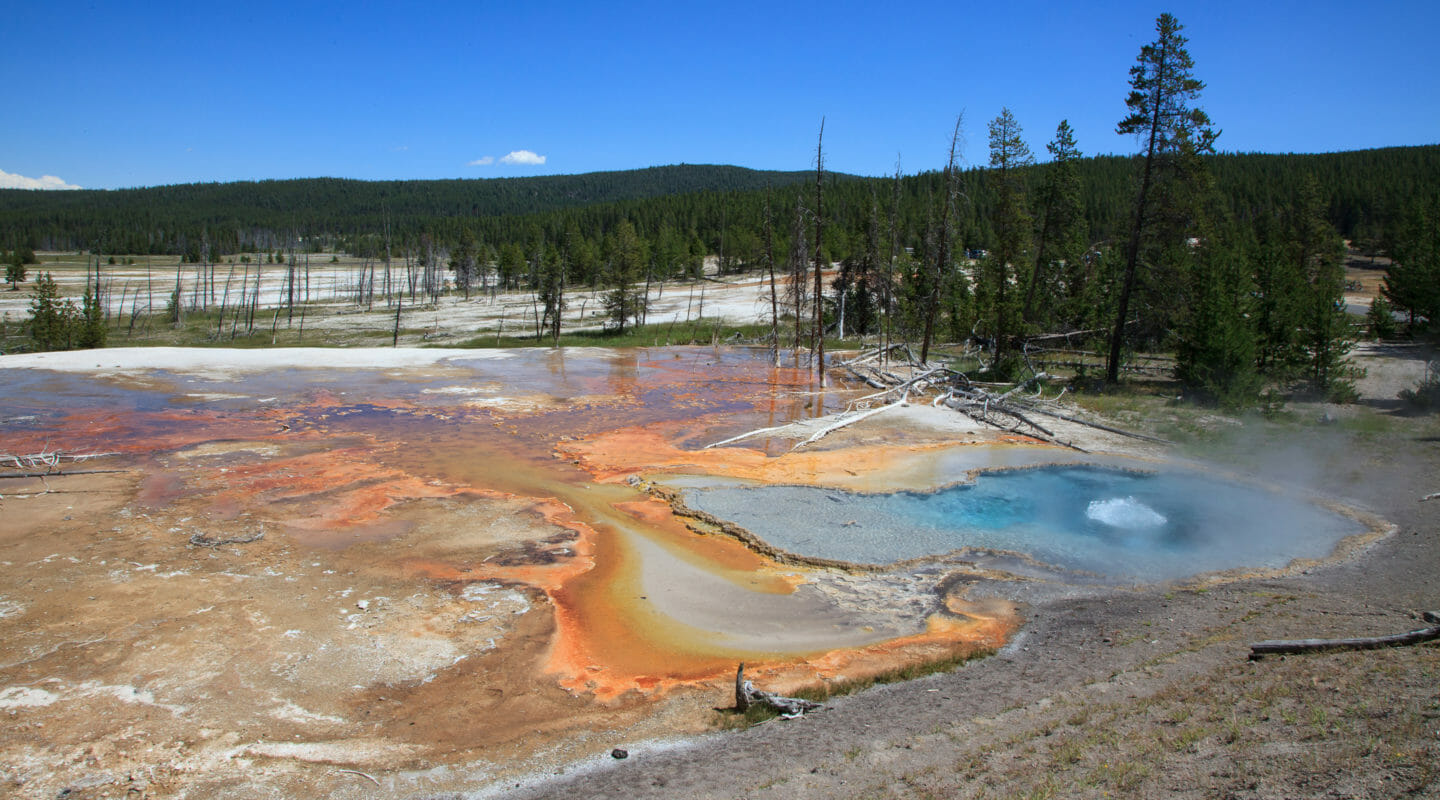 Yellowstone's Greatest Hits
Planning your first trip to the world's very first national park? Or perhaps returning with family or friends and looking to give them the best experience possible? Consider a full day tour that will typically range from 10-12 hours in length where one of our expert guides will show you the grand highlights of Yellowstone. This, of course, will include what might be the world's most renowned geyser- Old Faithful! Additionally, you'll visit a variety of other enticing, mesmerizing (yet deadly hot) colorful springs that are scattered throughout the park. Traversing this volcanic terrain will also reveal vibrant canyons, towering waterfalls, the largest high elevation lake in North America, and the potential for a variety of wildlife sightings. With the experience, knowledge, and passion of a guide to lead you through this massive park spanning 2.2 million acres, sit back and leave it to us to handle the timing of Old Faithful eruptions accurately, picking the ideal place to picnic for lunch, and providing you with answers for all of your curiosities you are sure to discover. Jackson Hole Wildlife Safaris has got you covered.
A full day tour in Yellowstone National Park will take you through many of the geologic and geothermal highlights of the region. Think of it as a tour of the greatest hits! Due to the travel times both to and from the park and between attractions, a certain timing schedule is followed to fit in as much as we can. Consider this trip more of a sightseeing tour, with wildlife being a bonus.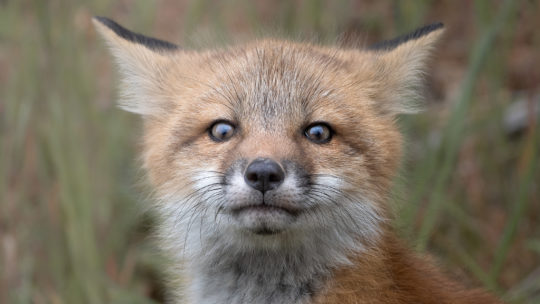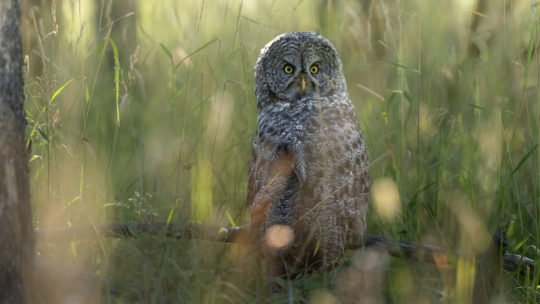 Multi-Day Excursions
While it is remarkable how much we can see in a day, if you want to see all of this as well as spend more time seeking out wildlife, and cover more areas of the park, this is where Jackson Hole Wildlife Safaris' 2-3 Day Grizzly Bear and Wolf tours come in. This inclusive trip offers comfortable lodging near the West or North entrances of Yellowstone National Park, charming picnic lunches within the park (weather permitting), dining at local restaurants, and most importantly a passionate and expert guide to put you right in the middle of the incredible variable landscape, flora, and fauna within the Greater Yellowstone Ecosystem. Staying near a park entrance allows for quick access to the most prosperous terrain to find some of the more elusive animals of Yellowstone, which of course includes the highly desired wolves and bears!  Dawn and dusk are often the best time to be on the lookout. This often means waking before dawn to zip into wildlife hotspots like the Lamar Valley and look for these species right at sunrise when they are most active, or hang out in the area as the sun is setting before retiring to your hotel to catch them in their evening routines.  There will be opportunities to customize this experience further by spending more time hiking, or broadening the scenery by including the Beartooth and Chief Joseph Highway. If your group has limited mobility, do not let that discourage you as there are so many sights that are very easily accessible, and you set the pace. With so many opportunities for exploration you will quickly realize even 2-3 days is still not enough to explore all the beauty of the Greater Yellowstone Ecosystem, you'll already be planning your next trip back!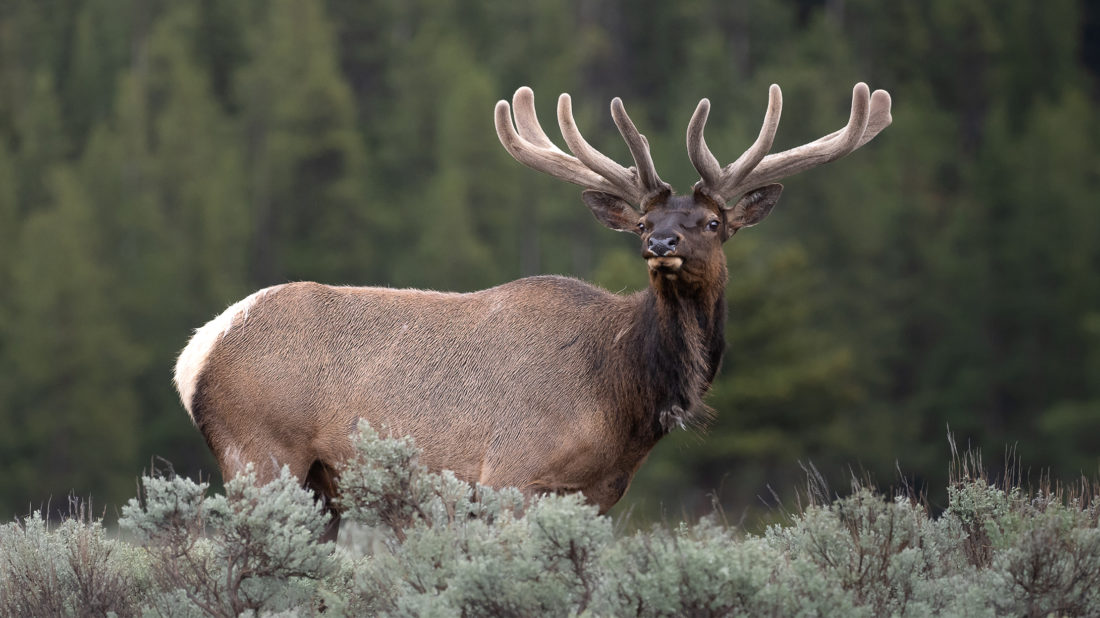 Grand Teton Wildlife Safaris
 While Yellowstone National Park has rightfully garnered a reputation for its astounding geothermal features, incredible volcanic geology, and density of wildlife, a gem with many of these same attributes resides just 5 miles north of Jackson, WY. Grand Teton National Park spans over 310,000 acres of preserved landscape that varies from winding rivers, glacial lakes, flat sage brush habitat, and dense forests all towered over by high alpine peaks.  The mountainous geology alone is nothing to be overlooked, rising abruptly at the west side of the valley is the Teton Range itself, enhancing the landscape from nearly any vantage point in the park. The wildlife is still abundant, with hundreds of bison and pronghorn roaming the grasslands and sagebrush steppes, thousands of elk that might be seen scattered throughout the valley and mountain sides, moose munching on willow and aquatic plants along riverbanks and beaver ponds, as well the potential for grizzly and black bears traveling about in their never ending quest for food during the summer months.  
 Jackson Hole Wildlife Safaris offers Grand Teton tours year-round with the options of a morning or evening 4-hour trip, as well as the more extensive 8-hour tour which includes lunch. Much of the park can be seen in a mere 4 hours, so this trip is a great opportunity if you don't have a whole day to dedicate to a tour.  An 8-hour trip gives you more time with your guide to gain a deeper knowledge of Grand Teton National Park, and more time to seek out wildlife and stunning scenery. There are also some incredible picnic spots and local eateries along the base of the Teton Range if you have time for a full day excursion!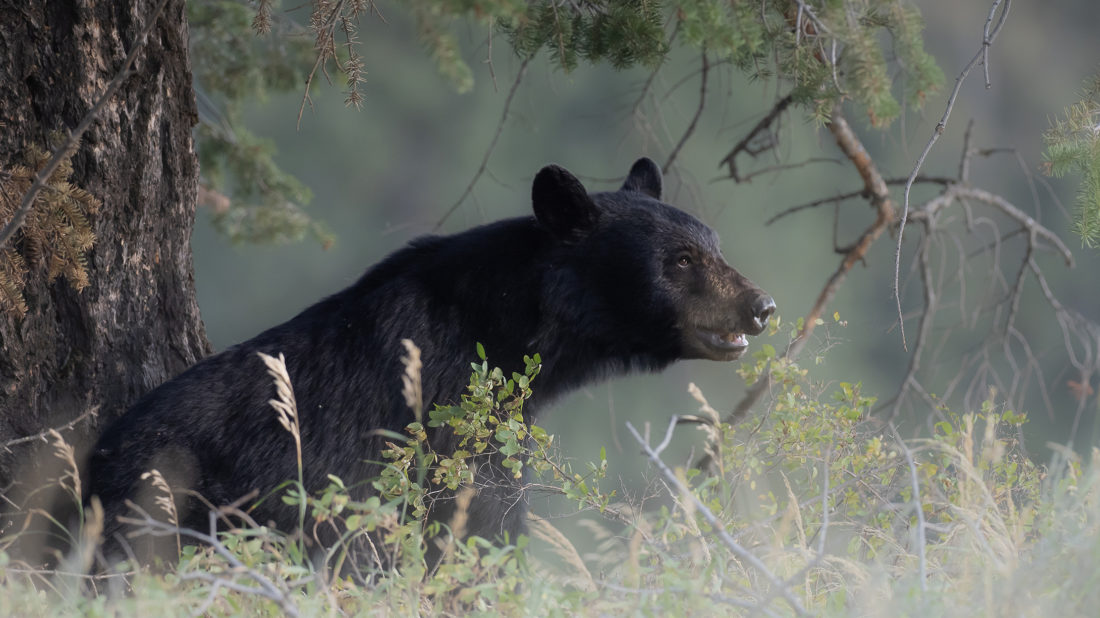 Grand Teton Track and Sign Adventure
 Exclusively offered in summer is a more immersive style of tour where you can focus on the functional skill set of tracking animals and interpreting the signs they leave behind.  This involves a much closer look at your surroundings that may easily be dismissed as banal.  There is almost always a wealth of evidence showing wildlife moving within Grand Teton National Park which often tells a story of what that animal was doing, why it was doing it and where it might have gone. Interpreting the track and sign around you is like being able to see into the recent past; your surroundings come alive with the animals that inhabit the area even if you do not see them. You may see where an elk brushed past a tree leaving behind a clump of hair in the bark, or a log that has been torn into by a bear searching for a meal of insects. You may see where a moose had bedded down in the grass with her calf bedded next to her. All of a sudden, the landscape is full of the animals you are hoping to see. Don't worry, this tour doesn't mean you won't see them! Spend a half day with a guide that has an official Track & Sign III certification and experience a different type of wildlife tour where you can become familiar with a new skill. You may even return home with new eyes on your local park or backyard, and even other national parks you may visit in the future.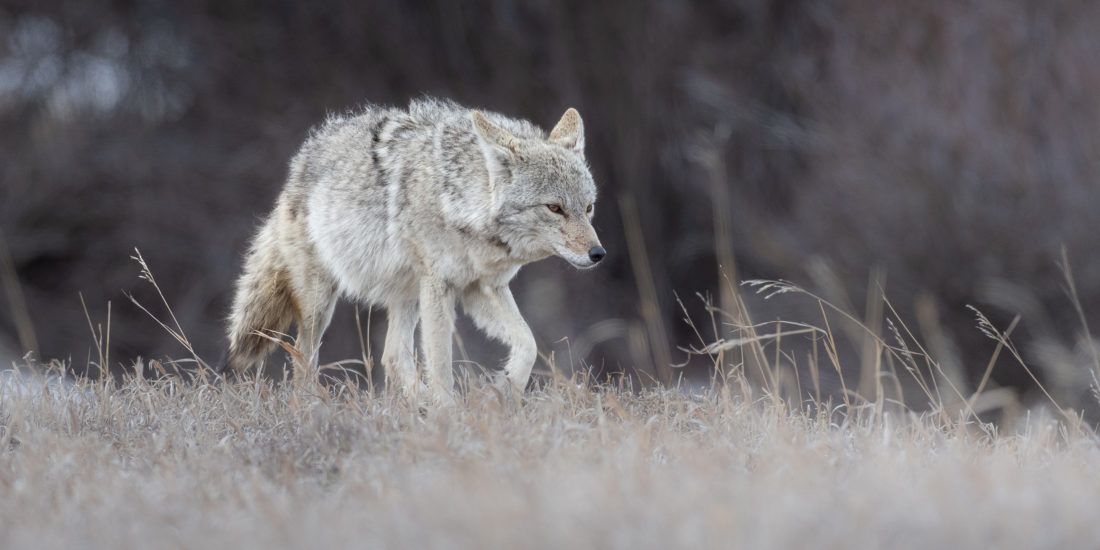 Photography Tours
 If you own a camera and have an interest in making the most of it while on a visit to Jackson Hole, consider a Photo Workshop or Photography Experience tour with Jackson Hole Wildlife Safaris!  With an experienced photography guide, this workshop will focus on developing a deeper understanding and getting better use of your camera's settings while looking at the most optimal ISO, aperture and shutter speeds when shooting landscape or wildlife. Maybe you're already a technical pro and want to spend more of your time in the best position to capture the shots you want without needing to do extensive research or guesswork. Furthermore, you can get advice on post production editing to create stunning images from your own photos of your trip to bring back home. The ultimate souvenir! Jackson Hole Wildlife Safaris offers the options of 4-5 hour and 8-hour private tours to choose from.  This customizable expedition will surely reveal why photographers have been inspired to journey to the region whether on foot, by horse, train, plane or car since the dawn of photography.  Regardless of the season there are incredible images to be captured; Grand Teton is photogenic all year round.  The verdant valleys and newborn wildlife of spring and summer, the flaming golden yellows of the changing aspens and dramatic clashing of antlers in the fall, leading to the undeniably frosted charm of winter.  Allow one of our talented photography guides to show you the most photogenic scenery of Jackson Hole when you visit!
 No matter what your interest is or how much time you have to dedicate to exploring our national parks, Jackson Hole Wildlife Safaris has something that will fit right into your schedule that is sure to enhance your experience. Many guests say that our tours are so illuminating that they wish it had been the first thing they did when they arrived, and often that it had been the highlight of their trip. We look forward to helping you get the most out of this spectacular place!
Explore the National Park
Jackson Hole Tours