With camper sales on the rise, it seems like many of us have the same idea… It's a great time to get out and explore the National Parks on a quintessential American road trip!  Planning a sustainable National Park road trip that supports small businesses near you is a great way to help small communities get back on their feet.  With the proper details planned out, you and your family can have an enjoyable time in the great outdoors and do some exploring in your own backyard.  
Plan a National Park Road Trip
Here in Jackson, we are lucky to have local access to two National Parks.  We invite you to travel responsibly and enjoy this wonderful place we get to call home.  For up-to-date information about travel through Teton County, Wyoming, please see the Teton County website.  Different communities have different restrictions in place.  It's important to research your route ahead of time so that unexpected closures or limited access to facilities do not interrupt your trip.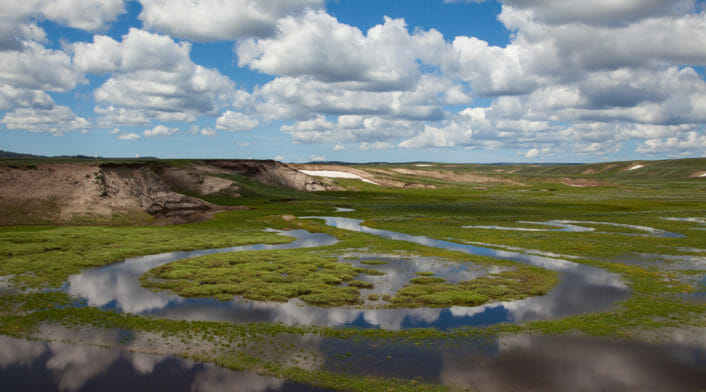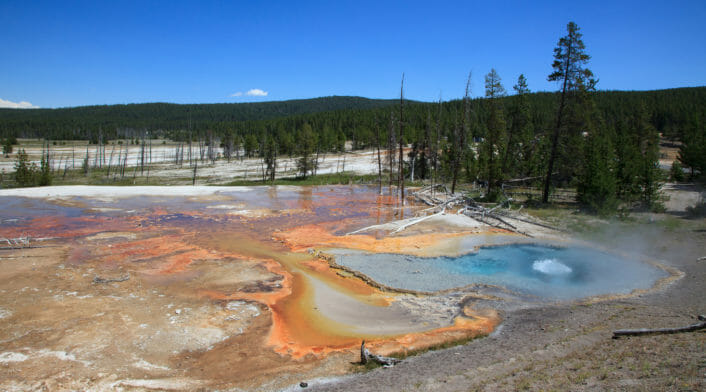 Wildlife Tours
While you can explore the National Parks on your own by car, spending time with a professional guide in the National Parks should be on anyone's bucket list.  The most common comments we get from our guests are, "This was amazing.  I had no idea!".  A professional guided tour not only provides you with a trip through the National Park, it also gives you a half day or a full day with a professional naturalist guide who can provide an in-depth education and interpretation of what you're seeing all around you.  
Each one of our tours is customized to provide the best individual guest experience.  We regularly tailor the route each day to the interests of the guests on safari.  This ensures that you get the most out of your time with us and it also ensures that no two trips are ever alike.  Our guides have a wealth of knowledge and passion for the Greater Yellowstone Ecosystem and this allows us to create a personalized experience every time we head into the field.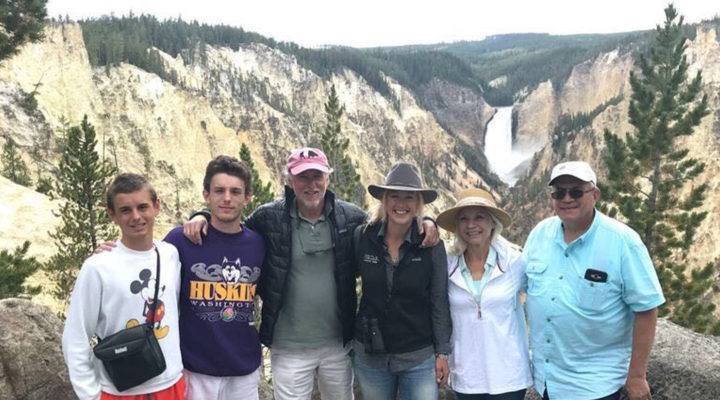 Popular wildlife safaris for the summer season include the Yellowstone Wildlife Safari Tour and the Grand Teton Wildlife Safari Tour.  (If you're pressed for time, we also offer a Half Day Wildlife Safari Tour available in the morning or the afternoon.) 
The Yellowstone Wildlife Safari Tour is a full day tour, with approximately 10-12 hours in the field, departing every morning from Jackson, Wyoming.  The tour heads north, traveling through Grand Teton National Park and entering Yellowstone National Park through the South Gate.  The tour travels the Lower Loop, making familiar stops at Old Faithful, the Mud Volcano, Grand Canyon of the Yellowstone and more.  
The Grand Teton Wildlife Safari Tour is a full day tour, with approximately 8 hours in the field, departing every morning from Jackson, Wyoming.  The tour takes in the sights and makes stops for wildlife on the National Elk Refuge before heading into Grand Teton National Park.  The tour explores the geology, history and wildlife of Grand Teton National Park and the surrounding areas. 
Book a private safari and have a guide all to yourself!  In an effort to keep our staff healthy and able to work, we will ask that you wear a face mask while in the vehicles to reduce the risk of community virus spread.
National Park Wildlife Safaris
Featured Tours
Hiking
The town of Jackson is surrounded by federal lands.  Between Grand Teton National Park, the Bridger-Teton National Forest and other land agencies, you can safely recreate by foot or by bike on a number of trails.  Be sure to check your route before you hit the trailhead and make sure that you will not be violating any seasonal closures due to migrating wildlife.  For other wildlife safety tips, read our article about interacting at a safe distance with wildlife.  
Grand Teton National Park
The hiking in Grand Teton National Park ranges from easy to difficult.  For a complete trail system, visit the Grand Teton National Park website.  The String Lake Loop offers some stunning vantage points with very little elevation gain.  Start at the String Lake Trailhead, just north of Jenny Lake.  A round trip hike is 3.8 miles.  For the adventurous, Lake Solitude is a demanding, but rewarding, hike.  Roughly 15.8 miles round trip, this hike starts at the Jenny Lake Trailhead and links up with the Cascade Canyon Trailhead on the other side of the lake.  If you're feeling tired on the way back, there is a boat shuttle across the lake for a fee.
Bridger-Teton National Forest
Bridger-Teton National Forest offers a variety of options for mountain bikers and hikers.  The Cache Creek Trailhead is a popular spot for locals to take a quick up-and-back bike ride.  There's a number of side trails that you can explore.  Hike or bike in as far as you like and turn around when you're ready.  If you want a more strenuous hike, check out the Blue Miner Lake trail.  It seldom sees crowds, so you may have it all to yourself.  Start at Grizzly Lake Trailhead and hike in 9 miles to Blue Miner Lake.  Make sure you are bear aware when hiking in Wyoming.        
Know Before You Go
The local Teton County Search and Rescue team has some excellent educational material on staying safe in the front country and backcountry.  Whether you plan on hiking in the Tetons or mountain biking in the National Forest around Jackson Hole, it's important to know what kind of terrain or risks you'll encounter and it's important to be prepared.  Visit their Backcountry Zero site to learn more about being bear aware and dressing for success, no matter the activity.  You can also listen to their podcast, The Fine Line, for incredible stories from the field.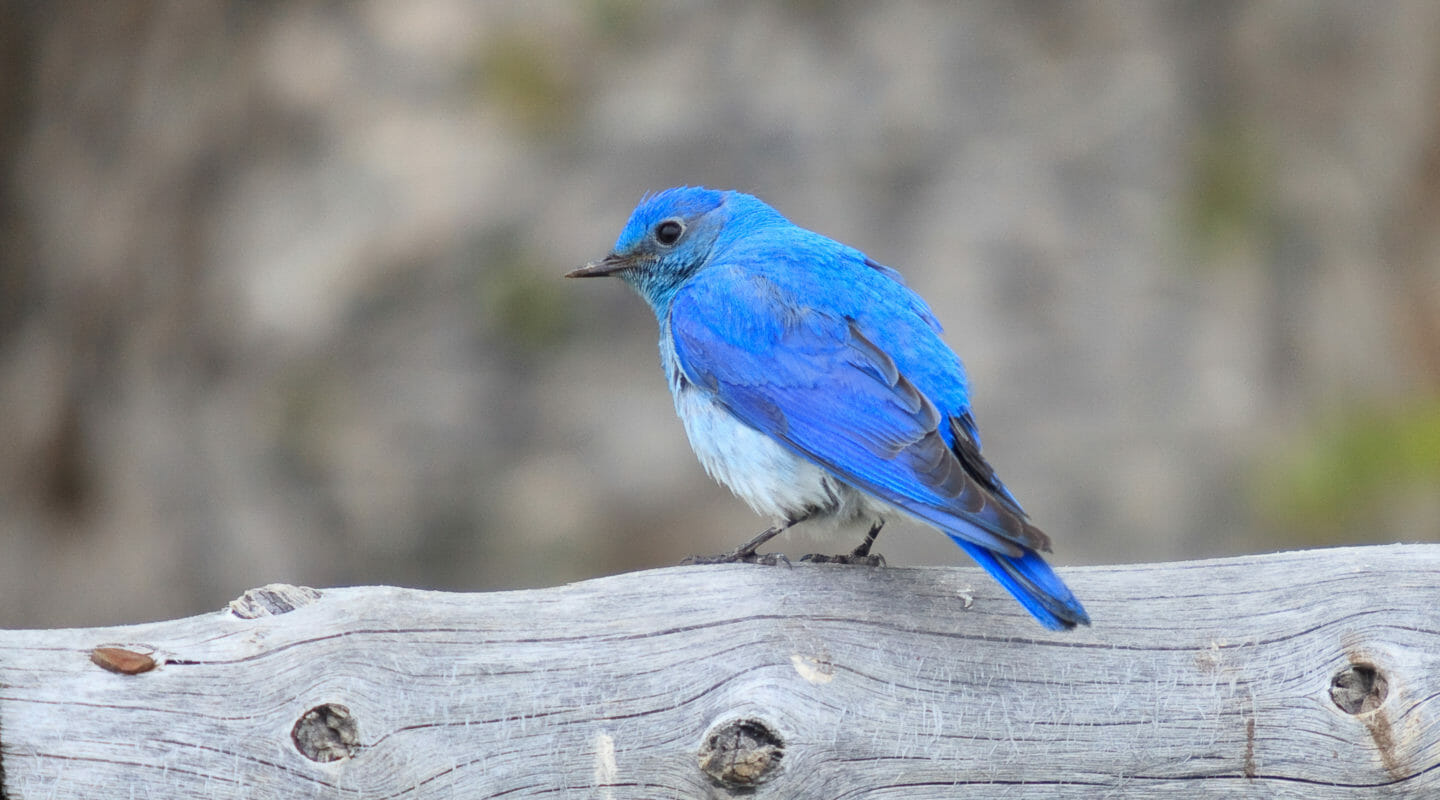 Meals
There's many restaurants in Jackson that will offer curbside pickup for you to take your meal and enjoy it outside.  Small businesses, including restaurants, have taken a financial hit over the last few months, so if you can, order a curbside to-go meal and choose to support a local small business while you travel.  
Pearl Street Bagels
Pearl Street Bagels has been a local fixture in Jackson Hole since 1990 when the art of east coast bagel making made its debut in the valley.  Pearl Street serves up a variety of fresh bagels with different cream cheese toppings.  Choose sweet or savory and enjoy yours at the shop or on the go.  Pearl Street also has a great coffee selection and you can satisfy your caffeine needs before you start your day.
E.Leaven
E.Leaven is a local Jackson company offering breakfast and curbside delivery.  Order online and pick up roadside.  Their breakfast burrito is a great way to start your morning.  They offer a chicken, chorizo or vegetarian option.  If you want two meals with one stop, pick up your lunch at the same time.  E.Leaven has ready-made park lunches available and boxed for easy transport.
Creekside Market
Creekside Market is a local market on the north end of town that has groceries, sundries and a full service deli.  You can order custom sandwiches or wraps to go and grab any last minute essentials you need before you head north to the National Parks.  You can also stop at Creekside Market in the early evening on your way back into town for a classic "sloshie", the local "after-hike" beverage of choice.  Please enjoy it responsibly.
Cafe Genevieve
Cafe Genevieve is a local business that offers family style dinners for curbside pickup.  The menu rotates so be sure to see what's on the menu for the night!  
Nightlife
A gallery walk is the perfect evening activity.  Gallery Wild, right off the town square, is a beautiful bright space with a fresh take on contemporary wildlife art.  If you're lucky, you may even catch Carrie Wild, gallery owner and artist, at work in the studio.  The gallery hosts sculptors, painters and photographers on a regular basis.  Check the website for upcoming events.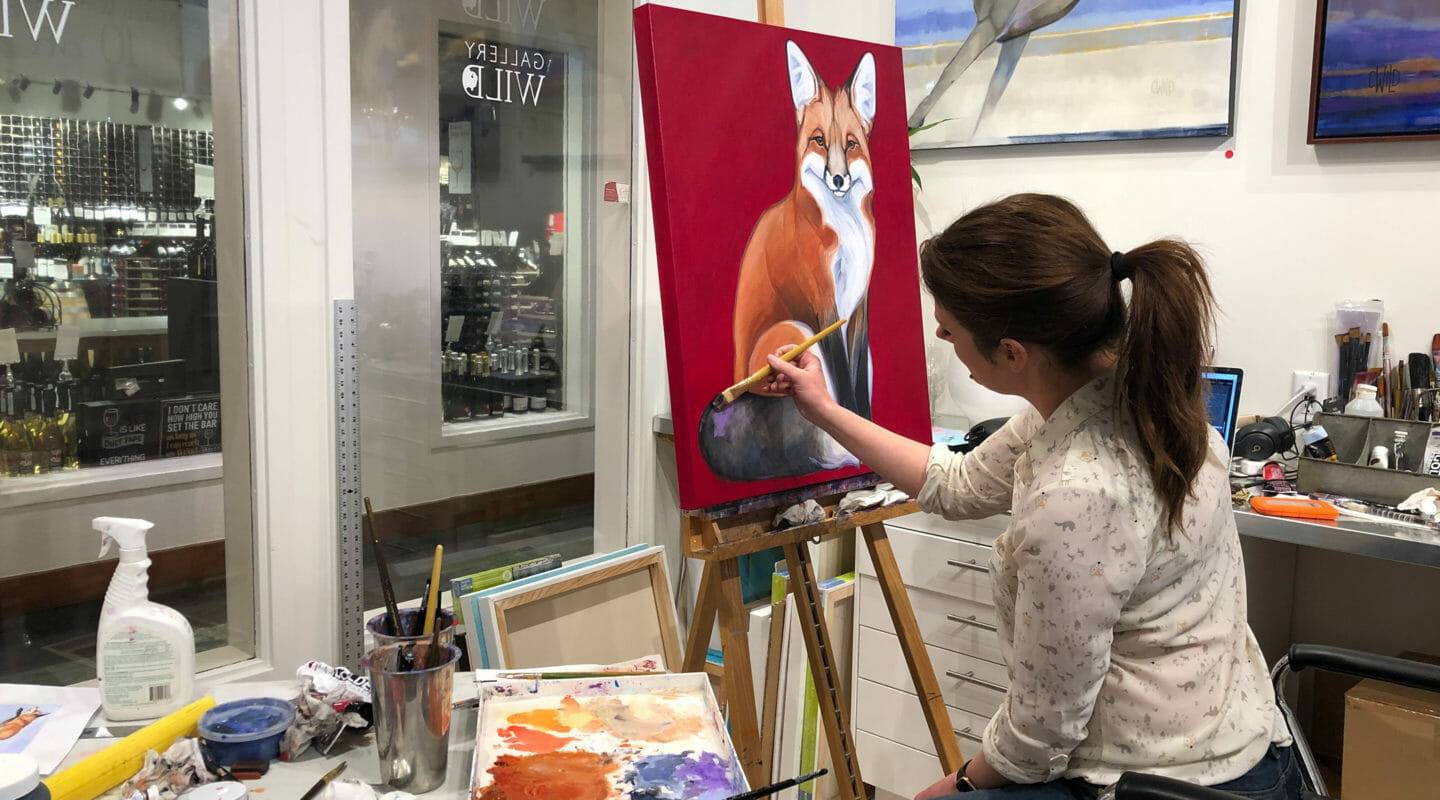 If you choose to continue on to some of our other great National Parks, please take into consideration any guidelines those areas have enacted to prevent the spread of illness.  Remember that patronizing small business has a great impact and goes a long way for keeping local communities afloat.  Please travel responsibly and enjoy your adventure.