Visiting a new place is exhilarating and packed with possibilities, especially in a place like Jackson Hole! With so much to see and learn, taking a tour in the national parks is a fantastic way to kick off your vacation; you'll see the best spots to find wildlife and get stunning landscape views as you learn more about the local history and ecology than you thought possible. This can set you up with the knowledge to help guide you for the rest of your visit as you discover what really piques your interest!
Grand Teton National Park Tours
Jackson Hole tours run year round. Whether you are here in the summer or in search of great skiing in the winter, you can take a tour with Jackson Hole Wildlife Safaris. We offer a variety of trips to choose from so you're sure to find one that fits into your itinerary. Our 4 hour half day Grand Teton tour is ideal if you are short on time, and you have the choice of morning or evening. If you want to spend more time searching for wildlife and exploring the more hidden places in the park, a full day Grand Teton tour would fit the bill! This 8 hour tour provides lunch at a picnic spot with stunning scenery and will give you a broader scope of the park. Whether it's a half day or a full day, any time you venture into Grand Teton you have the chance of seeing incredible wildlife! It is one of the best places to spot moose, while grizzlies and black bears roam the landscape foraging for food. Elk are a common sight as they stay grouped in herds, as do the majestic bison, often in staggering numbers. Coyotes, foxes, antelope, mule deer, and eagles are other exciting critters you may come across. There are several wolf packs that reside within the borders of the park, although they are a very rare sight.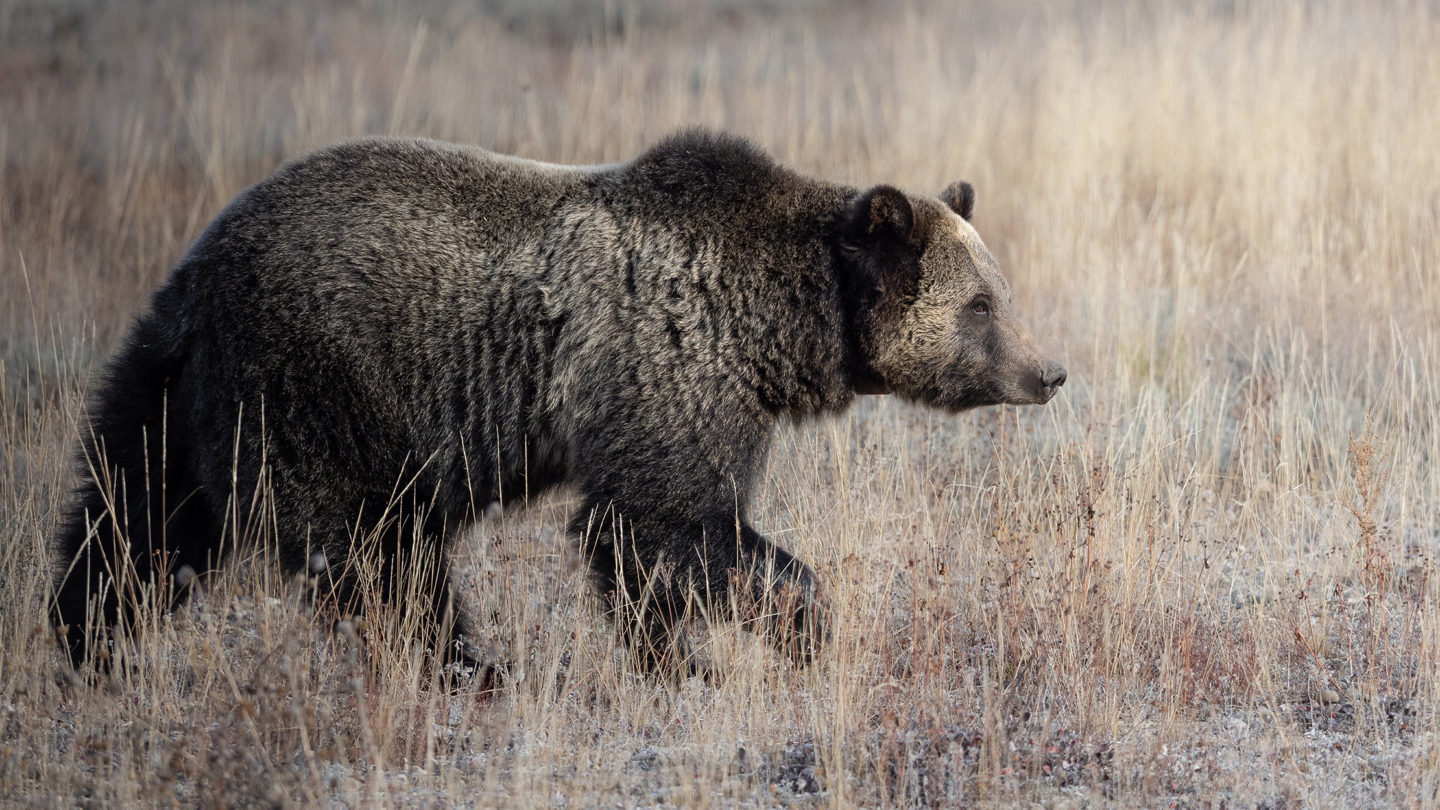 Yellowstone National Park Tours
Yellowstone is just north of Jackson, so close that you can see most of the major highlights of this unique park in a day! Our Yellowstone National Park Tour runs between 10-12 hours and takes you through the south entrance of Yellowstone and around the southern loop where you will see Old Faithful, the Grand Canyon of Yellowstone and a variety of other hot springs, mud pots and fumaroles. Furthermore, you will have a great opportunity to spot wildlife in Hayden Valley and virtually anywhere along the way during the day. Perhaps you want to spend more time looking for animals in Yellowstone, or even have a better chance at seeing the elusive gray wolf in the wild. Our 2 day and 3 day safaris take you into the northern range of the park in addition to the sights you'll see on the southern loop on a day trip. You can add Mammoth Hot Springs and Tower Falls to your list of natural wonders, as well as touring through the famous Lamar Valley. This valley is world renowned for wolf watching as two active wolf packs call it home, and getting the chance to spend time looking for them can be very rewarding!
Tours continue through the winter, though the landscape changes dramatically. The south entrance to Yellowstone is closed from mid-November to mid-May, so day trips only to this park aren't available. A 3 Day Winter Wolves and Wildlife Safari is an incredible way to immerse yourself in the dramatic winter landscape and will take you straight from your lodging in Jackson Hole to the northern range of Yellowstone. Winter is one of the best times to view wolves as they hunt the weakened elk herds in the deep snow or even a frosty bison.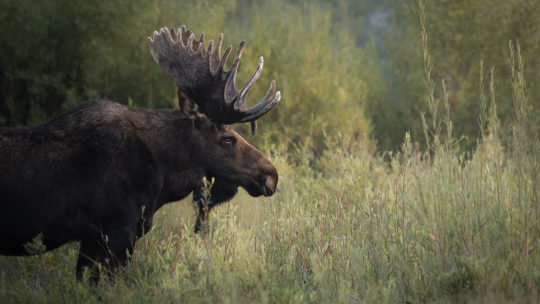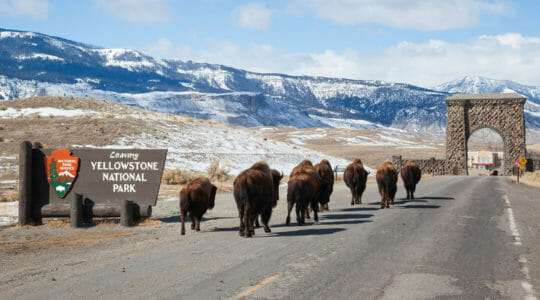 Winter Safari Tours on the National Elk Refuge
Tours run regularly in the winter in Grand Teton. This season offers some unique things that the summer does not, such as activity on the National Elk Refuge. Elk migrate down south from as far as Yellowstone and spend the winter months on this refuge, sometimes in numbers that can reach 8,000 individuals! Miller Butte is located on the eastern side and can be accessed by the refuge road only a couple of minutes from town. This is the bighorn sheep's wintering ground which makes them unusually visible, sometimes even right on the road. During summer months, they live further north and far up on high, steep cliff sides, often only visible with a high powered scope.
Seasonal Weather Conditions
Summer can see hot sunny days tipping 90 degrees Fahrenheit, while winter can drop down to negative digits. While transitioning between seasons, it can be anyone's guess what the weather will be, and you will need to be prepared for both snow and warm temperatures. Waterproof boots are extremely valuable in our snowy landscape, and sunscreen should be considered all year round. Layers are the most efficient way to deal with whatever the climate deals us; fleeces, long underwear, vests, puffy jackets and a waterproof shell are all extremely useful gear. Hats and gloves aren't always reserved for winter; our early mornings and nights in the summer months can see a dramatic drop in temperature even after a hot afternoon. Bear spray is an important item to have with you in grizzly country, but your guide will always have it on hand while you are in the parks.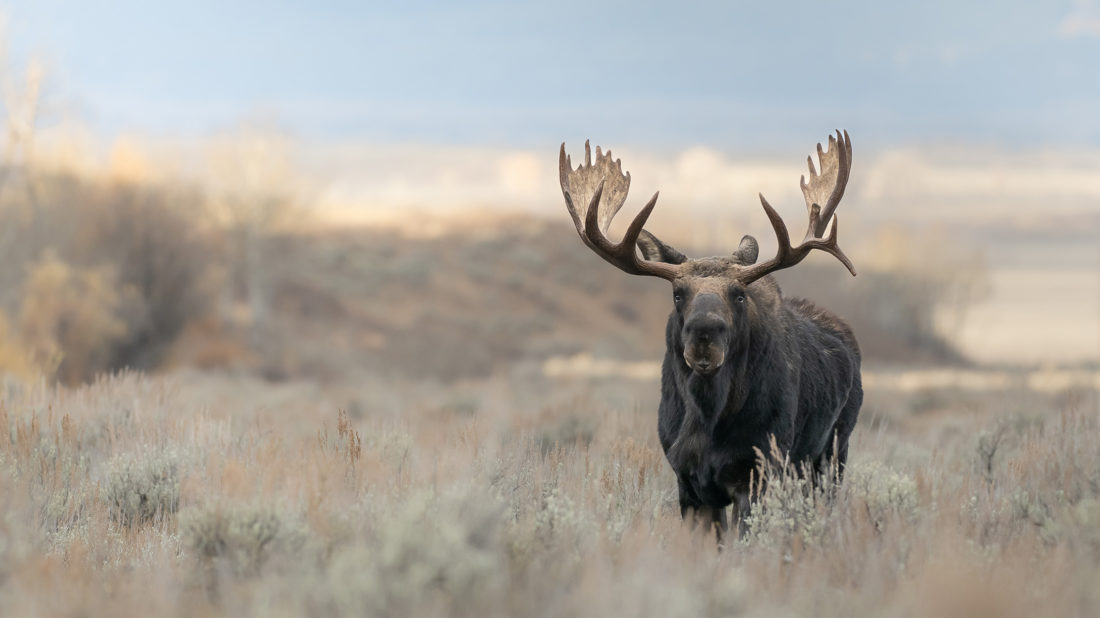 Another vital tool your guide will provide you with are optics. Everybody will be given their own personal pair of high quality binoculars to use for the day, and the vehicle will be equipped with a spotting scope. This is similar to a telescope but designed mostly for use in viewing far away wildlife. The exciting part of the spotting scope is that it is possible to use it to get photos with phone cameras!
Optics are also vital in these parks as there are strict laws about keeping your distance from the wildlife. In both parks, the law states that you must maintain a distance of 25 yards from wildlife, extending to 100 yards for predators such as bears and wolves. This is both to protect you and to protect the wildlife from becoming overly stressed out by being approached by people. Your binoculars and spotting scope will allow you to observe animals like grizzlies, moose, and elk from a safe distance, seeing their natural, wild behaviors unaltered by human presence.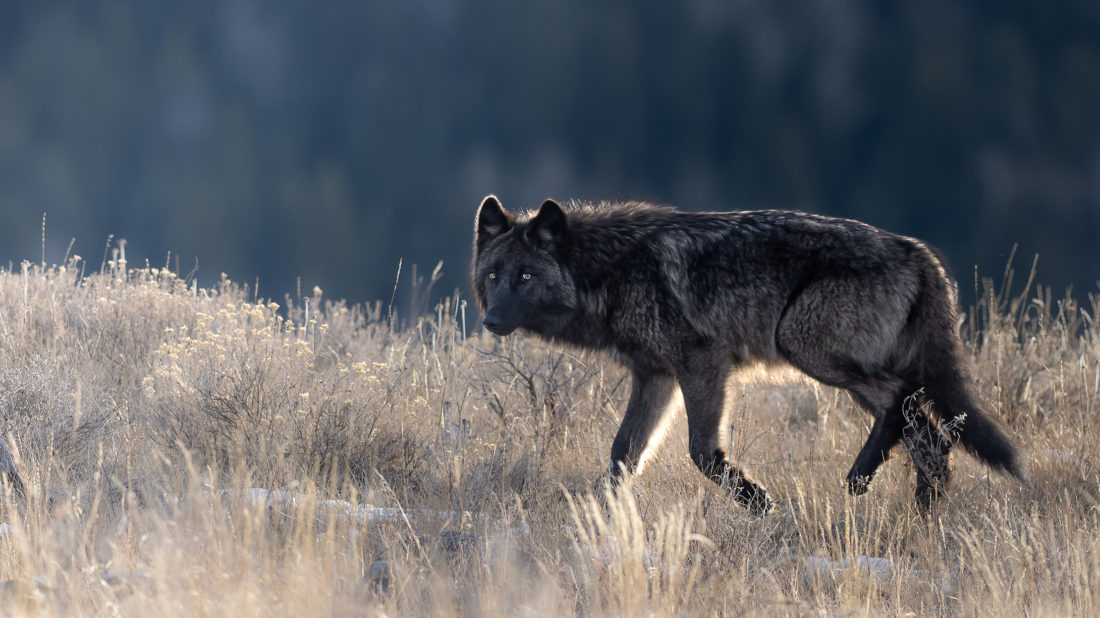 Guided Tours
Taking a Yellowstone guided tour ensures that you are visiting the parks ethically as your guide knows and observes all the rules and regulations. At Jackson Hole Wildlife Safaris, we strive to be ethical and sustainable wherever we can. We provide each guest with a reusable water bottle that is yours to keep, and all of the meals that we provide are locally sourced from small businesses. All our guides come from varied backgrounds that reflect their passion for the outdoors from biologists to park rangers, and they all share the same excitement for showing people these incredible areas and creating a personally tailored experience for each guest.
If Jackson Hole is on your list of destinations, rest assured that you will be getting the most out of your visit by taking a tour led by one of our passionate and knowledgeable guides who's top priority is giving you the absolute best experience!
Explore the National Park
Jackson Hole Tours