Grand Teton National Park
Grand Teton National Park preserves 310,000 acres of some of the most striking alpine landscape in Wyoming.  Simply driving along Highway 191, views of open, undeveloped sagebrush steppe, winding rivers, and jagged mountain peaks are impossible to avoid.  From the valley floor of Jackson Hole, the Teton Mountain Range rises abruptly in the west, creating a wall of granite peaks that are topped by snow all year long.  It is nearly impossible to find an angle in the valley that does not flatter this 40 mile long, 20 mile wide topographic gem.  The Teton Mountain Range may be one of the biggest, beautiful sights to see in Grand Teton National Park, but it is certainly not alone.  
Wildlife in the Greater Yellowstone Ecosystem can range from being as large as 2,000lbs to being as light as .13oz, which is the weight of the broad-tailed hummingbird pictured here. These birds are only seen in the area in summer, and they escape the extreme winter by migrating as far south as Mexico.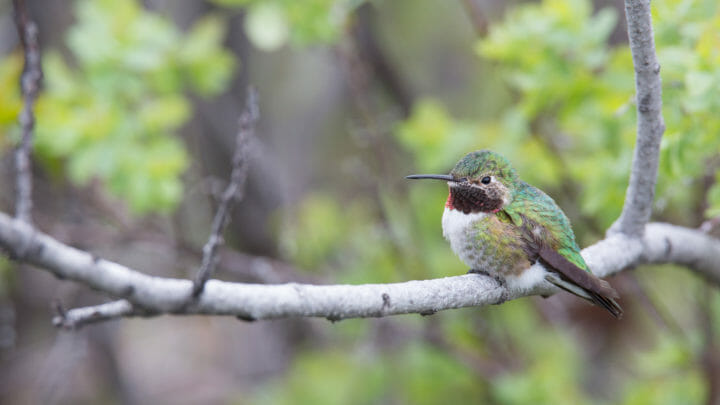 An Iconic Landscape
Flowing from north to south, the Snake River perfectly bisects the valley of Jackson Hole as it weaves its way through the land. From certain viewpoints you can observe the striking contrast of the Snake River winding below the steep Teton Mountain Range, which makes for some wonderful photo opportunities.  Feeding the Snake River with chilly glacial water are seven natural lakes nestled along the base of the mountains.  Most require a hike to access, but on a guided tour, we can take you to overlooks that will reveal clear, reflective blue waters at the mouth of yawning, steep canyons- a view that will certainly take your breath away!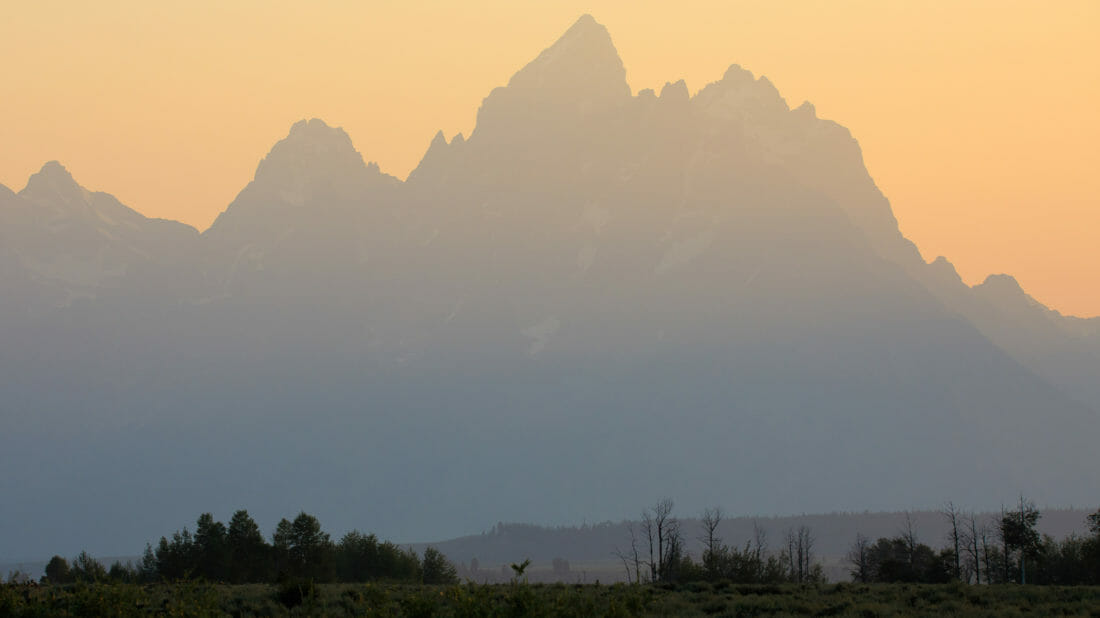 Western History
Aside from natural features in the park, there are collections of historic buildings that can be seen as well.  Some dating back to 1912, when early settlers in Jackson Hole were still cultivating and building on the land before Grand Teton National Park existed.  At some of these historic sites there are incredible photographic opportunities, where you could capture one of these aged wooden structures in the foreground with a backdrop of spectacular high alpine peaks.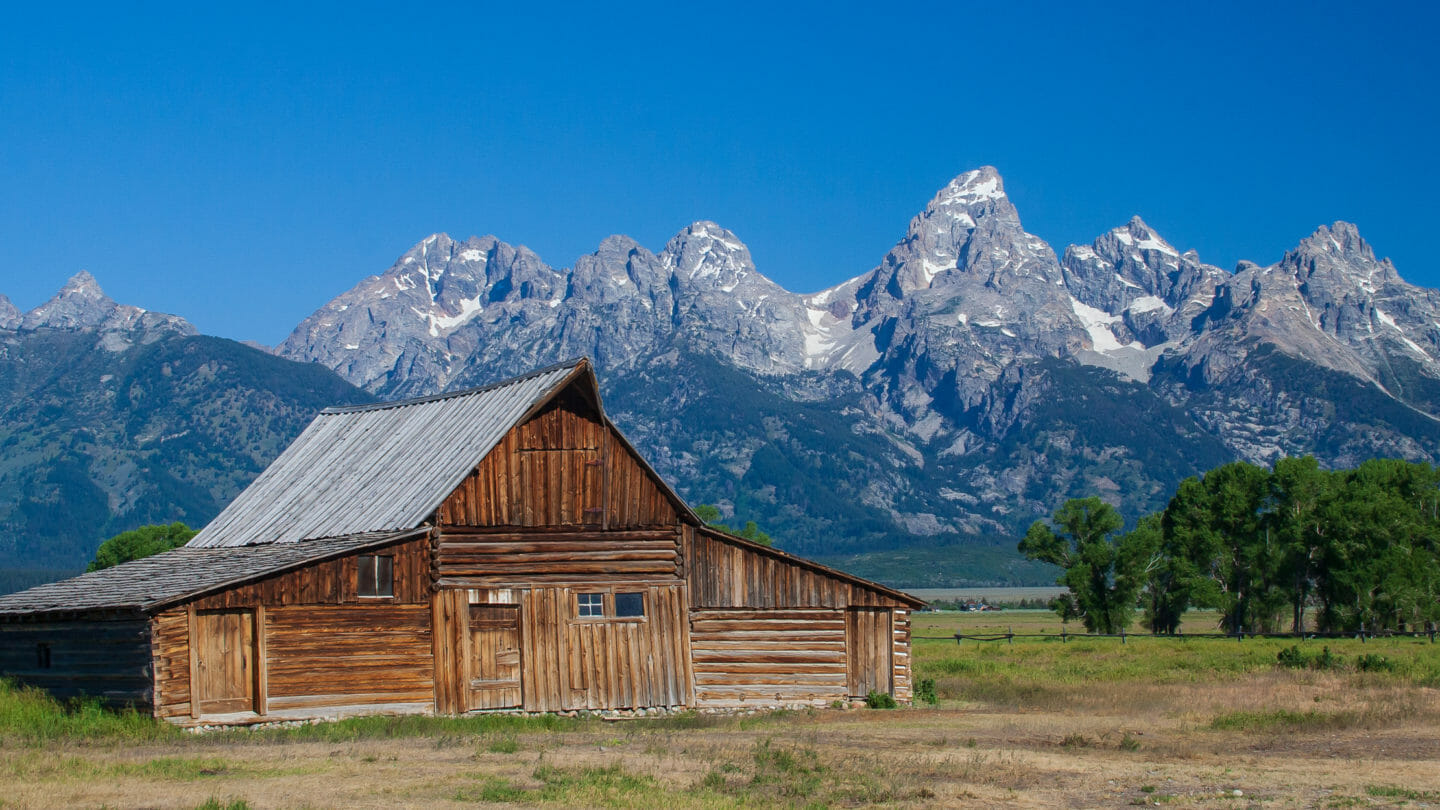 Wildlife
No matter where you go in Grand Teton National Park, there is almost always a chance of seeing wildlife.  The area has a great diversity of habitat, and therefore a great diversity of animals.  Species as large as the bison, and as small as a pocket gopher call Grand Teton home.  Taking a guided tour provides you with access to valuable insights on recent wildlife activity, seasonal behaviors of wildlife and background information on ecology and habitat.  On each guided tour, guides provide binoculars and a spotting scope, which can be vital in getting a closer look at wolves, bears, elk, moose, pronghorn, bald eagles, beavers … and more!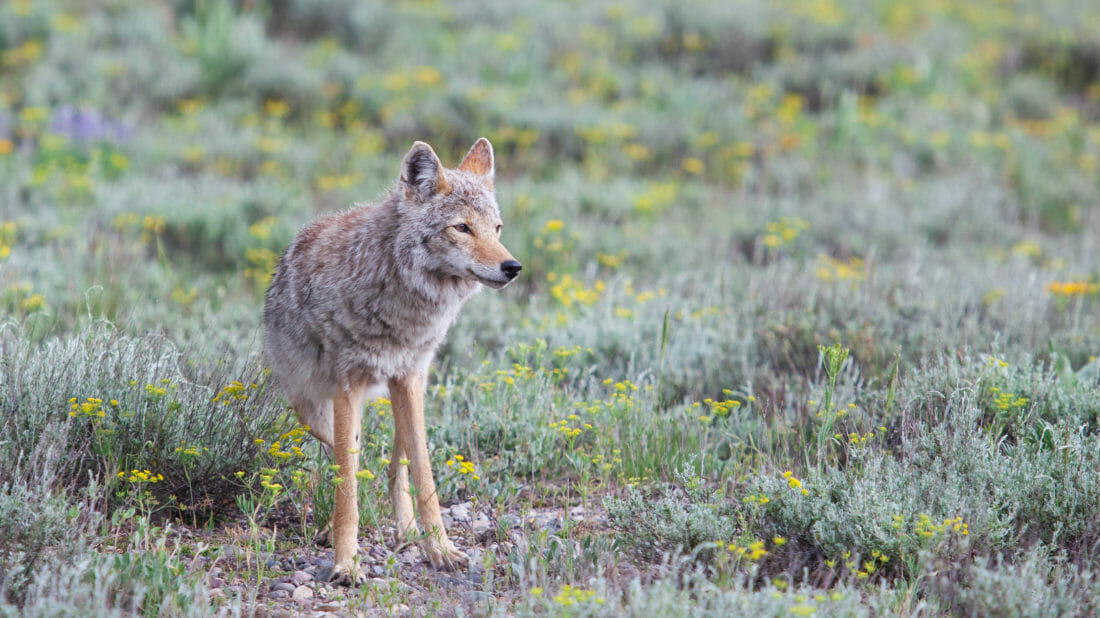 Four Seasons in Jackson Hole
Whether you choose to visit in summer, fall, winter or spring, Grand Teton National Park offers highlights for each season.  Choose a full day guided tour during the summer months and watch for moose, bears and other wildlife.  Stop for a picturesque picnic lunch and enjoy a beautiful summer day in the mountains.  The fall colors and the spectacular wildlife spotting makes September and October contenders for an amazing National Park experience with fewer crowds.  During the winter months, we also explore the National Elk Refuge on a full day guided wildlife tour of Grand Teton National Park.
Plan ahead!  Jackson Hole is a busy place and it's best to make arrangements for your visit well in advance so you don't miss any of the highlights.  Each season offers a unique experience to explore the landscape, look for wildlife, and enjoy a new adventure.
Explore Grand Teton National Park
Guided Wildlife Safari Tours