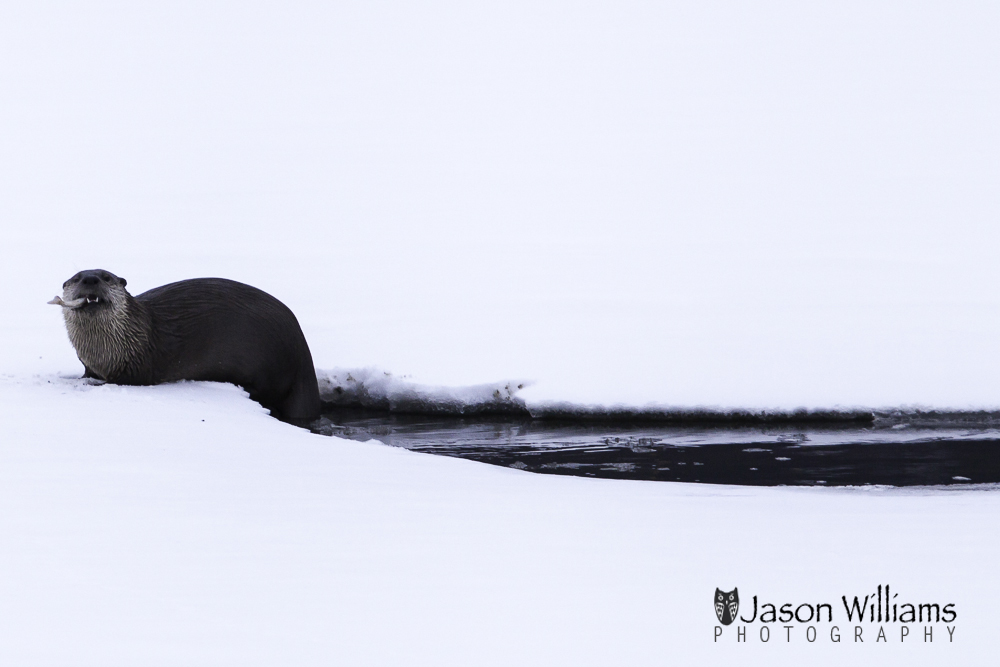 It never ceases to amaze me what we can see on any given day in Jackson Hole! Despite guiding in the Greater Yellowstone Area since 1999, I still leave my house every morning with a sense of child like wonder at the world we live in, especially this little corner of Wyoming. The first thing I noticed as I walked to my car was the silence. Winter in Jackson Hole is special for a lot of reasons but the feeling of solitude that can be had, even in your driveway, is unforgettable. The only audible sound that gently interrupted the early morning stillness was the gentle melodic 'hoo hoo' of a great horned owl perched nearby. Though hidden by the shadows of the failing night, he continued to remind me that I wasn't alone on this crisp morning as I set out to guide one of our full day Best of Jackson Hole tours. The following text and photos are all from the same tour!
My commute to 'the office' might not fit most of America's morning routine, with the exception the obligatory hot cup of locally roasted french press coffee. As I leave my house it doesn't take me more than 100 yards to enter Grand Teton National Park, one of the best wildlife parks in the world. The day's wildlife viewing starts immediately. Mule deer, Moose, elk and bison are occupational hazards when commuting in the first light of day. They are frequently on the move early, especially if being chased by one of the local wolf packs. As I turn towards town on the highway I exit the park and follow the east boundary of the National Elk Refuge, where it becomes especially difficult to keep your eyes on the road while scanning the valley floor for any signs of wolves. The struggle for life and death, of predator and prey – the dance of life that has been going on here for 10,000 years will often play out within a few yards of the L-shaped fence that keeps that dance from including automobiles.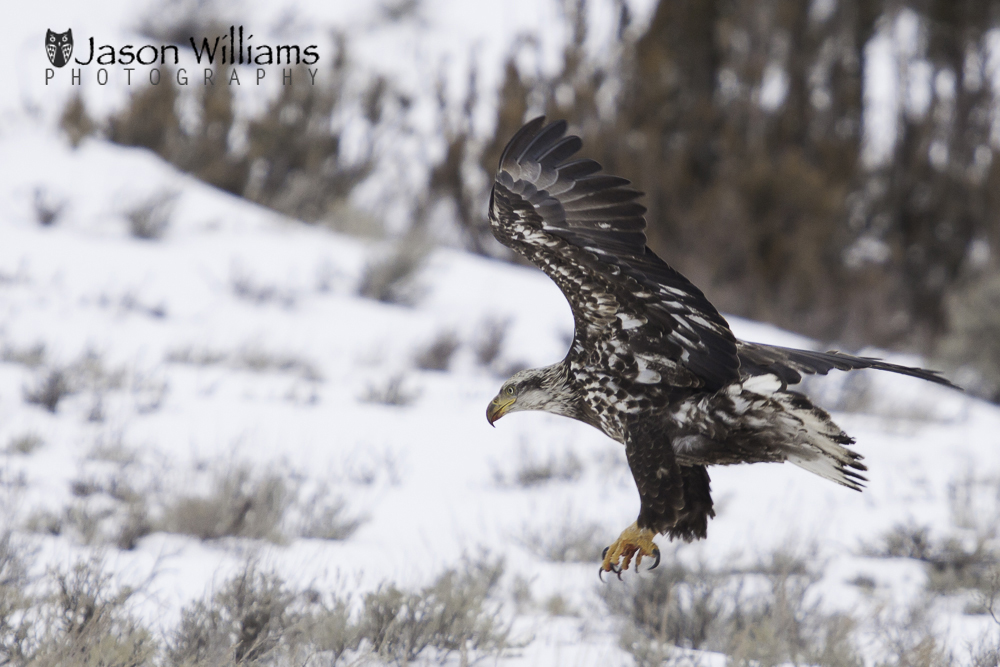 Town itself is chock full of wildlife and as I pass the Welcome to Jackson sign I glance along the banks of Flat Creek scanning for trumpeter swans, ducks, coyotes and the family of otters that have been fishing this stretch of the creek. Despite seeing all of the above, I was on the clock and like my office bound comrades all heading to work at this very moment, I didn't have time to stop and……smell the otters as it were. All I could hope for was that they would be here for my clients to see. It's not every day that folks from Sacramento or any other major city get to see otters. Even a veteran wildlife guide gets excited about them…….though we tend to get excited about just about all wildlife sightings, even deer. Sometimes our guests must think we are crazy to be photographing deer more than them – some of our guests complain that the deer in their area eat their landscaping. I have the same problem, if you call it that, except add moose, elk and bison to the mix. Personally I love it when they eat my landscaping and rest on my porch (true story).
After picking up my guests for the day we head out of town and from one vantage point, not 100 feet from the edge of Jackson before the wildlife tour had even started we are looking at those same otters checking us out between sub-aquatic fishing sessions. The swans were still bundled up with their heads curled up beneath their incredibly warm down insulation, the ducks were stretching and the coyotes were howling (ok not really but it is so Wyoming!). Another mile up the road we find several bald eagles feasting on a winter killed deer up on east Gros Ventre Butte above us. Thousands of elk grazed to our right, the bulls still sporting their enormous antlers.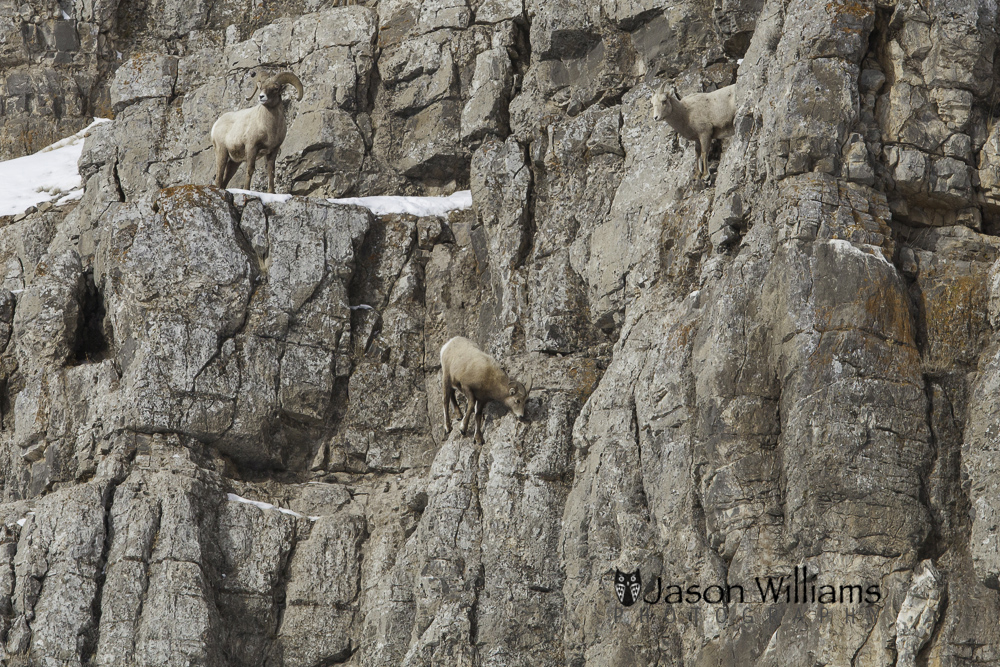 Heading north into Grand Teton the Teton Range was just peaking out from the clouds and provided a breathtaking backdrop to our search for moose. A few elk and bald eagles later we were face to face with several moose grazing peacefully on Antelope Flats. After getting our fair share of moose photos and without them even lifting their heads up to acknowledge we were there we were off to find the bighorn sheep on the elk refuge. Not only did we find them, we were able to photograph them right next to us and then watch them climb up onto the sheer rock walls of Miller Butte to show off their incredible climbing ability. Their padded concave hooves work like climbing shoes and allow them to stand on the tiniest rock ledges, even on a vertical wall. Their confidence is awe-inspiring but even as an accomplished rock climber, it makes me nervous.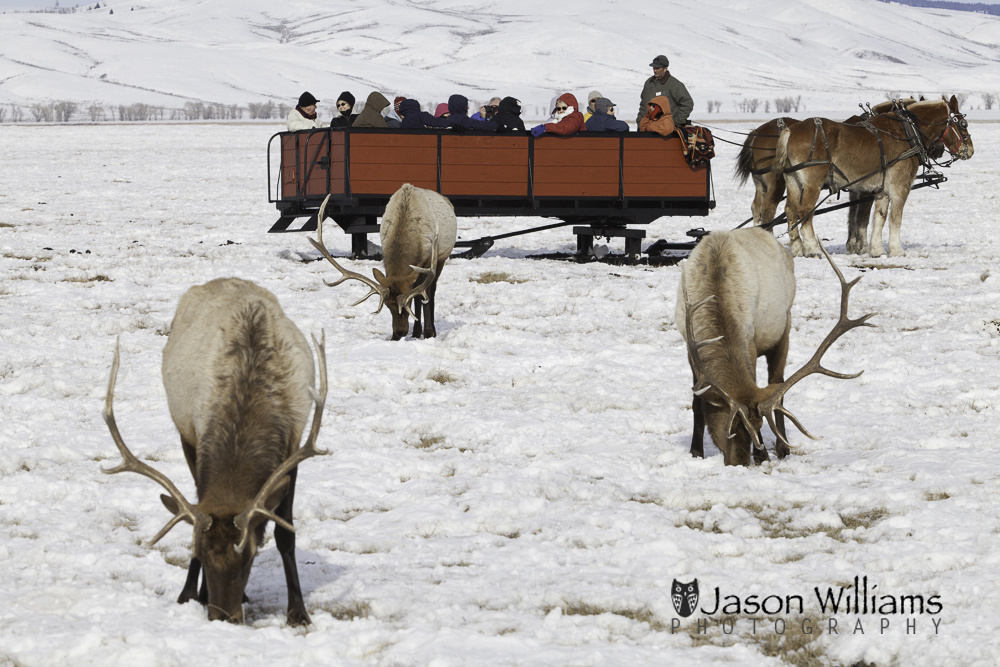 And so the day went with countless encounters with coyotes, eagles, otters and all of the hoofed animals. We traveled by suburban and horse drawn sleigh, visited the National Museum of Wildlife Art (which is hosting an amazing display of western photography from the National Geographic archives in an exhibition titled Great Photographs of the American West) and even had time for another coffee. I can't complain about my job. Each day out just adds to a guide's base of knowledge and skill. Tens of thousands of hours in the field observing wildlife and teaching our clients about the area's history, ecology and geology combined with self study and the foundation of a geography degree makes for a good guide. The passion to share that knowledge and the fear of a 9-5 job and an hour commute on an interstate makes for a great guide! I don't want to say I'm great at this by I am definitely scared of the 9-5 grind.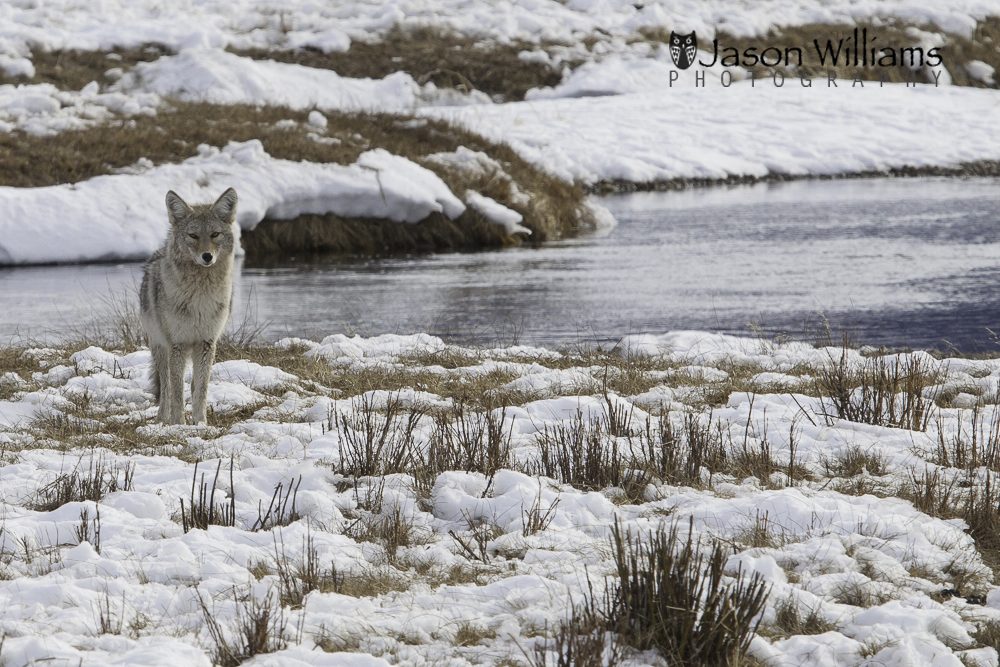 Writing and photography provided by Jason Williams, the founder and CEO of Jackson Hole Wildlife Safaris and owner of Jason Williams Photography. See more of his work at www.JasonWilliamsPhoto.com.