Winter melts away as spring takes the stage, and with summer hot on its heels we begin to plan for some outdoor adventures! What better time to visit our national parks? Summer in Yellowstone has it all: beautiful weather, picnics by a riverside, majestic mountains, vast lakes, roaring waterfalls, and peaceful valleys. Not to mention the abundant wildlife and unique geothermal features which make Yellowstone famous in several ways from grizzly bears to Old Faithful.
Opening for Summer
Most of Yellowstone's roads and entrances are closed during the winter season with some remaining open for oversnow travel by snowmobile or snowcoach. Everything closes throughout March for road clearing before reopening for the summer season. The South Entrance typically opens on the second Friday of May, which would be May 12th in 2023. This doesn't mean the whole park is open! Certain roads, like Dunraven Pass, open about two weeks later due to road conditions, so you'll need to plan alternative routes.
Spring in Yellowstone
The early months of May and June are a wonderful time to visit Yellowstone. Typically, crowds are lighter as many schools are still in session and many families aren't traveling yet. The weather can be unpredictable. You can be basking in warm, sunny weather, or you can be navigating snowy conditions. Be sure to pack for both! Layers are key in Yellowstone, particularly because mornings and evenings can see significantly different temperatures than the afternoons. We've seen 40 degree changes from the early start of our tours to midday! Puffy jackets and vests make great layers, and a spare fleece is never a bad idea. The last thing you want is to have an incredible wildlife encounter, but you're too cold to enjoy it!
These months have some amazing wildlife opportunities. This is a great time to keep a sharp eye out for bears. Yellowstone has both black bears and grizzlies, and they are all hungry after a long winter hibernation. They'll start in lower elevations foraging for grasses and other vegetation like dandelions and clover, and they're also digging for caches of seeds buried by pocket gophers. June is when elk start to have their calves. When elk calves are born, they are almost completely scentless and their instinct is to lie down in tall grasses and bushes, staying completely still. Their defense is to try to be completely invisible. The mother stays nearby but can leave their calves for hours at a time while they graze, returning regularly to nurse. Leaving the newborn protects the calves as they can lure predators away from them if they need to run from one, rather than the calf needing to keep up. However, bears know about this tactic! They rely on their incredible sense of smell for almost everything they do, but they know they cannot smell these newborns. Instead, they strategically comb through tall grasses and bushes looking for hiding calves. These behaviors make both elk and bears more visible to us at this time of the season, and can be a thrill to watch if you come across it!
Moose are also having their calves at this time, but their newborns don't hide like the elk do. They stick right next to their mothers. This is because moose are ferocious defenders and they are more likely to fight back rather than run away if attacked when they have a calf. If you spot a female moose in June, chances are you could see a newborn with her! Bison are calving too, and their newborns are very easy to spot. They are a rusty orange color that sticks out amongst the herd, and are affectionately nicknamed "red dogs". Herds of bison will have several red dogs with them, they'll be seen nursing or playing with each other, or taking a long nap in the sun.
Taking a drive around the park will give you the opportunity to spot some of these amazing animals, but booking a tour with Jackson Hole Wildlife Safaris will allow a local guide with in-depth knowledge of the wildlife to actively locate them. Guides spend so much time in the park and know certain animals' habits, as well as the latest activity. This is particularly helpful if you have enough time in the area to book a multi-day tour with us. Yellowstone is a vast 2.2 million acre park that can take several days to see everything you want to. There are so many incredible features to visit that covering these sights and looking for wildlife is a big undertaking.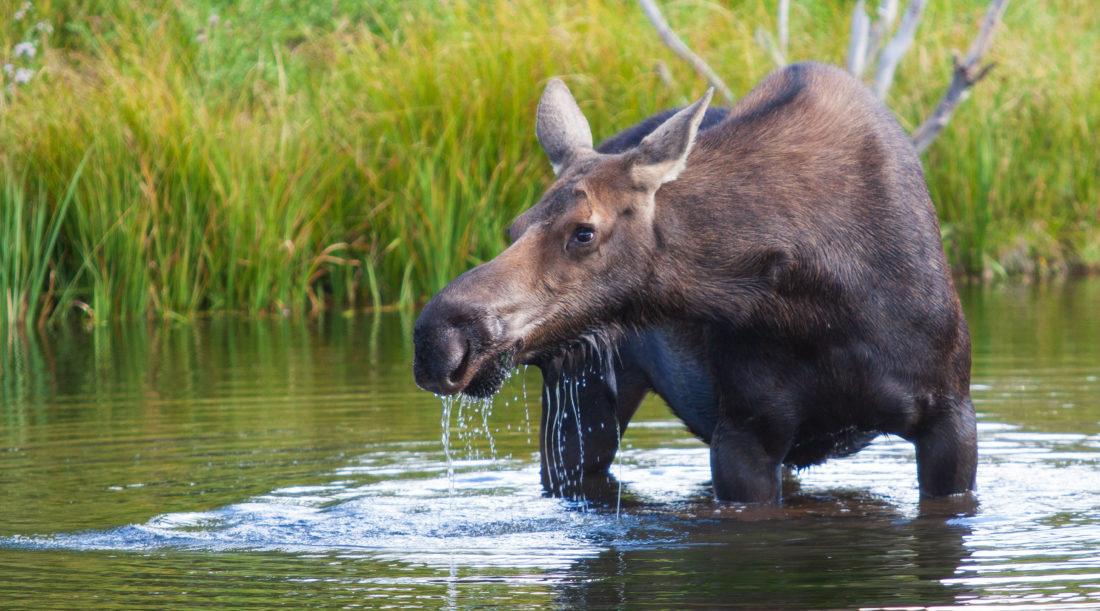 Yellowstone Tours
On the 2-day Yellowstone safari, you will visit all of the major attractions: Old Faithful, Grand Prismatic, Mammoth Hot Springs, the Grand Canyon of Yellowstone and several waterfalls, but you will also have time to search for wildlife. You will spend time in prime grizzly and wolf habitats in both Grand Teton and Yellowstone. Your friendly and passionate guide will provide you with binoculars and ample information on the wildlife of the area, as well as lessons on bear safety and wildlife etiquette. To maximize your wildlife viewing opportunities, book a 3-Day Yellowstone Safari. You will see all of the highlights of the park at a more leisurely pace and the more time spent in prime habitats, the higher your chances of encounters are!
Yellowstone tours are truly a fantastic way to see the park. Our small groups ensure you receive personal attention and tours are customizable to suit your needs and wants. If you are limited on time for your visit, our Best of Yellowstone is a wonderful day-long tour. You will begin and end at your lodging in Jackson Hole and you will see some of the best highlights of the park along the southern loop. While this tour may not spend as much time actively looking for wildlife, there is still plenty that you may see along the way as you also go through Grand Teton. You'll also travel through the beautiful Hayden Valley which is bison, bear, and wolf territory. Elk, bald eagles, and coyotes are also present in the valley; traveling through an ecosystem with such biodiversity offers endless possibilities!
While we accommodate last-minute bookings when we can, Yellowstone is an incredibly popular destination with visitation growing every year. Lodging and tours can get booked out early, so be sure to plan ahead and book your lodging and your preferred days for tours well in advance. We look forward to hearing from you and planning our adventure to Yellowstone!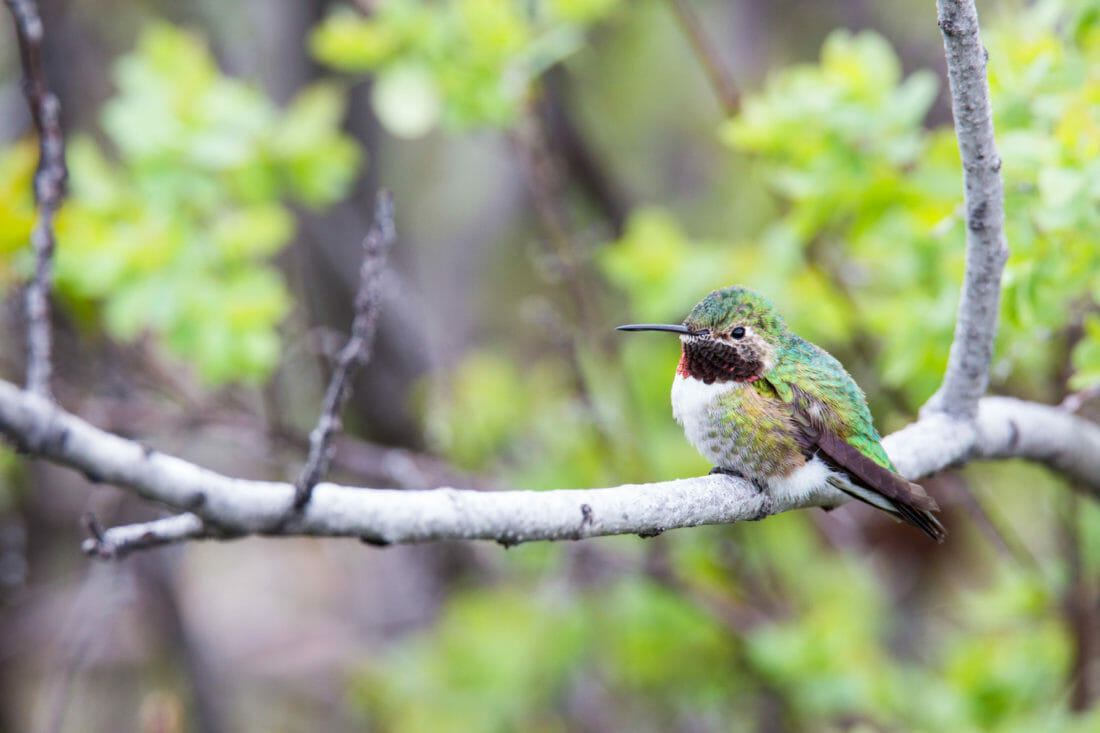 Explore the National Park
Jackson Hole Tours