Both of our 2017 Polar Bear Photography Expeditions were a great success! During our first trip we had a wide range of conditions starting with really mild on our first day in Churchill. The ponds were completely ice free and we were definitely concerned that bear season would be off to a slow start because of it. Polar Bears are especially sensitive to warm weather and won't move a whole lot when it is warm. We dedicated our first day to getting oriented and taking advantage of the mild weather to explore the landscape and focus on photographing the scenery.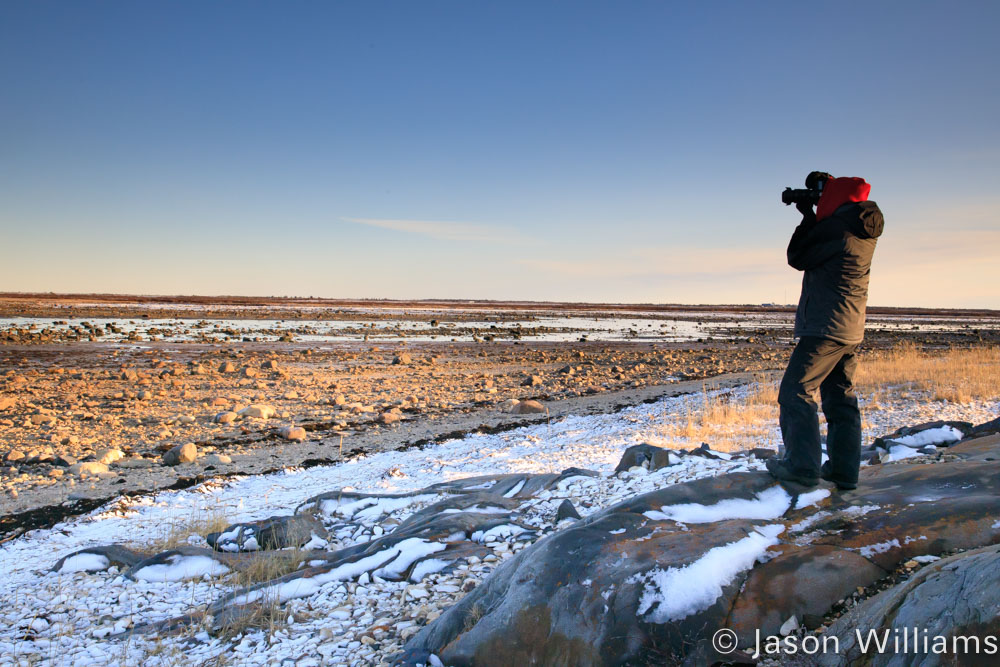 Our second day went from warm and calm to extremely windy, again making wildlife photography challenging as even the birds were laying low. We did manage to find our first bear of the trip but again they are laying low and trying to avoid the brutal wind off the Hudson Bay.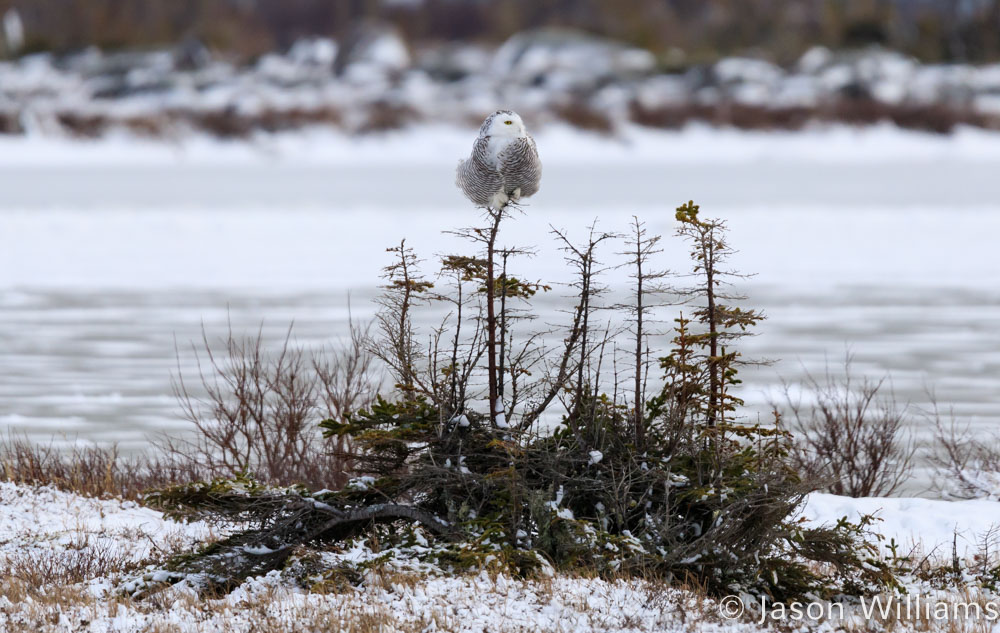 Day 3 saw the wind die down and the temperature start to drop to a more normal fall level where wildlife start to get excited by the chill in the air. The ponds froze overnight making the landscape look more arctic and allowing animals to more easily move over the water instead of having to move around each pond. Tracks began to appear and to our amazement polar bear tracks were spotted on places that had been water only a day or two before. We knew the cold weather was going to help and sure enough we started spotting everything. We observed snowy owls, hawks and red fox hunting the open meadows and polar bears beginning to move to the coast and even wolf tracks from the resident pack of grey wolves.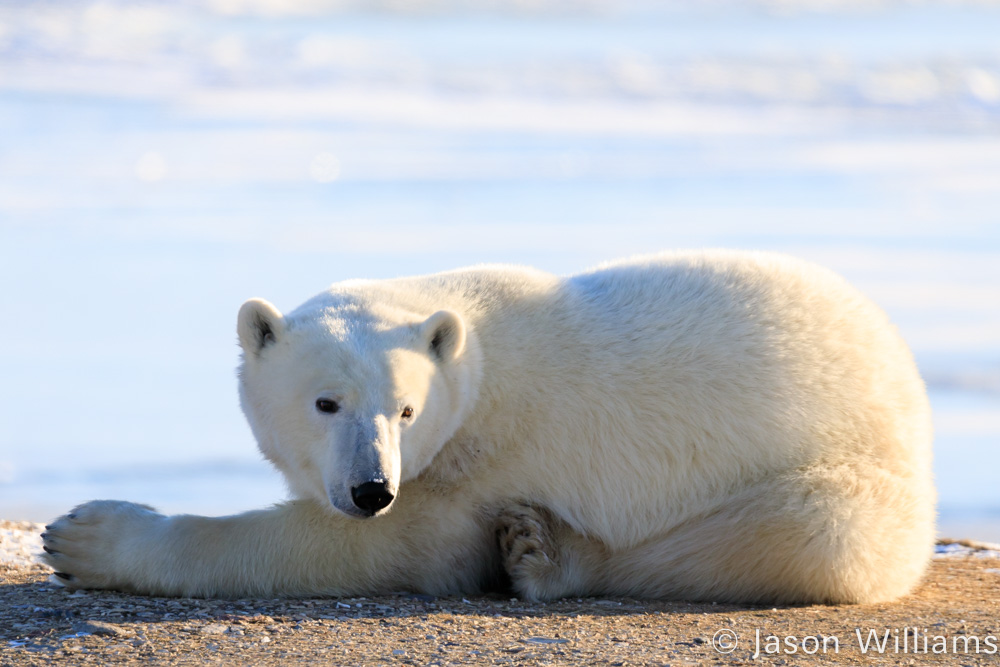 Day 4 and 5 only got better with a variety of great photo opportunities keeping us busy from sunrise to sunset each day! We even had an opportunity to photograph the wildlife managers capturing a polar bear that had moved too close to town. We got into position and were able to photograph them flying a very large boar to the 'polar bear jail' or holding facility where they would keep him until the ice formed up in hopes of avoiding conflict with residents.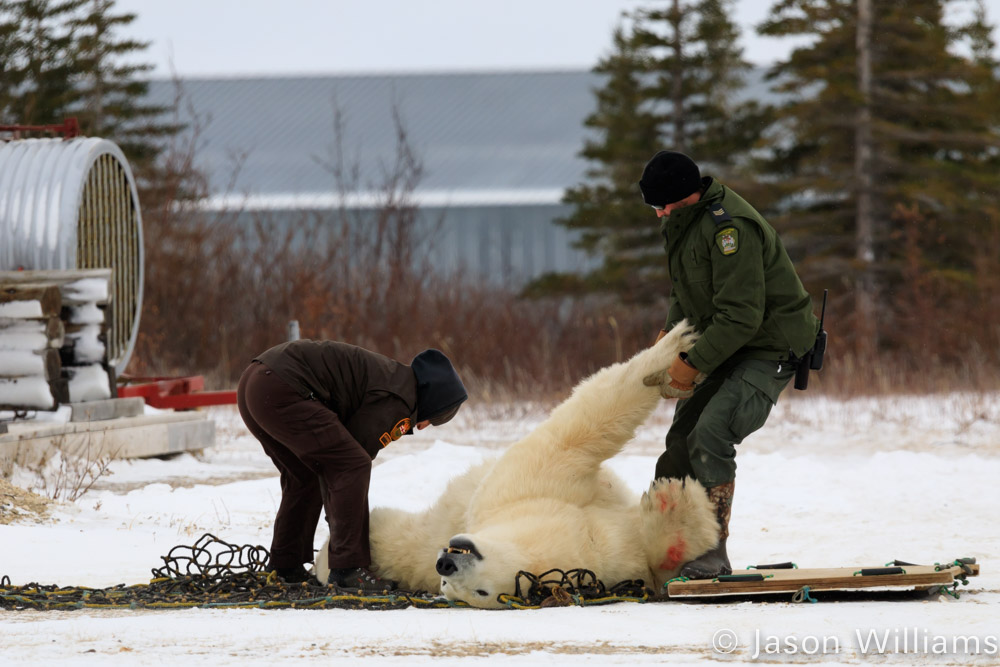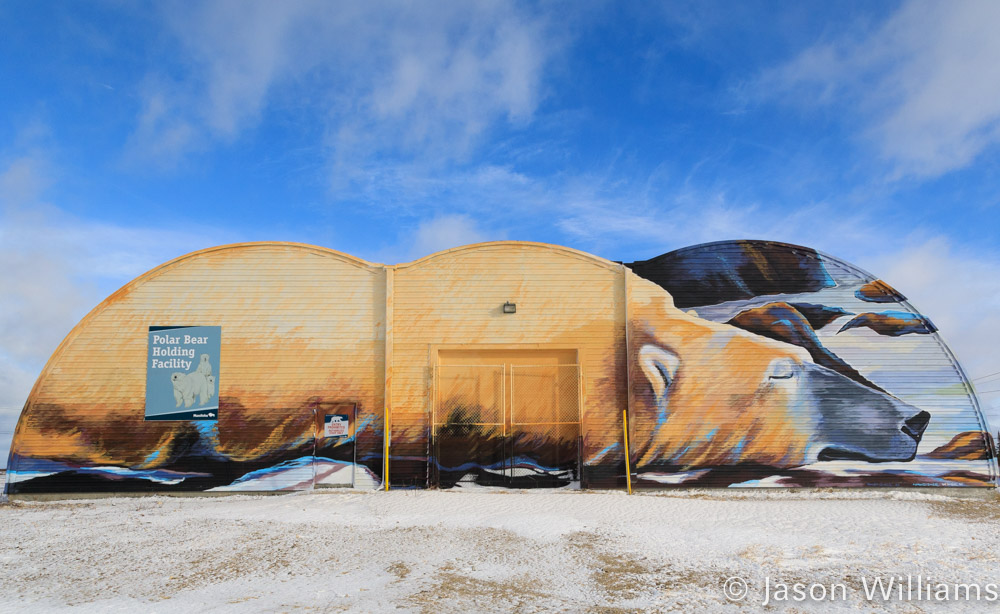 Our last day was a full day in the field before we enjoyed our final dinner together at the Churchill Northern Studies Center before transferring to the small airport for our flight back to Winnipeg. Carrie and I said goodbye to the group on Saturday morning and set off to buy supplies for our friends at the study center. With the rail service down due to damaged tracks, shipping things to Churchill has become very expensive. Since we left most of our gear at the center we had a large luggage allowance that we could use. We bought a variety of things but I think the funniest was a pumpkin for the staff to carve a Jack-O-Lantern!
As we flew into Churchill on the following Monday we were shocked to see slush forming along the coastline of the Hudson Bay. While it had gotten colder during the past week it was still pretty mild. It has to be pretty darn cold to freeze the churning sea water in the Hudson Bay. We found that out pretty quick as we disembarked the airplane onto the windy, ice covered tarmac. It was definitely cold!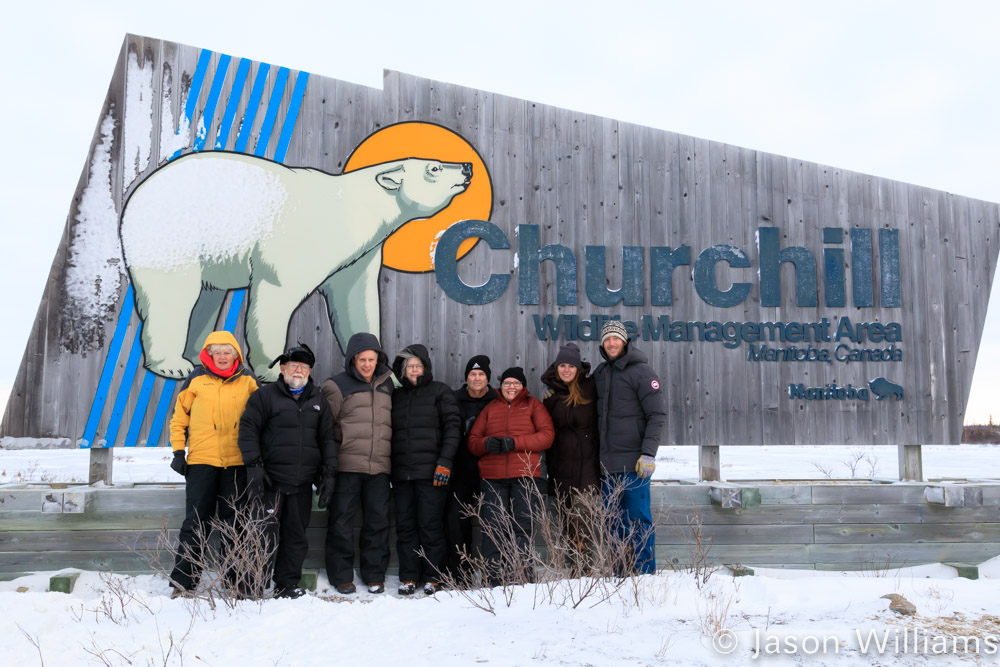 We gathered our gear and loaded on our shuttle to head to the center. Our driver filled us in on the action over the weekend and the colder weather definitely had things moving around. He mentioned that there was a sow with cubs about halfway to the center which we were lucky enough to see. He even made fun of us for not having our cameras ready for the drive to the center……amateur mistake to be sure!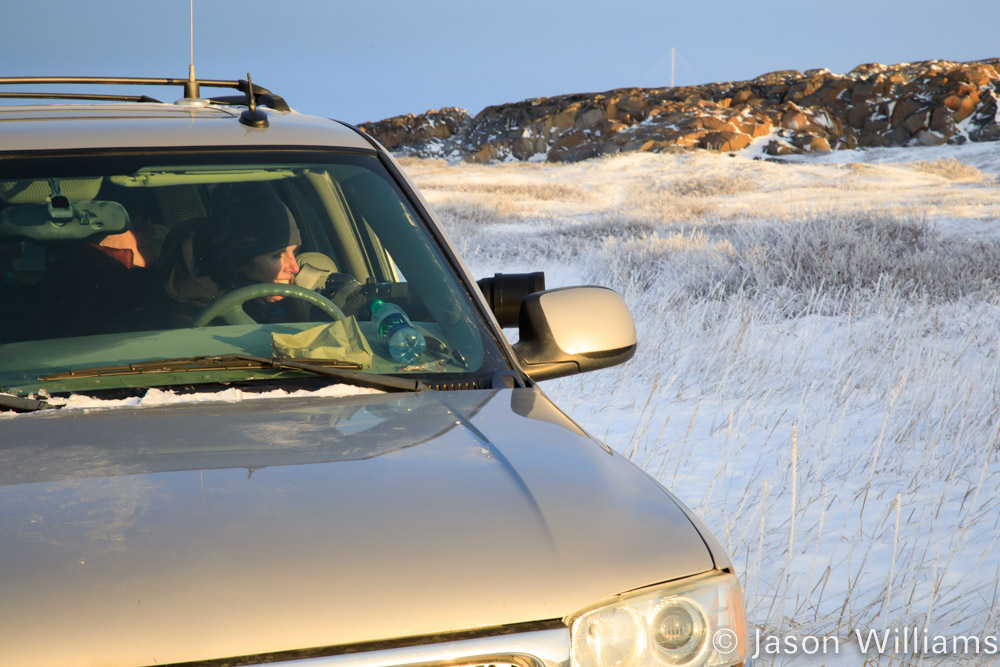 After lunch we we headed out to the field to get a sense of what was happening and show everyone around. There had been some snowfall while we were gone making tracking easier which allowed us to focus in on certain areas. With our first polar bear sighting out of the way we quickly relaxed into searching for wildlife, taking photos and getting to know each other.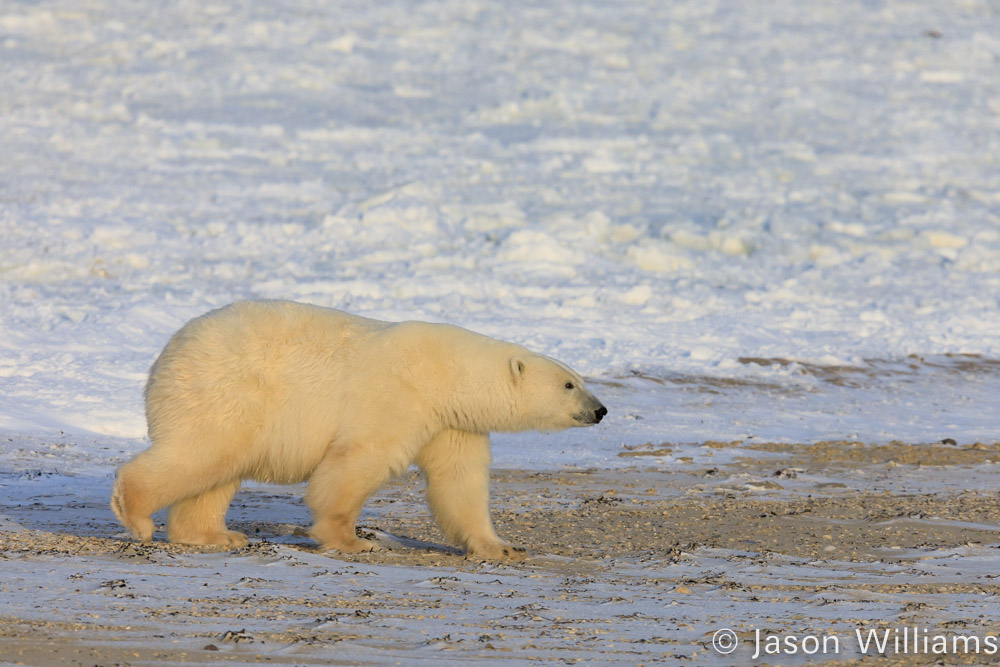 The entirety of our second trip was cold and windy most of the time. There was definitely a more arctic look and feel to the place. The bitterly cold, humid air coming off the bay is brutal and makes being outside the car very long painful – but to a polar bear this is paradise. More bears showed up each day and began moving through the area or settling in to any area unoccupied by other bears to wait for the ice to freeze up.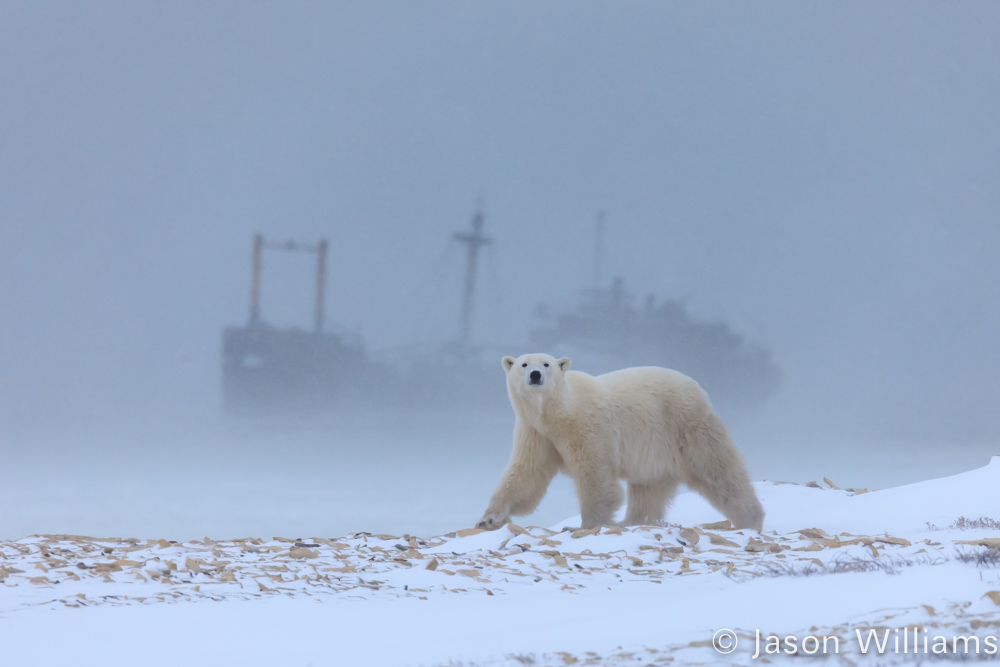 In past years we saw some slush forming but we had never been in Churchill when it actually froze. It happened so fast that even the long term residents were expressing shock. There was even some fear that the bear season would end early as the bears will move onto the ice as soon as it's possible. As the ice formed we watched the bears move out there and walk the edge of the ice instead of walking on land.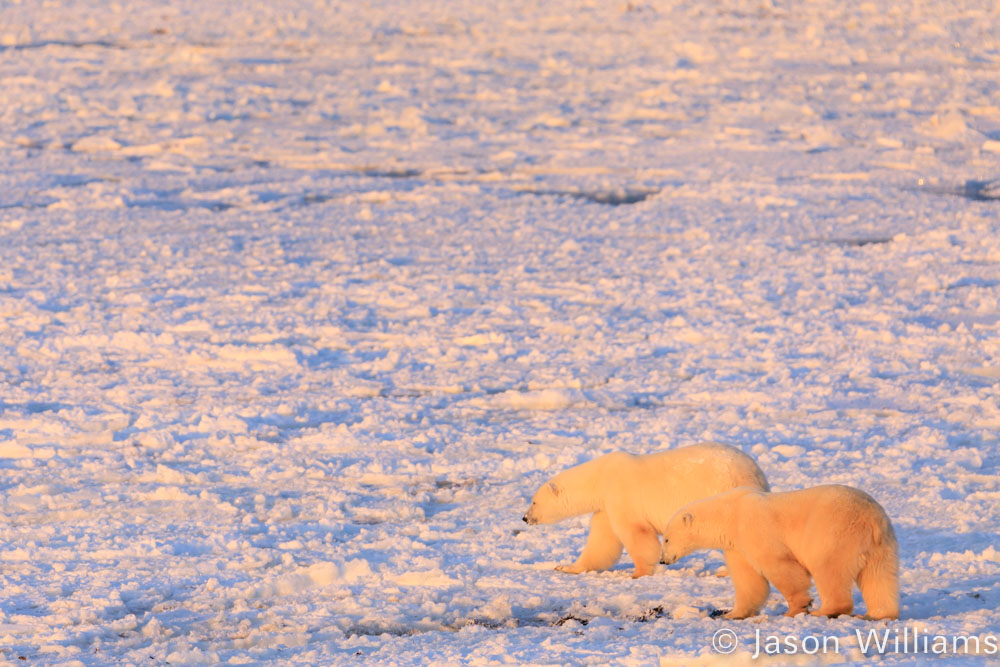 Our last day ended with an amazing photo shoot where a little skill and lot of luck put us in the perfect place to see two bears begin to play right as the sun came out. The light was perfect which is not a common occurrence on the grey fall days along the coast. The young boars put on quite a show and really got everyone excited. It was a great end to our best Polar Bear Expedition yet!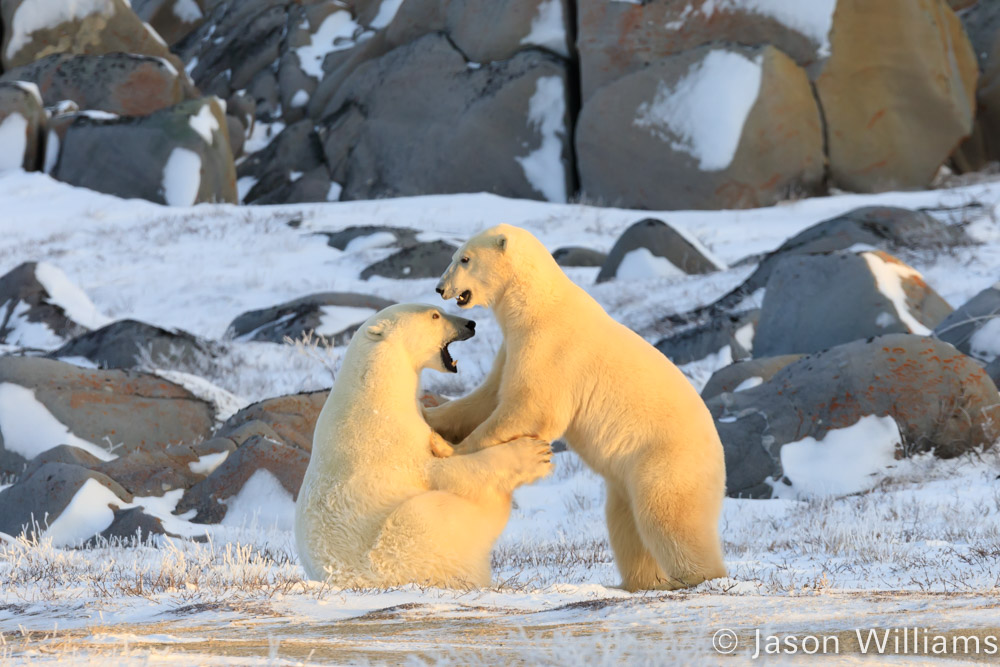 For 2018 we are adding one more week to our expedition calendar and starting a week later. We are only bringing 6 guests per trip so sign up early if you are interested as we sell this trip out every year! We hope you can join us to see these wonderful animals and the wonderful people of Churchill, Manitoba!