Birds, Bison, and Bears with National Geographic
Grand Teton National Park
Spring, especially the month of May, is one of the best times to see grizzly bears in Grand Teton National Park. Photographers come from all over the world this time of year as bears emerge from hibernation…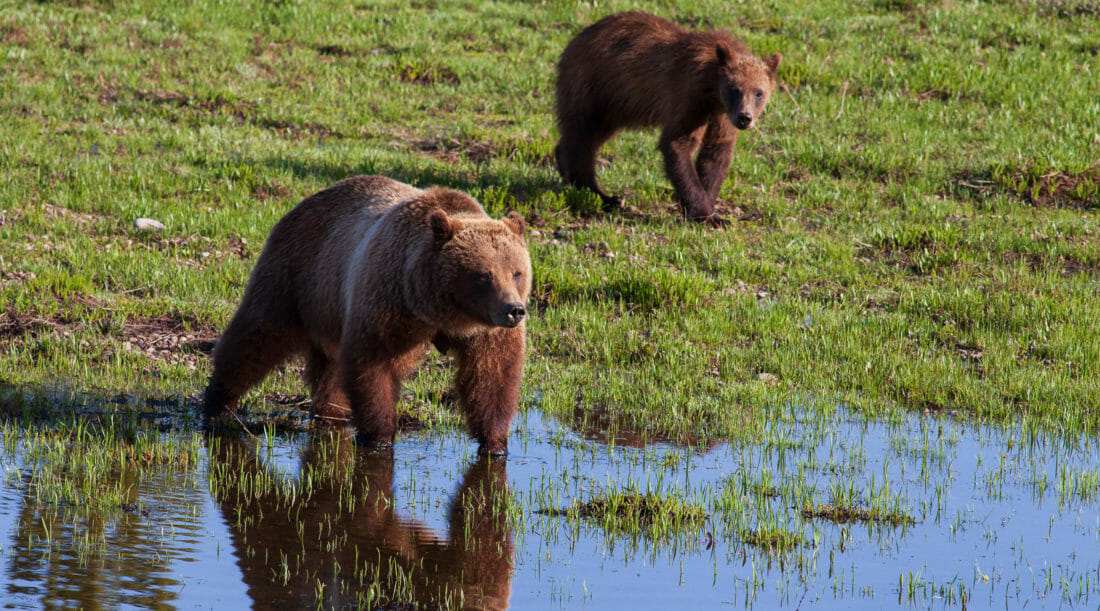 How to See Wildlife
in
Jackson Hole
From Grand Teton National Park to Yellowstone National Park and other public lands across the US, National Geographic knows some of the best places to see unique wildlife across the United States. This past Earth Day, the publication highlighted the arrival of spring with recommendations for the best driving safaris from Florida to Wyoming.
Jason Williams, the owner of Jackson Hole Wildlife Safaris, was able to share his experiences with wildlife from his Grand Teton Tours.
For well over a century, The National Geographic Society has pursued its mission "to increase and diffuse geographic knowledge while promoting the conservation of the world's cultural, historical, and natural resources." Today, National Geographic continues to promote one-of-a-kind, sustainable, and safe ways for people to observe the diverse wildlife around the globe. 
Located in Wyoming, Grand Teton National Park is one of the best places to see grizzly bears and other wildlife from the comfort of your car, either on your own, or with a professional guide. For more information on National Geographic's list of the best places to see birds, bison, and bears in the U.S., read the complete article on the website.