Winter in Jackson Hole is a season of surprises, silence, and stunning beauty. The park is considered most popular in the summer, but the crisp winter air and the backdrop of snowy white transforms the landscape into something special in the colder months—and you have to be here to experience it. Exploring the National Elk Refuge remains at the top of our list as one of our favorite activities to do in the winter in Jackson Hole!
This refuge protects critically important habitats for numerous iconic species including elk, bison, wolves, trumpeter swans, bald eagles, bighorn sheep, and cutthroat trout. Surrounded by the peaks of the Teton and Gros Ventre Mountain Ranges, this refuge is made up of over 24,700 acres of grasslands, wetlands, and forests. The U.S. Fish and Wildlife Service is committed to conserving this land and the habitats within it for the people of today and future generations to enjoy, making it an ideal location for both wildlife watching and educational efforts.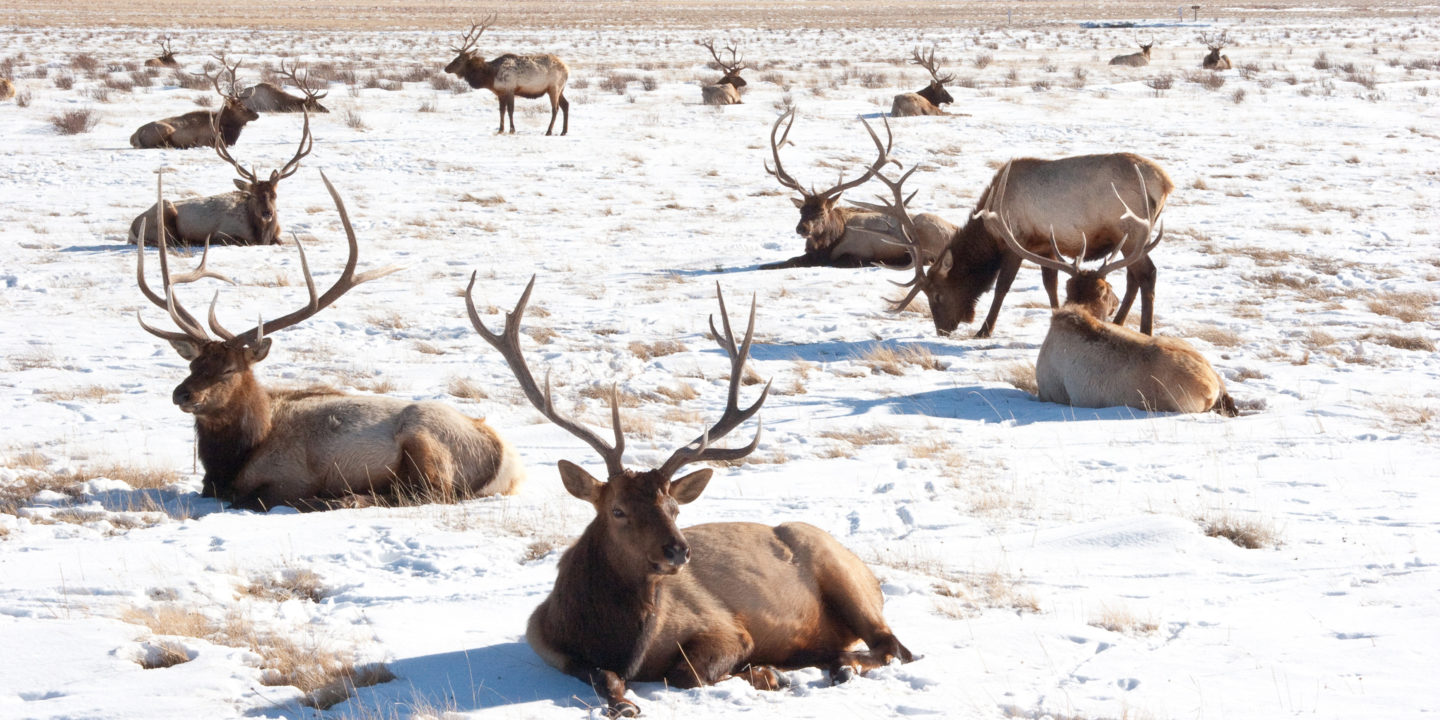 On the National Elk Refuge, elk are typically visible from mid-December through early April, although they can migrate down as early as November depending on snowfall. The herds come in from Grand Teton National Park, the Gros Ventre Wilderness, and even as far as Yellowstone National Park. The incredible migration and mass congregation of these elk (up to 11,000 individuals!) make touring this area one of our favorite winter activities. By embarking on our Best Jackson Hole Winter Wildlife Tour or Jackson Hole Half Day Winter Wildlife Tour, you'll have the opportunity to experience Grand Teton National Park and the National Elk Refuge up close. Taking a horse-pulled sleigh ride puts you right in the middle of the action amongst the herds for some otherwise impossible intimate viewing opportunities. The elk don't get spooked by the horses, so you get some time to experience being close to them without much influence on their wild behaviors. Our experienced nature guides will share their knowledge about the land and species as you explore, as well as their passions and connections to the wildlife.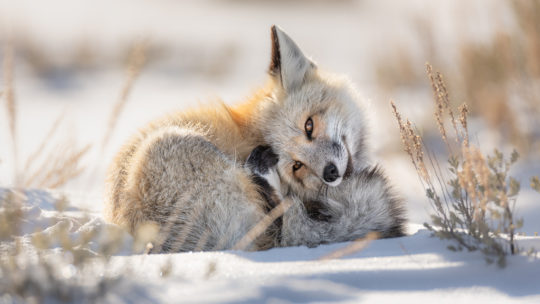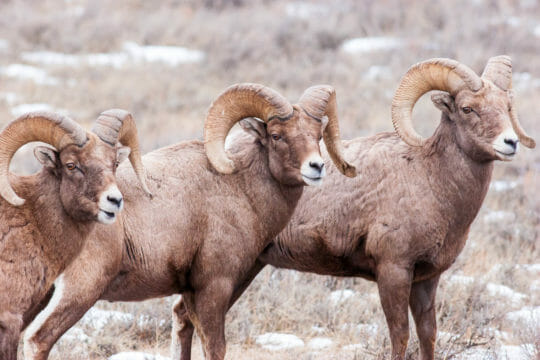 In addition to elk, you may spot coyotes on the prowl for rodents, perhaps a red fox, and on very fortunate days you may be able to spot a wolf! Bears are not present during this time as they are hibernating, but predators of all different sizes can travel through these habitats from the regal gray wolf to the small but tenacious ermine weasel. Bald eagles and sometimes golden eagles are present on the landscape. Exploring the eastern side of the refuge on buttes that are more sheltered from snowy conditions will reward you with opportunities to watch bighorn sheep perform their rutting (breeding season) rituals. Hearing the crack of perfectly aligned horns from dueling rams echo through the arctic air adds to the thrill of the adventure.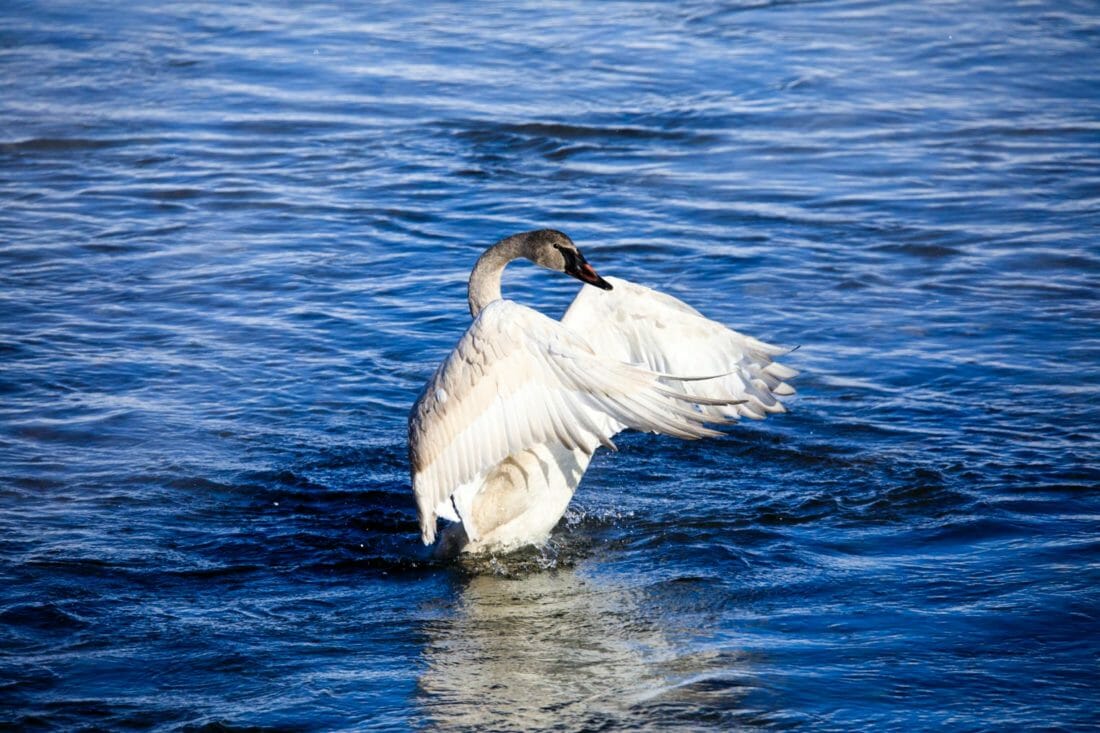 Explore With Jackson Hole Wildlife Safaris
Because all of our tours are customizable, we are able to adapt your itinerary to ensure you visit the best locations for a chance to see the species that you are most passionate about. With top of the line optics, we will get you the best view possible during sightings with the use of individual binoculars, and a spotting scope to get an impressive look. At Jackson Hole Wildlife Safaris, we are in the business of helping you fall in love with nature again and create memories that will last a lifetime. Our experienced guides will work hard to bring you the most authentic and enjoyable visit to Jackson Hole; come experience the wild unknown with us this winter!
Explore the National Park
Winter Tours