As the weather turns colder and the snow starts coming into the Grand Teton, and Jackson Hole valleys, animals and humans alike know that winter is imminent. Some, like the pronghorn, leave the valley altogether, going on their 100-150 mile journey southward. Some, like the Uinta ground squirrel, went to sleep back in August and are just dozing through the winter until their little tunnels are no longer covered in snow. Others come from higher elevations down into Jackson Hole to tough out the cold and snow in the valley. With Jackson Hole Wildlife Safaris' winter Grand Teton wildlife safari options, you can see these creatures – sometimes right outside town!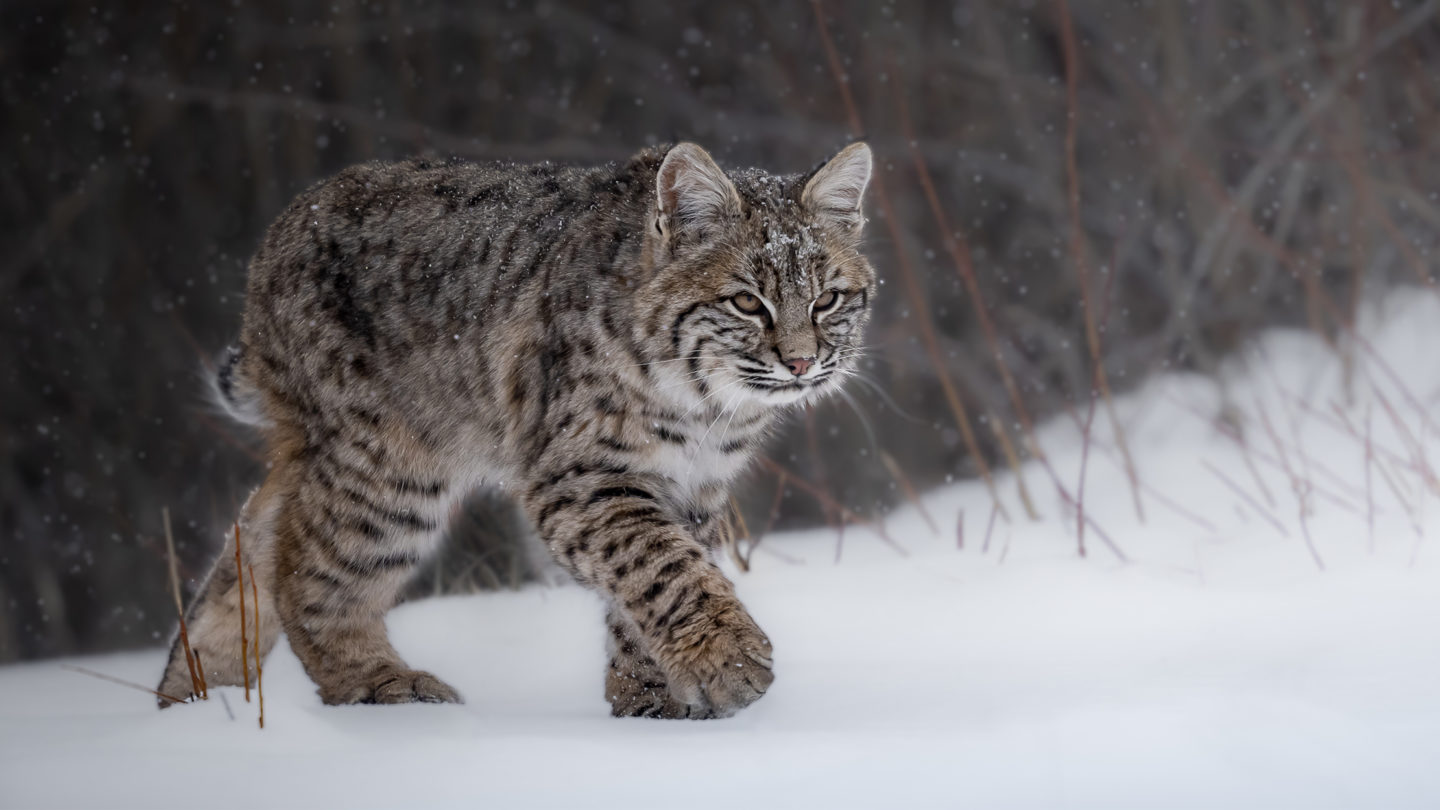 One of the most famous of these creatures is the elk! The Jackson Herd, which spends the summers in higher elevations throughout Grand Teton National Park and Bridger-Teton National Forests, comes to winter at the National Elk Refuge. Although Jackson's winter is not easy, the lower elevations make it easier for the 5,000-8,000 elk who call the refuge home to get to grasses under the snow. They have grown in a thick winter coat to help them survive the cold temperatures (where we can get down to -60°F). This coat has hollow hairs which trap body heat and act like a down coat. You can see the elk, with bulls still carrying their antlers, through one of Jackson Hole Wildlife Safaris' many winter tours! Both our Half-Day Wildlife and our Best of Jackson Hole tours begin at the refuge, where elk spotting is guaranteed. Suppose you happen to be more photogenically inclined. We also have the Grand Teton Half Day and Grand Teton Photography Experiences to ensure you get that perfect and quintessential shot.
A haunting but beautiful sound echoes across the refuge, revealing that the elk were followed to their wintering ground by another – the gray wolf. Winter is one of the best times of year to see these elusive and skittish creatures in the wild, and the refuge is one of these potential places. Even on the refuge, you will probably need our Vortex scopes or Bushnell binoculars to see them out there. Elk make up about 70% of a wolf's winter diet in the Grand Teton area and where better to be than the National Elk Refuge. Wolves are social animals who hunt in family groups known as packs to bring down animals far bigger and faster than they are. When not hunting elk, the other reason wolves are more likely to be seen is that February is their mating season – which means these wolves are restless! The best way to see these fascinating animals is through guided Grand Teton wildlife tours, like our Half-Day Wildlife and Best of Jackson Hole tours, where we'll have you at the refuge at dawn or in Grand Teton at dusk when these animals are most active.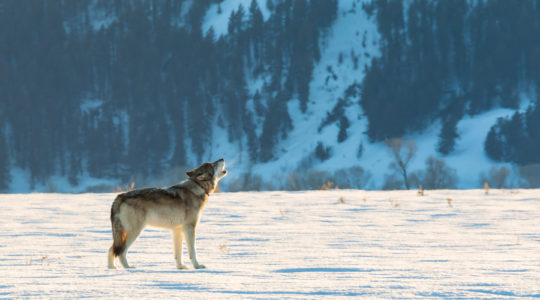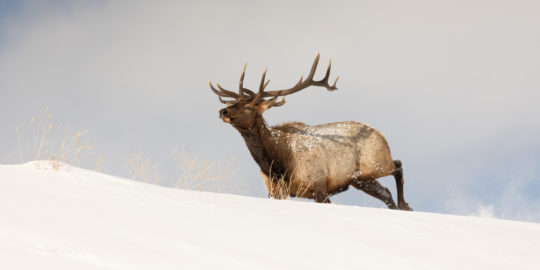 Miller Butte sticks out among the flatlands on the southwest side of the refuge. As we're driving along on a winter wildlife safari, you might look through the window and see our last character – the bighorn sheep. While they stay on Miller Butte or across the way, they come down in elevation from the Gros Ventre wilderness. Don't be surprised if they come right up to the van or decide to spend their time up on the cliffs, where we can observe them through our scopes and autofocus binoculars. They like these higher places as it allows them to feed on bunchgrasses and shrubs while giving them a vantage point to see predators. There is also potential to see the rams spar by slamming their horns against each other as their mating season ends in December. Don't worry; their heads are specially designed to take the impact. And, of course, they also have to stay warm, which is done similarly to elk as they have a pelt covered in hallowed hairs! Our Half-Day Wildlife or Best of Jackson Hole tours will get you incredible sights of these magnificent animals by going into the back of the refuge to see these mountain climbers do what they do best. And, if you want that picture of the rams slamming against each other, come on the Grand Teton Half Day or Grand Teton Photography experiences!
Now, of course, to go on any of these wildlife tours with these knowledgeable guides, you need to get to Jackson in the first place and prepare so that it will be a fun experience for all – despite or because of the cold. The best method to get to Jackson safely is to fly to Jackson Hole Airport however you can. And I can promise that the layovers that may be a part of the trip will be worth it when you see the snow-covered Tetons through your window as you fly in. As for staying warm, you will want to pack layers. Don't bring one warm jacket and expect that to be enough. We want to have fun, not frostbite! Bring thermal underwear, lined jeans, sweatshirts, jackets, hats, gloves – anything you have that you can adequately layer so that if we're out there looking at the elk on the refuge or a moose hanging around the Snake River, you aren't so cold that the happiness of the moment is overlapped by shivering bodies and numb fingers.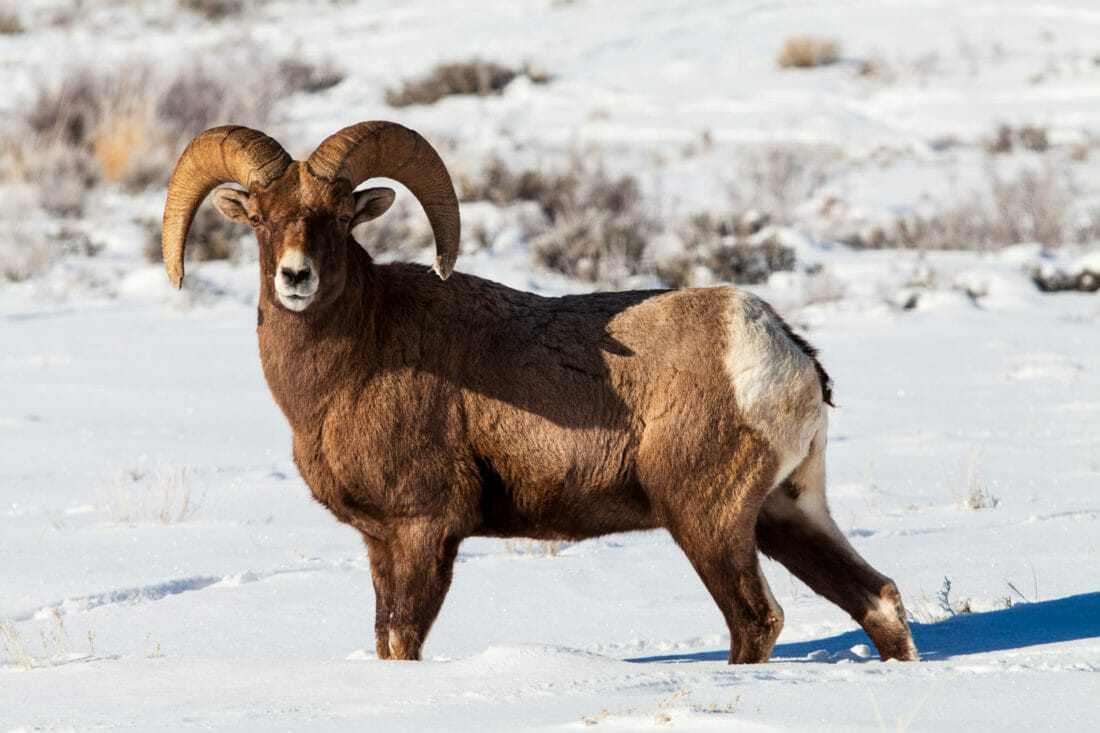 Jackson Hole's winter is a busy season – and I'm not talking about skiing! The wildlife is packed into our valley to survive the snow and the cold in whatever way they can, the way they evolved. So, whether you want to take a Grand Teton tour, see the rugged Tetons themselves, all dressed in white, see thousands of elk, try your chances at finding wolves, or watch a pair of rams duke it out on a cliffside, Jackson Hole Wildlife Safaris has a winter wildlife tour and experienced guide for you! Come ready for a day full of learning, fantastic sights, and fun!
Explore the National Park
Grand Teton Tours