Approximately 11,000 years ago the first forms of humanity touched the post-glacial valley of what would one day become Grand Teton National Park. These Paleo-Indians arrived in a thriving ecological community of plants and animals, in which they found seasonal stability.  This was just the beginning of the rich anthropological history that eventually founded what is today dubbed Jackson Hole, which on the scale of geological time has been so very brief.
History of Grand Teton National Park
Geological History
The Teton Mountain Range is made up of some of the oldest rocks in North America, yet it is one of the youngest mountain ranges on the continent.  The gneiss and schist bedrock of the Tetons may well exceed 2 billion years of age, while granite crowns that ancient stone and has allowed those iconic peaks to form. The past million years a variety of natural sources such as earthquakes, erosion and glaciers have worked together to create this grand mountain range.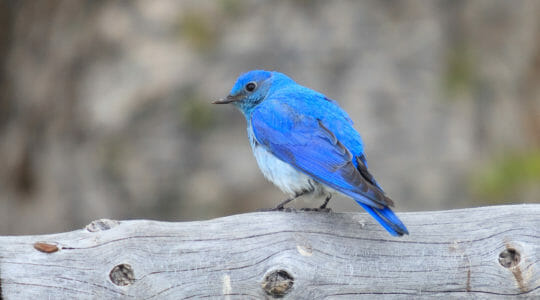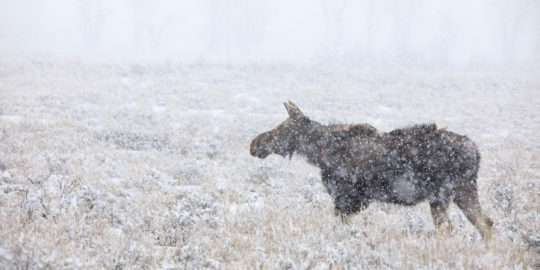 Cultural History 
The Shoshone, Bannock, Blackfoot, Crow, Flathead, Gros Ventre, and Nez Perce were the primary tribes utilizing the Teton area when Europeans began to settle the land. John Colter, who was part of the famous Lewis and Clark expedition, is thought to be one of the first European explorers to visit the area. 
The valleys that surround the Teton Range first attracted fur trappers, explorers and eventually homesteaders seeking expansion and wealth. Jackson Hole was no easy region to access by horse and wagon, which is why the development of railroads throughout the west in the 1880s was integral.  Settlers began to create lives for themselves in the valley, but as access to the region was no easy task and neither was survival.  The quality of the harsh land proved crop production very challenging and the extremity of the seasons was less than ideal- especially after the agricultural depression that began shortly after the 1920's. 
Also around this time, the cowboy lifestyle began to grow in popularity. Dude ranching, as opposed to traditional cattle ranching, became more widely practiced as it was more profitable and proved to be easier. This was the very foundation for tourism in Jackson Hole, which over a hundred years later has evolved into a boisterous community supported by visitors traveling with the sole intention of witnessing a wild landscape that has been so effectively preserved.  
Grand Teton National Park was officially established as a national park by Congress in 1929. Only parts of Jackson Hole were initially protected, but as its popularity grew, so did its borders. Notable names such as Franklin D. Roosevelt and John D. Rockefeller, Jr. aided in donating and federally protecting land to be included in this area of preservation. 
In the period following World War II, more people had the means and urge to travel around the country and visit inspiring places like Grand Teton National Park. Americans sought local adventure and the park responded to this uptick in tourism by expanding its visitor services. 
Today, park visitors enjoy exploring and learning about the unique ecosystem individually or on Grand Teton national park tours. Grand Teton remains committed to protecting and preserving this beautiful land and the history that comes with it for the enjoyment and education of future generations.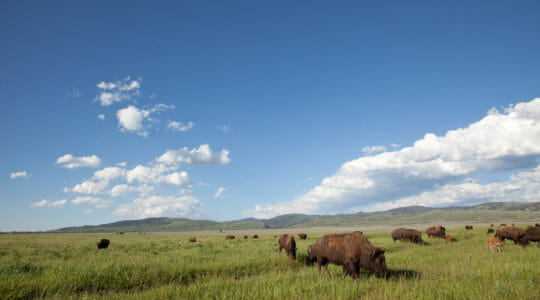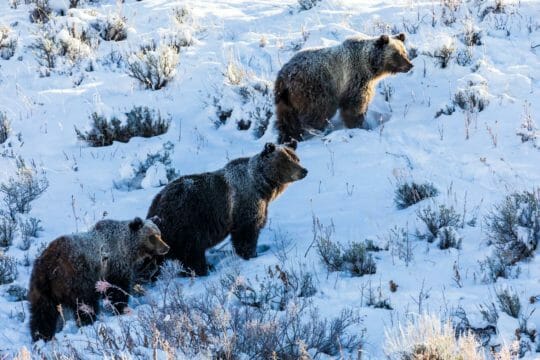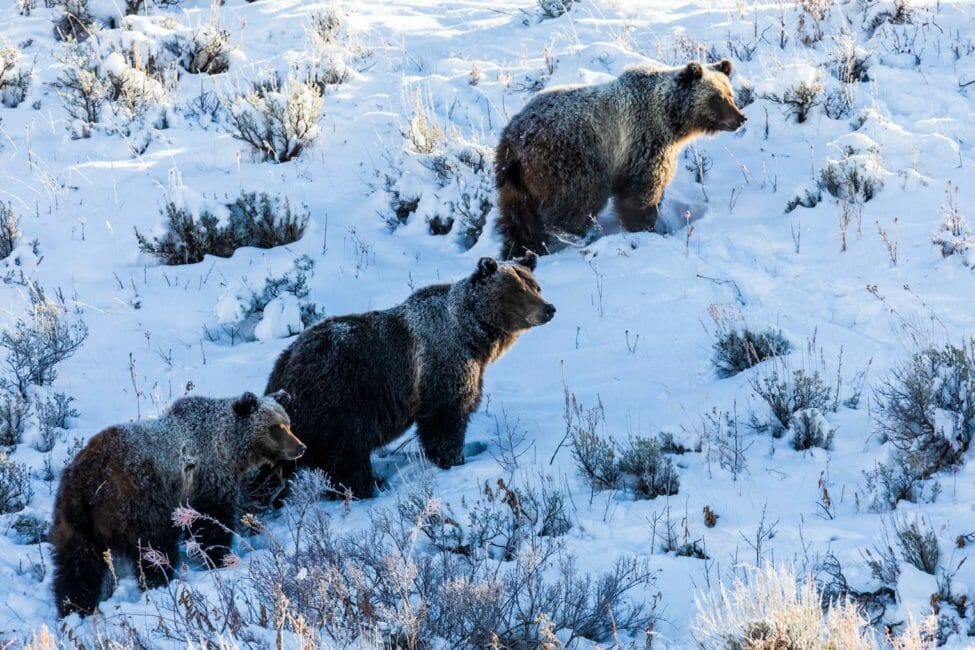 Looking to Explore This American Gem?
Grand Teton National Park Wildlife Tours are a great way to learn about the land, wildlife, and history of the area in a safe and intimate way. Led by expert guides, you're able to experience this environment to the fullest while making timeless memories along the way. Choose from half or full-day trips, or even multi-day excursions. 
Looking to watch famous Grand Teton bears in particular? With the ability to alter the tour schedule based on the individual interests of your group, you're more likely to witness and learn about what is most inspiring and intriguing for you and your family. Just make sure to check out Jackson Hole Wildlife Safaris blog posts about seasonal wildlife behavior so you know the best time of year to visit to increase your chances of finding the wildlife you want to see most!  Embarking on a Grand Teton Tour is the perfect way to immerse yourself in the grandness of this adventure. Book your tour to experience the Grand Teton magic in person this summer!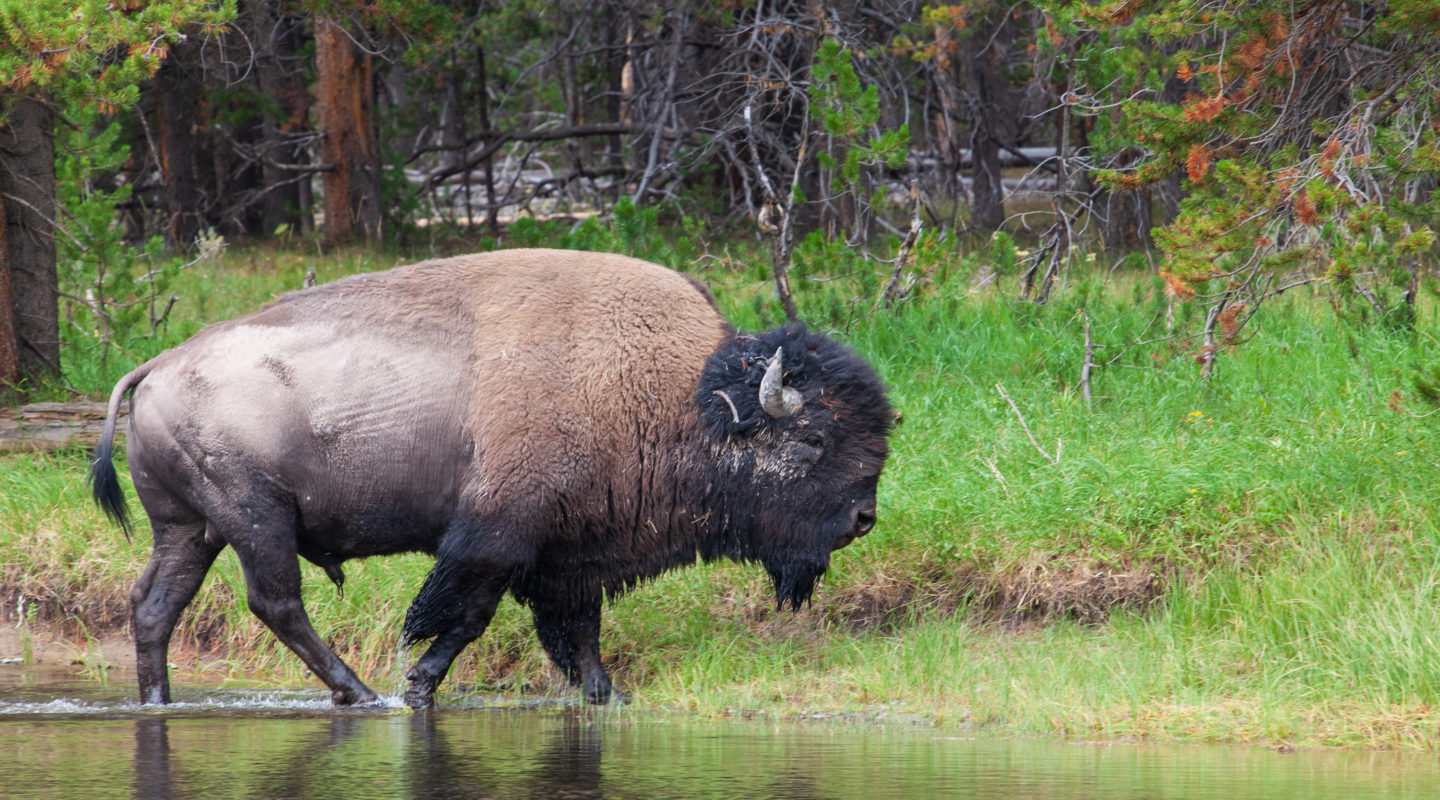 Explore the National Park
Grand Teton Tours