Winter Survival Essentials
1. Sorel Caribou Boots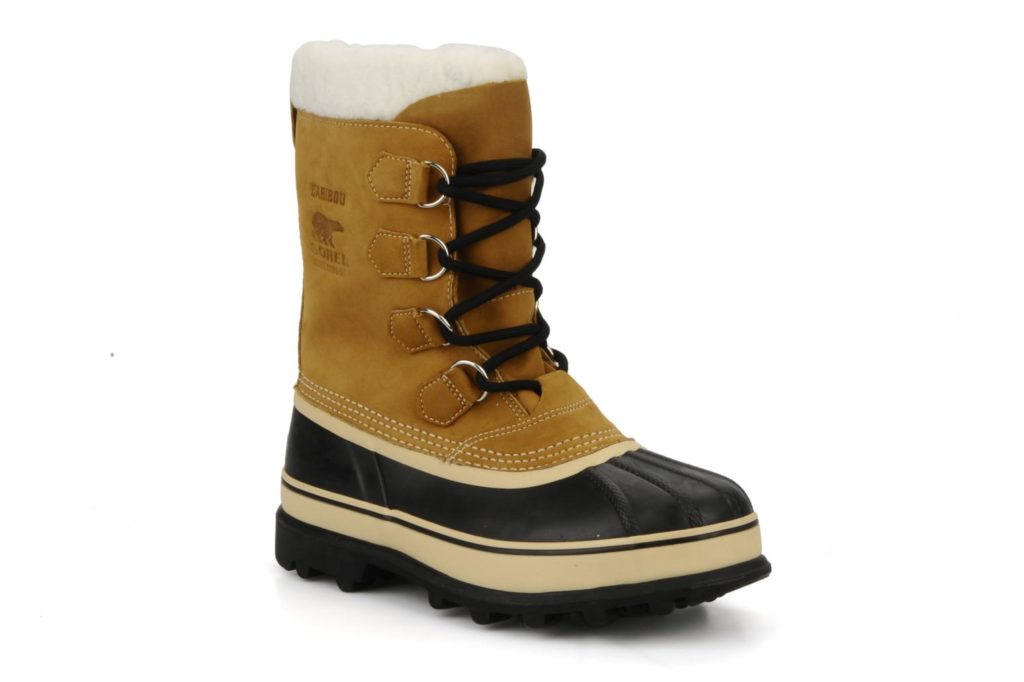 From the manufacturer – Often imitated but never equaled, the original Sorel boot features a nubuck leather upper with waterproof construction, seam-sealing and a removable ThermoPlus™ felt inner boot for warmth, comfort and protection in cold and wet winter weather. Get more info at http://www.sorel.com
My opinion – These are by far my favorite all around winter boots. They fit like slippers, last forever (I've had mine for 15 years), have great traction and are completely waterproof. These might be my most frequently used winter essentials on this list! My only complaint is that the sole is kind of thin and you can feel the cold coming through the bottom on really cold days if you are standing on a cold surface. The next item on the list fixes that problem!
Best place to buy in Jackson – The Bootlegger
2. Overland Sheepskin Insoles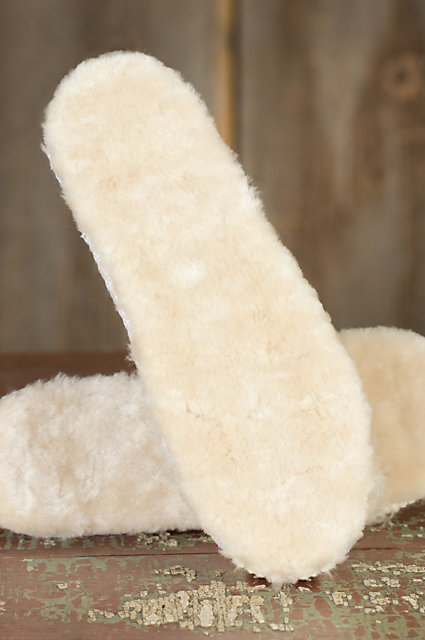 From the Manufacturer – Nothing compares to the comfort and coziness of a pair of genuine shearling insoles. Slip our 100% Merino Sheepskin Insoles into your favorite shoes or boots when you need a little extra warmth or comfort. These luxurious insoles are sure to delight you. Get more info at http://www.overland.com 
My opinion – I recently found these and they are awesome! It's like walking on a cloud and I have to agree with the manufacturer description completely. This has made my Sorels even warmer and more comfortable. Now they REALLY feel like house slippers!
Best place to buy in Jackson – Overland http://www.overland.com/stores/jacksonholewy.aspx
3. Smart Wool Ski Socks
From the Manufacturer – We make Merino wool more comfortable through innovative fabric creation and smart construction. We use thermal body mapping to create products that offer the right amount of wool for maximum comfort and performance; more wool in areas where the body tends to chill and less where the body tends to run hot. And when the sport and outside elements require it, we add other high-performance fabrics to make our products even smarter. Get more info at http://www.smartwool.com
My opinion – While there are a lot of winter sock options Smartwool is my favorite. They have a huge selection for just about any activity. When it comes to buying socks definitely choose wool (it's warmer and doesn't hold odor) and don't layer. Wear one pair of socks that best suit your needs. Your feet will be warmer and less sweaty.
Best place to buy in Jackson Hole – The Bootlegger http://www.thebootlegger.com
4. Kinko Gloves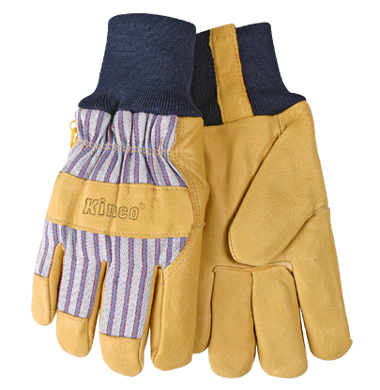 From the manufacturer – 1927KW™ LINED PREMIUM GRAIN PIGSKIN KNIT WRIST Style No. 1927KW, Premium grain pigskin palm, Trademarked OttoTM striped fabric back, Snug 100% polyester knit wrist to retain warmth, Ergonomic wing thumb, Heatkeep thermal lining and available in several sizes – XS, S, M, L, XL, XXL. Get more info at http://www.kinco.com
My opinion – By far the best (and cheapest) winter gloves you will ever own! There is a reason that most winter professionals you see in Jackson Hole will be wearing this glove. The are warm, tough and have great dexterity. I can operate all of then buttons on my SLR without taking these off while also being able to guide snowmobiles, ski and work outside with warm hands. The only downfall is the material isn't very waterproof so either carry a spare set on wet days and/or treat the gloves with wax.
Best place to buy in Jackson – Stone Drug  (830 W Broadway, Jackson, WY 83001)
5. Sherpa Stocking Cap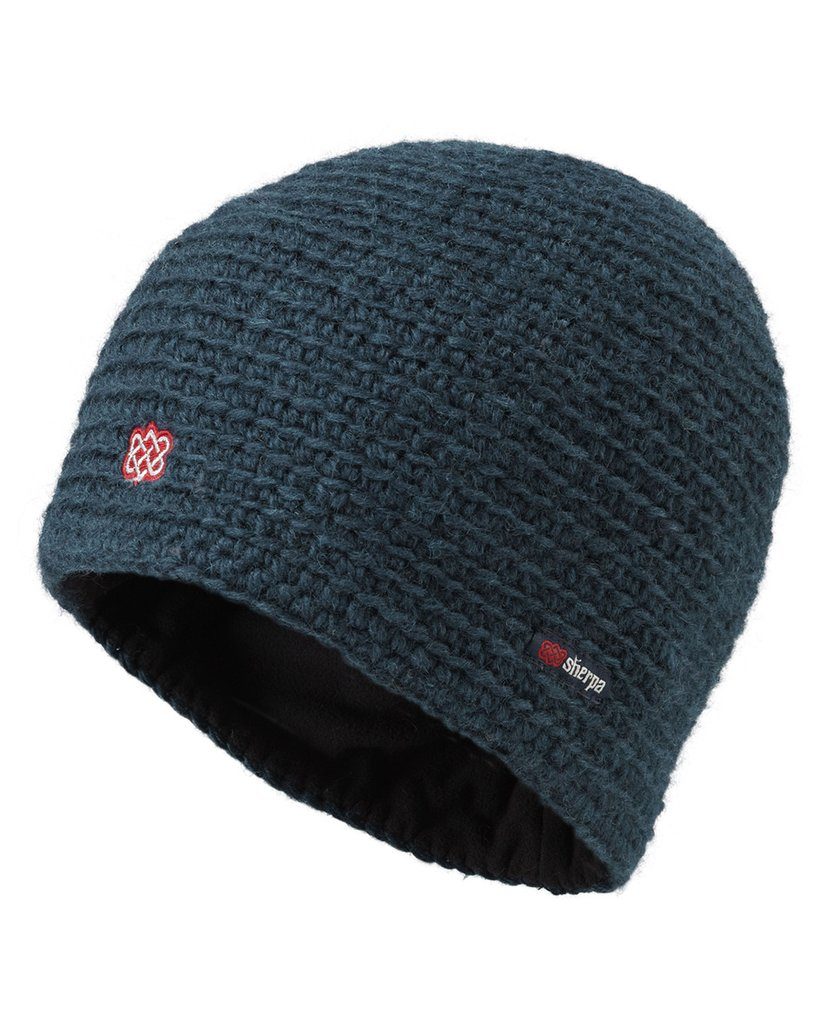 From the manufacturer – We're a small brand with a great big heart, and every authentic garment we make—for trekking, traveling and exploring the world— reflects our Himalayan homeland. Whether summiting an unclimbed peak, trekking a vast savanna or sightseeing in an exotic market, Sherpa creates 4-season gear designed to deliver safety, comfort and style. We believe the journey of life is the greatest adventure of all. Get more info at https://www.sherpaadventuregear.com
My opinion – This hat brand has become my favorite both for their well designed hats and their socially responsible mission. I have always liked knit wool hats but they make my head itch. Sherpa hats have a fleece liner that fixes this problem and makes the insides super soft while retaining the warmth of the wool.
Best place to buy in Jackson – Skinny Skis http://www.skinnyskis.com
6. Stio Environ Bibs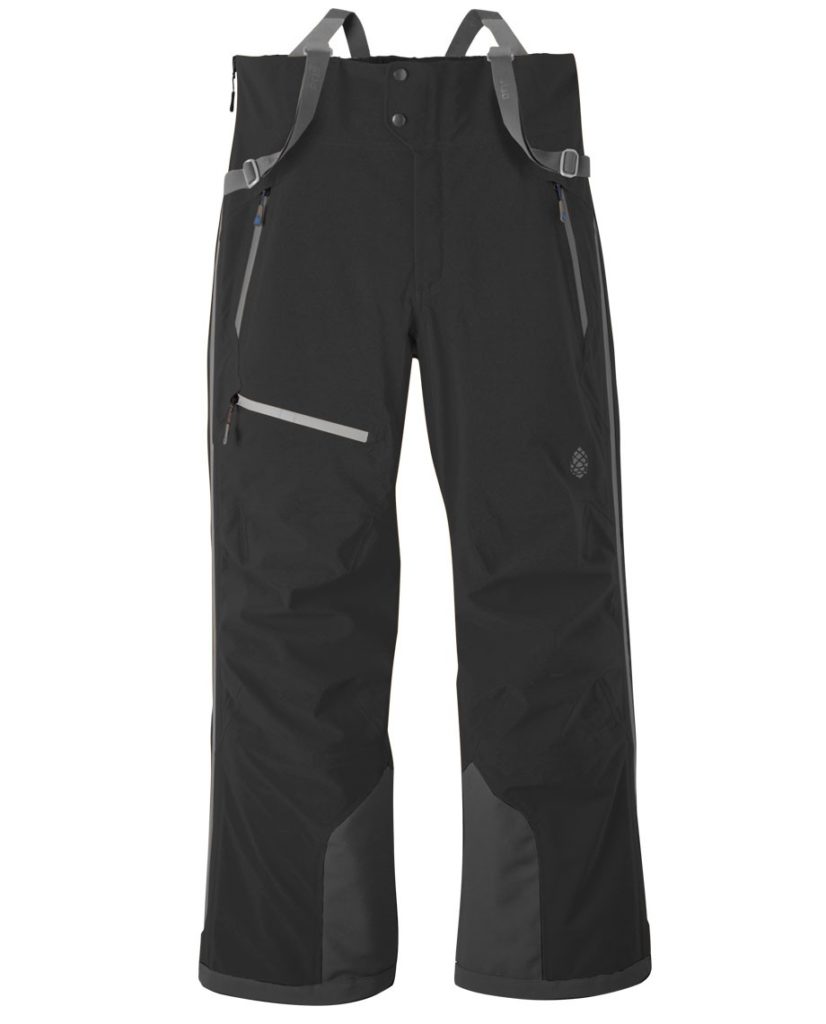 From the Manufacturer – Crafted with Toray Dermizax®, the new Environ Bib is highly waterproof, breathable, and versatile enough for any mountain pursuit. The pant hem and kickpatch feature abrasion resistant schoeller®-dynatek. A high waistband and suspenders hold pants up when hiking while full outseam zips make for easy venting and drop seat. Get more information at http://www.stio.com
My opinion – I just fell into the Stio fold this year and now know why there has been so much hype! While shopping for these I realized that over half of the other customers in the store were already wearing Stio clothing! These bibs are the most comfortable I've ever owned, super waterproof and well designed for activity in the mountains.
Best place to buy in Jackson Hole– Stio's town or Teton Village Stores http://www.stio.com/retail-store/
7. Stio Durrance Down Jacket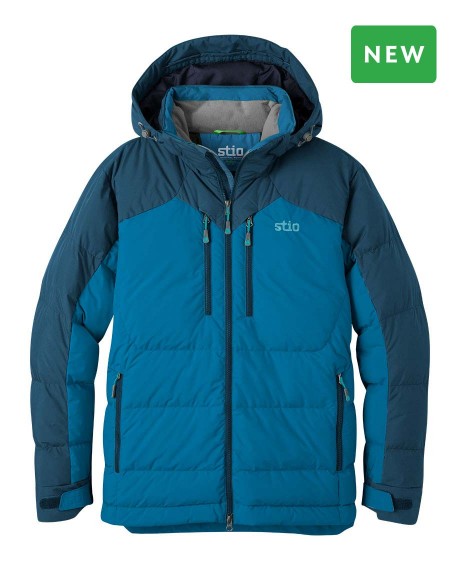 From the Manufacturer – The Durrance Down Jacket is designed to keep you warm and dry while on the move on or off the hill with its 2-layer, waterproof/breathable DELFY™ membrane and lightweight Allied Feather™ HyperDRY™ water repellent 650 fill down. Fully adjustable, down-filled helmet-compatible hood and powder skirt are both removable, making this your go-to street-to-ski jacket. YKK® zippered pit vents with mesh offer additional climate control. Get more info at http://www.stio.com
My opinion – After 16 cold Wyoming winters I broke from my layering tradition and bought this jacket with the hope that I could walk outside when it's 30 below without feeling the sting of the cold. I couldn't be more impressed! This jacket is really a parka……I mean a walking sleeping bag. I can run errands on the coldest days with only a t-shirt on underneath and not feel the cold at all. The Durrance might be my winter layer!
Best place to buy in Jackson Hole– Stio's town or Teton Village Stores http://www.stio.com/retail-store/
8. Ibex Merino Wool base layers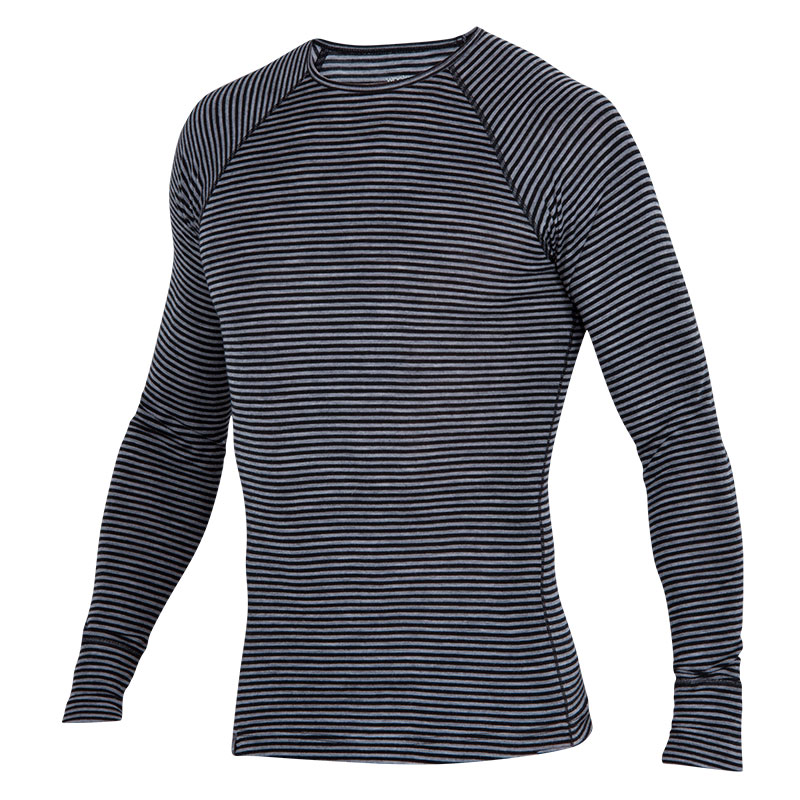 From the Manufacturer – Any good layering system starts with the perfect foundation. Enter Ibex base layers. They're form-fitting and ultra comfortable next to the skin, and fit perfecting under our mid and outer layers for when your body temp rises. New to layering? Take a look at our product suggestions below on where to start. Get more info at http://shop.ibex.com
My opinion – A good base layer can make or break any winter outing. Merino wool is by far the best material on the market to keep you warm and wick moisture while not holding odor at all. You can wear these day after day of intense activity and not be able to tell which is dirty or clean the next day. While a bit pricey, Ibex will last forever so the investment is worth it!
Where to buy in Jackson Hole – Teton Mountaineering http://www.tetonmtn.com
9. Burts Bees Chapstick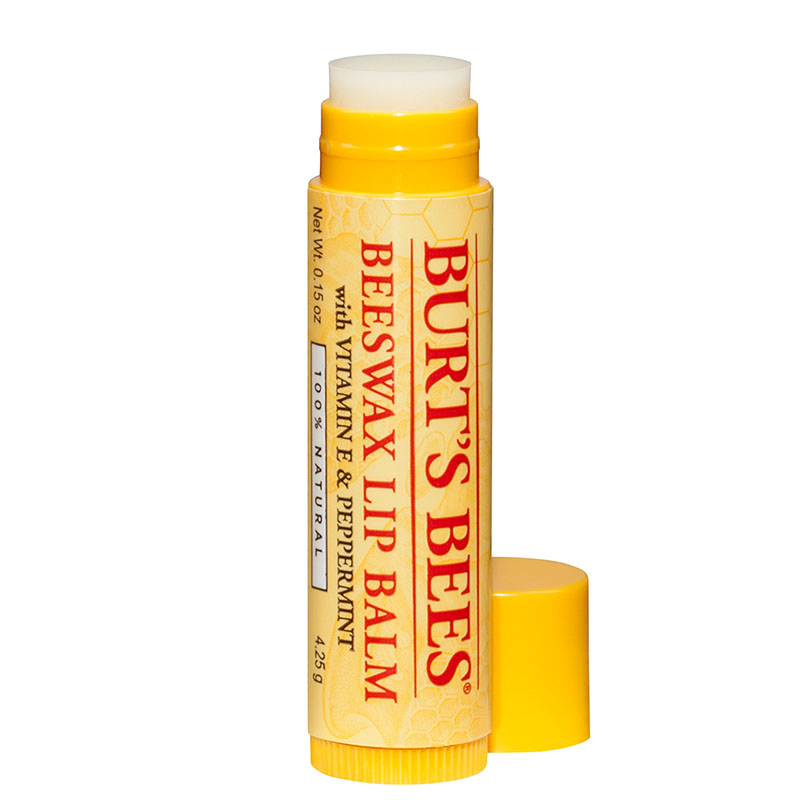 From the manufacturer – The original. The best. And still your favorite. Our must-have balms have been playing in purses and pockets since 1991. Beeswax conditions skin, while antioxidant Vitamin E moisturizes. A final hint of Peppermint Oil provides that one-of-a-kind refreshing tingle. The result? Smooth, supple lips everyone will be buzzing about. Get more info at http://www.burtsbees.com
My opinion – Live in Jackson Hole long enough and you will have a cracked lip. As a matter of fact visitors are often unprepared for the cold dry air and find their lips chapped right out the gate. I try to keep a Burt's Bee's Lip balm in every pocket!
Best Place to buy in Jackson Hole – Stone Drug (830 W Broadway, Jackson, WY 83001)
10. Wyoming Whiskey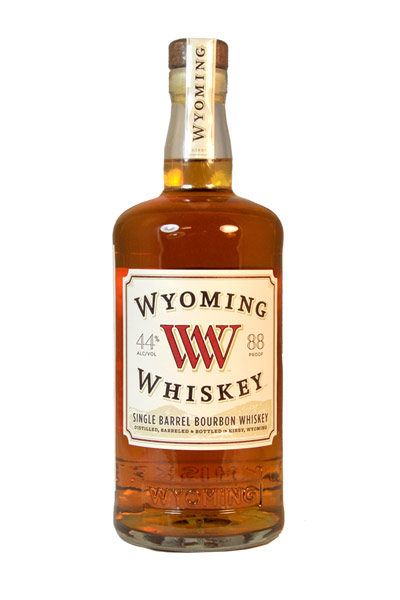 From the manufacturer – A traditional bourbon, from an untraditional place. Our original, flagship, and defining product, the award-winning Wyoming Whiskey Small Batch Bourbon Whiskey. Get more info at http://www.wyomingwhiskey.com.
My opinion – No trip to Jackson Hole (or Wyoming for that matter) would be complete without a bottle of Wyoming Whiskey! This single barrel bourbon whiskey is a cure all and should be kept in every first aid kit! It's a great pain reliever, mood enhancer, confidence builder, emergency ration, antiseptic and all around must have in your Moscow Mule!
Best place to buy in Jackson Hole – The Liquor Store https://www.theliquorstorejacksonhole.com
Search for Winter Wildlife
Winter Wildlife Safaris