Begin your wildlife photo tour with a gourmet coffee, tea or hot chocolate from one of Jackson's local coffee houses. Then head out to explore the National Elk Refuge, home to thousands of wintering elk, hundreds of bison, bighorn sheep and an array of waterfowl. We will then head north along the western boundary of the refuge to Grand Teton National Park. Here we will travel along the southern park roads watching for wildlife and stopping frequently for photo-ops. You will see places like antelope flats, the small town of Kelly and have views of several mountain ranges that form the valley of Jackson Hole. Jackson Hole's wintering wildlife is abundant with opportunities to see bison, elk, deer, moose, fox, coyote, bald eagle, trumpeter swans, and if we're lucky, wolves. If time allows we might also choose to stop at the Jackson Hole Visitor Center or the new Moose visitor center in Grand Teton National Park. The route varies seasonally based on group interest, road closures and wildlife migration.
Includes: Hotel pick-up, all transportation, an experienced naturalist guide, small groups, a light breakfast (or organic snacks on sunset safaris), hot/cold drinks and customized souvenir water bottle, use of optics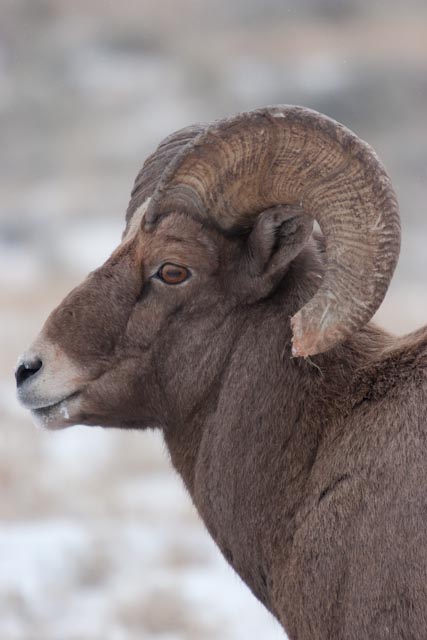 If you want to experience the best of Jackson Hole in the winter then this is the wildlife photo tour for you! Your day will begin with a light breakfast before heading off into the National Elk Refuge and Grand Teton National Park in search of the area's abundant wintering wildlife. Thousands of mule deer, elk, moose, big horn sheep and bison migrate into the valley in search of food each year along with coyotes, fox, bald and golden eagles, swans, and even packs of wolves. This gathering of wintering wildlife makes winter one of the best times to view wildlife in Jackson Hole!
After a full morning in the field we will enjoy lunch together at a local eatery before heading to the National Museum of Wildlife Art where we can gain inspiration from one of the best collections of wildlife art in the world. After a walk through the museum we will take a horse drawn sleigh through the National Elk Refuge into the middle of the largest wild elk herd in North America.
Included  Hotel Pick-up, all transportation, an experienced guide, light breakfast,  drinks, souvenir water bottle, snacks, lunch, all admission fees and use of our high quality optics. *park entrance fees and guide gratuity not included. Sleigh ride included during their operating season – approx. Dec 15 – April 1
Join a professional nature photographer and area guide for a private, photography oriented wildlife photo safari tour of Jackson Hole. We will share our knowledge of photography technique and equipment with ample time for photographing your unique areas of interest. This often includes finding and safely photographing wildlife, historic structures and area scenery. We will customize this pro photo safari tour  based on your experience level and areas of interest. If you want to be a better photographer, this is the safari for you. (This safari is available on a limited basis depending on photographer availability)
Did you know: Jackson Hole is named after the trapper and guide Davey Jackson. Trappers were the first Europeans to explore Jackson Hole in search of Beaver pelts and other valuable firs. Beaver felt was used to make the traditional black top hats worn by 19th century gentlemen.
Jackson Hole is a large glacial valley that was fully or partially covered in glacial ice several times. The last glaciation, known as the Pinedale glaciation, covered almost half of Jackson Hole with over 2,000 ft of ice. The terminal moraine can be seen just south of Triangle X Ranch at the Snake River Overlook. It was here that the massive ice flows stopped and that Ansel Adams took his famous photo looking down at the river with the Tetons in the background.
Each canyon in the Teton Range had a glacier sliding out of it and the pressure of the moving ice created the lakes at the base of each canyon including Jenny Lake, Jackson Lake and Leigh Lake to name a few.
The National Elk Refuge was created after a particularly hard winter in 1908 caused a large percentage of the herd to starve. The loss of winter range and tragedy of a hard winter, brought locals to action to save the elk. The Elk Refuge was created in 1912 and funds were made available to help with a supplemental feed program to save the herd from future mass starvation.