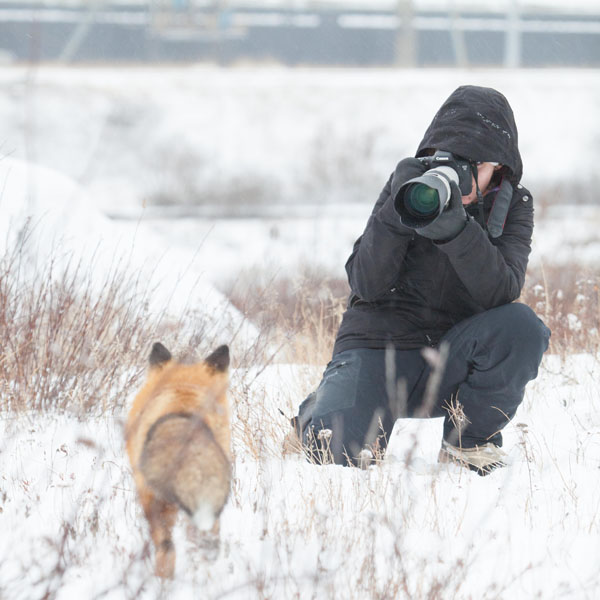 Their are so many great events during the Jackson Hole Fall Arts Festival it is hard to keep up! A new event this year that is going to be a great addition to the festival is the 1st annual Outdoor Photography Symposium founded by the new Teton Photography Group in conjunction with the Art Association of Jackson Hole. Jackson Hole Wildlife Safari guides Mike Cavaroc and Roger Hayden are among the presenters and are both accomplished photographers and experienced educators. The details below can be found on the Teton Photography Group's website at http://tetonphotographygroup.org/
The Teton Photography Group (TPG) with the Art Association of Jackson Hole is sponsoring their first Outdoor Photography Symposium starting at 10:00 AM on September 7th 2013 at the Black Box Theater.  This all day event will be open to the public and is aimed at beginning and intermediate-level photographers who want to improve their outdoor photographic skills. A faculty of experience photographers will lead discussions about gear, camera technique, and specifics regarding landscape, close-up and macro, wild animal, bird, and compositional aspects of outdoor photography.
Following the presentations and discussions, there will be a general panel discussion by members of the TPG.  After the discussion there will be a wine and cheese reception at the Art Center and a keynote address by former National Geographic photographer, Bill Thompson, about the challenges of the first aerial photography of Mount Everest.
This event promises to be a great opportunity to build and develop your photographic skills and learn from photographers who have spent their lives in outdoor photography There is no charge for admission but we request a $10 donation in advance and $15 at the door. Refreshments, lunch, and the reception and keynote address are included.
10:00    Registration and A/V set-up for speakers (Coffee and refreshments)
10:30    Welcome and symposium overview  –   Loren Nelson
10:45    Gear for outdoor photography  –   Loren Nelson
11:30    Intermediate camera technique    –  Aaron Linsdau
12:15    Photographing landscapes  –   Fereshte Faustini
1:00      Lunch – sponsored
1:45      Photographing flowers and plants     –  Kurt Johnson
2:30      Photographing large animals  –   Roger Hayden
3:15      Photographing birds    –  Tenley Thompson
4:00      Great outdoor composition   –  Mike Cavaroc
4:45      Panel discussion – Outdoor Photography Q&A
5:30      Wine & Cheese Reception – sponsored by the Art Association of Jackson Hole
6:30      Bill Thompson – Filming Everest by Air

Program:
7-35 minute sessions with 10 minute Q&A
Sponsored coffee break
Sponsored luncheon
Wine and cheese reception
Keynote address
Request $10 donation in advance / $15 at the door