It Takes A Village
It is incredible how humankind's relationship with the natural world has evolved over time.  It has gone from something people utilize purely as a means to survive, to something that is a luxury to enjoy.  Jackson Hole is a striking example of this.  Here, the existence of humans has progressed over an 11,000 year timeline, starting with Native Americans seasonally living in a valley with ample wildlife and plant species to thrive off of; to mountain men traversing the extreme terrain in order to harvest valuable wildlife pelts for distant wealthy metropolises; to early settlers struggling to establish homesteads in a landscape with 8 months of winter and dry, nutrient poor soils; to being miraculously developed into a tourist hotspot where only millionaires can afford to purchase land.  Throughout history the beauty of Jackson Hole has probably never been overlooked, but in the absence of the desperate need to survive, this magnificent landscape must be treated as the precious resource it is.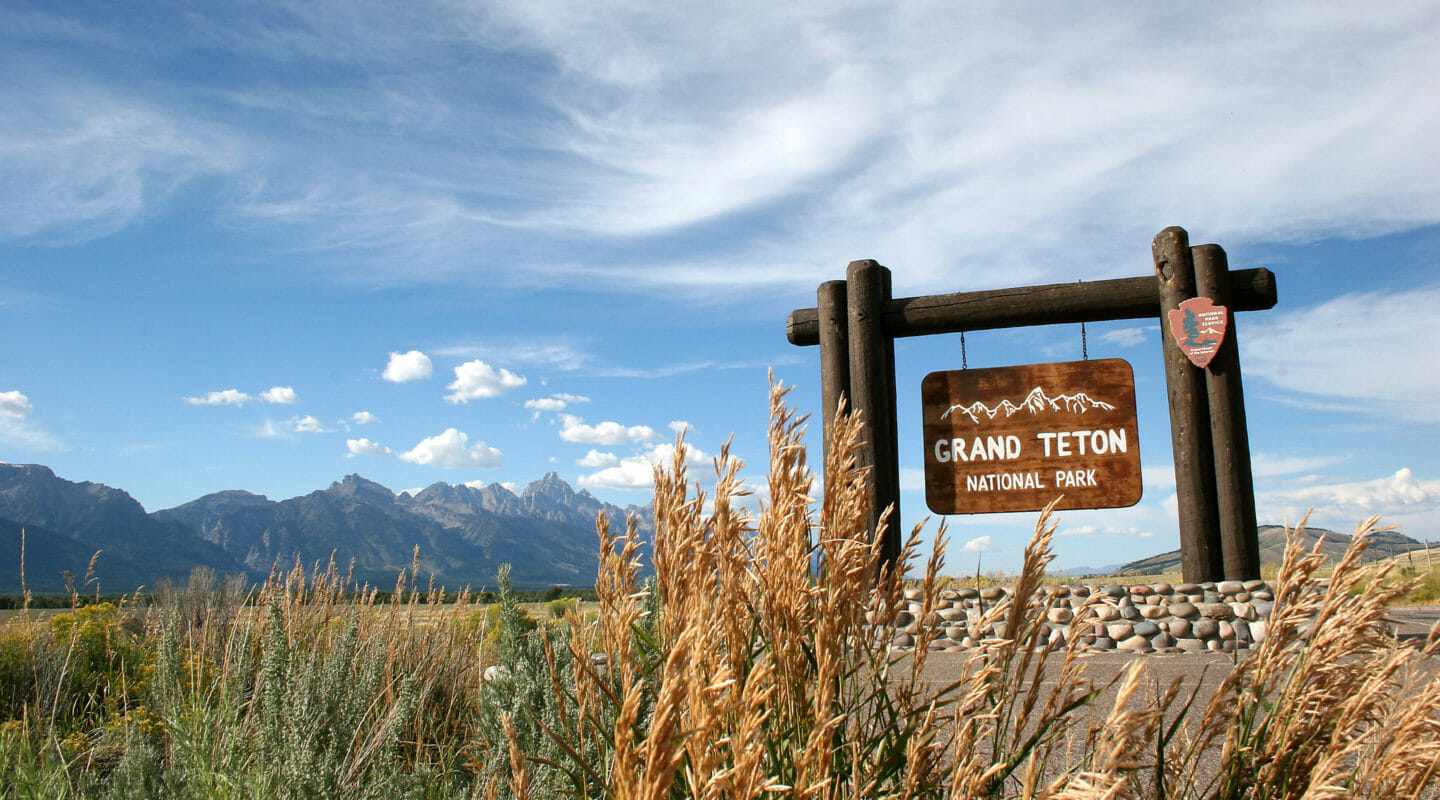 Conservation and Preservation
Conservation and preservation are relatively new concepts in human history.  Our species had to move beyond the struggle to endure before we could afford to pause and consider the consequences of relentlessly consuming and developing the natural world.  It took a multitude of federal acts throughout history to pave the way for modern conservation practices, and many of these acts were inspired by the wild landscapes around Jackson Hole.  One of the most iconic might be the Yellowstone Act of 1872, which allowed the first ever national park to be established and to protect that land from any future development, settlement or sale.  Those 2.2 million acres were "dedicated and set apart as a public park or pleasuring-ground for the benefit and enjoyment of the people"- a completely revolutionizing concept in comparison to the US government's initial incentive to homestead, mine, cultivate, and harvest the west.  Yellowstone National Park now receives an average of 4 million visitors a year from all across the country and around the world.  That is 4 million people who annually come to this national park purely for the reason it was protected, to enjoy its natural wonders and escape to a world where nature outnumbers human civilization.  
Efforts to sustain these wild spaces of Wyoming were furthered in 1891 with the creation of the Yellowstone Park Timber Land Reserve.  This 1.2 million acre reserve was designed to help mitigate the unsustainable timber harvesting occurring at the time.  Following in 1902, President Theodore Roosevelt promoted these initial federal conservation procedures by dividing the Yellowstone Park Reserve into segments from which the first National Forest was created, the Shoshone National Forest, (which is just approximately 70 miles east of Jackson Hole).  National Forests were created "to sustain the health, diversity, and productivity of the nation's forests and grasslands to meet the needs of present and future generations."  It is a mission that continues to guide this agency throughout present times.  National Forests are commonly known as public lands, and exist for us to utilize in a sustainable manner- whether that be hiking, camping, hunting, fishing, timber harvesting, etc. Often these areas do not appear to be as glamorous as National Parks, but offer so much in resources and functionality to humankind, and also are home to an ample diversity of wildlife and plant species.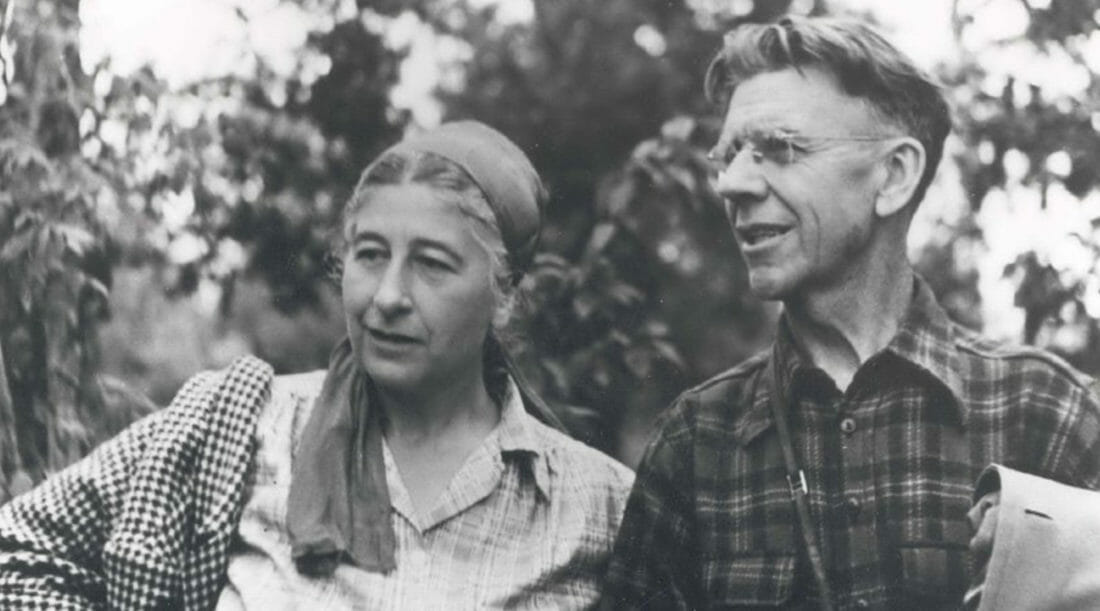 Thanks to acts of Congress and executive orders conducted throughout history, there now exists a multitude of federal agencies that work to preserve and conserve public lands.  Many of these acts and orders originated thanks to the awareness, research and support of local coalitions that saw a threat to the natural world, and took action to protect it.  The reality being, the natural world is vast and protecting it is not a job just one individual can handle.  It takes a village to sustainably manage it all, especially when taking both the needs of nature and humankind into consideration- and overseeing public land access and utilization is a big part of that job.  Jackson Hole is a place blessed with vast amounts of public lands, and still employs the research and activism of local nonprofit organizations to help protect them.  Each organization focuses on a different aspect of the ecosystem, such as some honing in on water quality and others tracking the populations of native wildlife and plant species, working to maintain a healthy balance between nature and humans.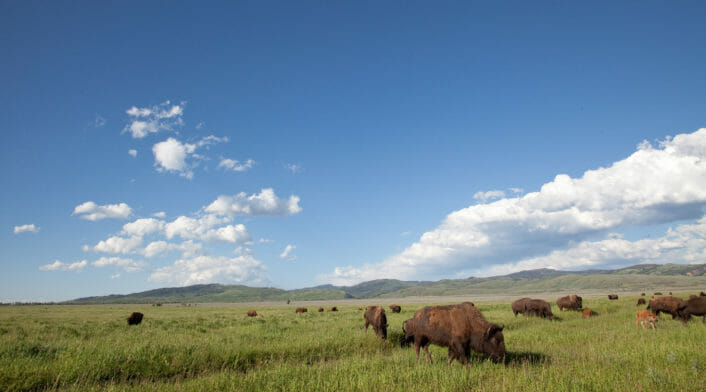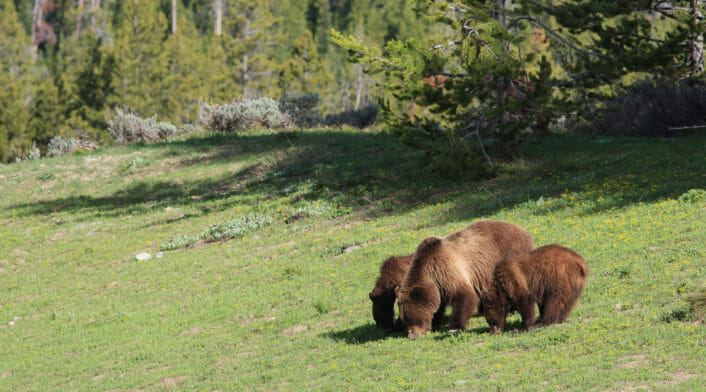 Local Organizations Working for Conservation
The Jackson Hole Land Trust
With a mission to protect "open spaces, wildlife habitat, working lands and community spaces", the Jackson Hole Land Trust is concerned directly with not only public, but private land management for the benefit of the public and natural world.  Established in 1980, this private nonprofit has utilized tools like conservation easements to make lands that would otherwise be personal property accessible to visitors!  Great examples of this would be the Flat Creek Trail System and the Emily's Pond parkland.  People can now recreate on these once private lands that are managed for the benefit of users and wildlife alike.  
The Teton Conservation District
The Teton Conservation District in contrast is a local government agency, that since 1946 functions to "conserve natural resources through local projects, partnerships, research and education" for the "health and benefit of people and the environment."  Conservation Districts are a subdivision of state government, usually founded by residents that desire "locally driven" solutions that help protect public lands.  This concept actually dates back to the 1930s, when President Franklin D. Roosevelt urged governors across the country to listen to the concerns of state residents over soil and water resources in their communities- because once again, it takes a village!  Around Jackson Hole this not only addresses public land and water usage by farmers to grow crops and ranchers to graze cattle, but also directly benefits the community of Jackson by monitoring drinking water quality, septic and sewage systems.  With the help of the Jackson Hole Clean Water Coalition, the Teton Conservation District even works to benefit local fish populations by educating those with properties near waterways like the Snake River about fertilizer, herbicide and pesticide usage in lawns that could eventually drain into creeks, streams and rivers that are home to species like the native Snake River Fine Spotted Cutthroat Trout.  
Jackson Hole Conservation Alliance
Another organization that focuses on maintaining a sustainable and healthy balance between the community and the natural world is the Jackson Hole Conservation Alliance.  Going on 40 years, this nonprofit has been working on "protecting the wildlife, wild places and community character of Jackson Hole".  The Alliance functions through civic engagement and education to support environmental conservation and to further community awareness.  Have you seen the wildlife crossing warning around Jackson Hole?  Or perhaps noticed signs at access points to the Bridger-Teton National Forest that indicate a seasonal closure for the benefit of wildlife?  These are a few tangible examples of how the Jackson Hole Conservation Alliance is working to promote a more wildlife friendly community through research and stewardship. 
Jackson Hole Wildlife Foundation
Also focusing on the Teton County district is the Jackson Hole Wildlife Foundation.  Like the JH Conservation Alliance, this organization functions through educating the public and restoring wildlife habitat that has been negatively impacted by human development.  An exemplar model of the Wildlife Foundation's mission is the ongoing project to remove fencing that can potentially impede wildlife migrations.  Pronghorn are subject to this hazard, because even though they are the fastest land mammal in North America, this species is not equipped to jump very high.  As a result, fences that are tall and do not have space for a pronghorn to duck underneath can trap or prevent this animal from  moving through its native habitat.  
The Greater Yellowstone Coalition
Working to benefit the natural world on a grander scale is the Greater Yellowstone Coalition.  Functioning across the 22 million acres of the Greater Yellowstone Ecosystem, this coalition has been striving to limit the amount of cattle grazing, oil drilling, gold mining and other potentially harmful human activities on both private and public lands within the largest intact ecosystem left in the lower 48 states.  Overall aiming to preserve native, natural landscapes and not only maintain but increase the connectivity between wildlife habitats throughout the northwest. 
On a state level, the Nature Conservancy of Wyoming, the Wyoming Native Plant Society and the Wyoming Wildlife Advocates function to preserve the wild spaces and native biodiversity within the state.  All three organizations utilize community outreach, education and activism to promote preservation.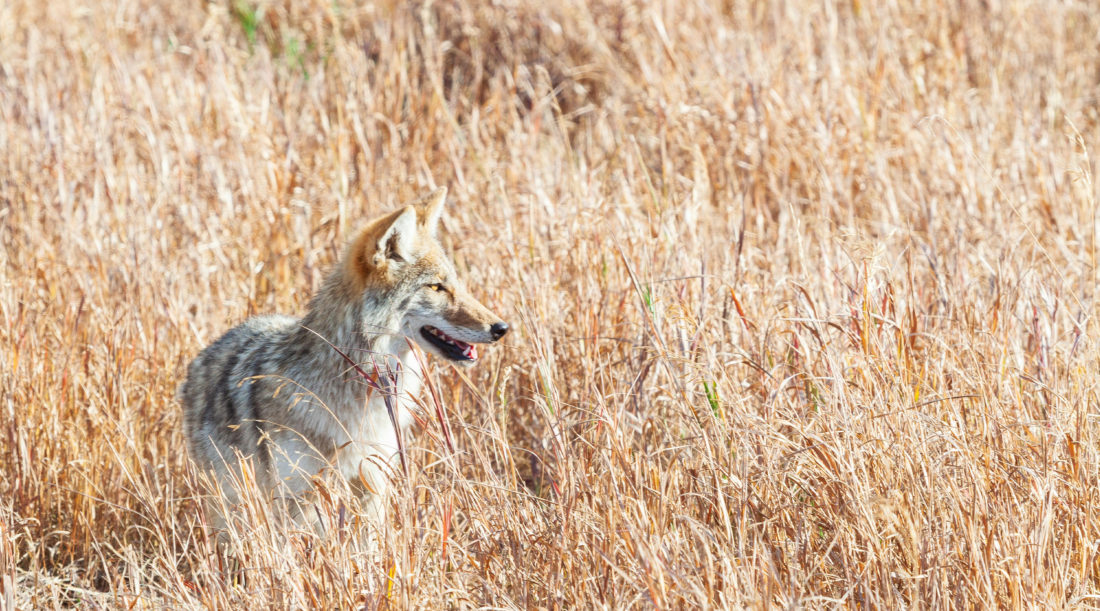 Preservation is complex to implement, which is why it takes so many organizations, so much ongoing research and local participation to achieve.  The solution will never be as simple as entirely banning human practices such as mining, hunting or agriculture across the entire Greater Yellowstone Ecosystem or the state of Wyoming to benefit the environment.  As far as humankind has come, transforming from that desperate state of survival in the wild to having the liberty to enjoy nature at a greater leisure, we still depend on so much of nature to maintain a functioning community.  It takes a village to continue discovering and managing a healthy balance between human civilization and the natural world, and fortunately Jackson Hole is a village actively working to do so.