Take a Classic Western Road Trip to Jackson Hole this Summer
Airport Closure Notice
Planning an early summer getaway to Jackson Hole?
The Jackson Hole Airport is closed for construction this spring, but that doesn't mean you can't find your way here.
The airport will be closed from April 11, 2022 to June 28, 2022 for runway reconstruction.  During that time, you'll need to seek an alternate route for arrival into Jackson Hole.  See our itinerary suggestions and multi-day safari options.
Traveling to Jackson Hole
Spring and early summer are wonderful times to visit Jackson Hole.  Nearby Grand Teton and Yellowstone National Parks enjoy a lull in visitation before the crowds arrive in July and August.  The limited access for 2022 might be a great time to enjoy a serene National Parks experience.
Wildlife is active, some with new babies to show off, like grizzly bears and bison.  Elk, moose, deer and pronghorn will follow, usually giving birth in early to mid June.  Migratory birds begin to make their way north again, the bright mountain bluebirds being one of the first species to arrive in Jackson Hole, signaling a shift to warmer seasons and longer days.  The snow capped peaks of the Grand Teton Range are a stunning backdrop to the bright greens and yellows of springtime in the mountains.
Even though you won't be able to fly directly into Jackson Hole during April, May or June, there are other options that work just as well.  View our itinerary suggestions for help planning your vacation.  For any Jackson Hole vacation plans, remember to book early and secure your lodging and transportation well in advance of your departure.  Activities and lodging sell out early, so advanced planning will ensure that you are able to reserve for the dates of your choice.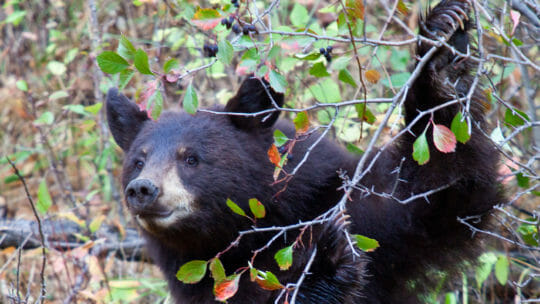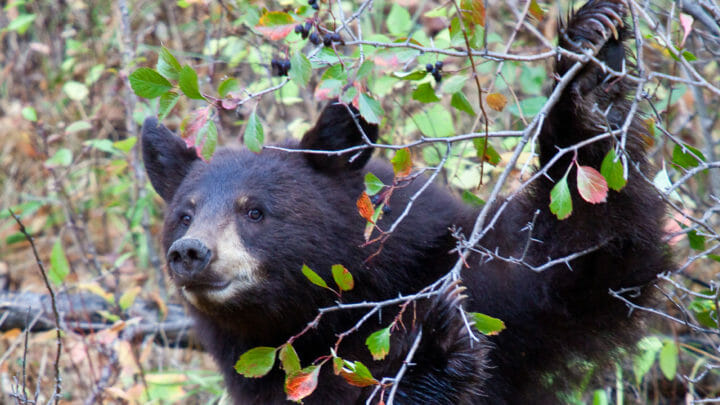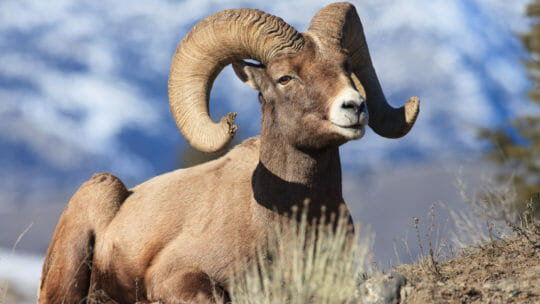 To get to Jackson Hole in April, May or June of this year, choose an alternative airport and rent a vehicle.
Idaho Falls, ID (91 miles from Jackson / 2 hrs drive time)
IDA- Idaho Falls is a smaller regional airport that serves eastern Idaho with direct flights from several cities on national and regional airlines.  From there, you can either rent a vehicle and drive to Jackson directly, or you can also purchase a seat on a shuttle service from the airport directly to Jackson.
Salt Lake City, UT (278 miles from Jackson / 4.5 hrs drive time)
SLC- Salt Lake City is an international airport with service from most major cities in the US.  You can either rent a vehicle in Salt Lake City and drive to Jackson, or you can opt for shuttle service directly from the airport.
Bozeman, MT (220 miles from Jackson / 4 hrs drive time)
BZN- The Bozeman Yellowstone Airport offers direct service from a number of US cities.  From here, you can rent a car to drive to Jackson.
Yellowstone Safari Company (sister company to Jackson Hole Wildlife Safaris) operates out of Bozeman and offers exceptional wildlife tours into Yellowstone National Park through the north entrance.  While you're in Bozeman, take advantage of a day tour (or two) to see the sights of Yellowstone and to explore the northern region of Yellowstone National Park, known for the diversity and abundance of wildlife, and dramatic landscapes.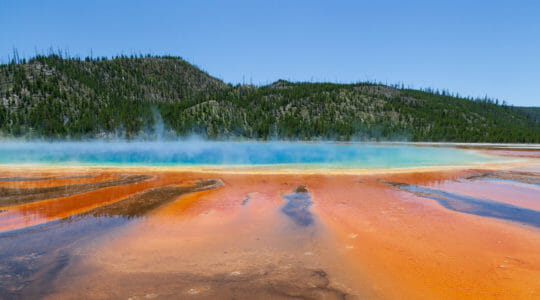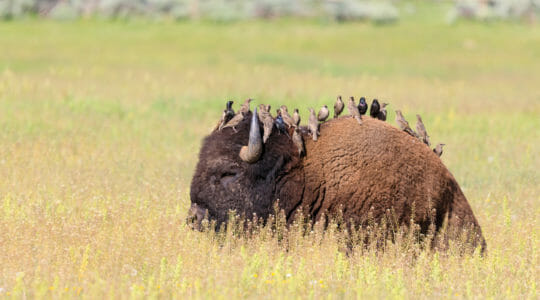 Denver, CO (512 miles from Jackson / 8.5 hrs drive time)
Denver International Airport serves many airlines with direct routes in from both US and international cities.  The distance to Jackson may be a bit further, but you can make a road trip out of it and see some spectacular sights along the way.  From Denver, you should rent a car and allow yourself 2-3 days to explore the region before arriving in Jackson Hole.
Itinerary Suggestion
Self Drive: Round Trip, Denver to Denver via Jackson Hole
Airport Suggestion – DEN (Denver)
Head north, toward Saratoga, WY…
Saratoga Lodging Suggestion – Brush Creek Ranch
Day 1: opt for a morning yoga session or head out for a half day of fly fishing before heading north to Dubois, WY
Dubois Lodging Suggestion – Three Spear Ranch
Day 2: arrange for a half-day guided adventure on horseback through the rugged mountainside near the lodge
Jackson Lodging Suggestion – Four Seasons Resort, The Wort Hotel, Hotel Jackson, The Bentwood Inn or The Cloudveil
Day 3: Grand Teton Wildlife Safari with Jackson Hole Wildlife Safaris
Day 4-5: 2-Day Yellowstone Safari
Day 6: Explore Jackson Hole – go for a hike, rent mountain bikes or run the river
Day 7: Return to Denver
Denver Lodging Suggestion – The Crawford Hotel, Kimpton Hotel Born, The Maven, or The Brown Palace Hotel
Day 8+: Depart
Book A National Park Tour
2 Day Grand Teton & Yellowstone Wildlife Safari
All Inclusive Guided Tours
Get the full-service Jackson Hole & Yellowstone experience…
If you want to see Jackson Hole and the National Parks but don't want to worry about logistics, we can offer fully guided experiences for maximum wildlife viewing opportunities and insights and education on the area that only a guided experience can offer.
Overview
5-Day National Park Wildlife Safari
(Yellowstone & Grand Teton National Parks)
This wildlife safari tour is run by our sister company, Yellowstone Safari Company, based in Bozeman, MT.
All inquiries and bookings will be handled directly with their team.
---
Available Dates: mid May – late June
*subject to availability and National Park road closures/conditions
Arrival: (BZN) Bozeman, MT
Lodging Suggestion: Kimpton Armory Hotel (or similar)
Day 1-2: Explore the northern region of Yellowstone National Park (Lamar Valley), search for wolves and other wildlife, overnight near Yellowstone National Park
Day 3: Explore the southern end of Yellowstone before heading into Jackson Hole, overnight in Jackson Hole
Day 4: Spend the day in Grand Teton National Park, overnight in Jackson Hole
Day 5: Spend the morning exploring downtown Jackson on your own before heading north, back to Bozeman
$5800 per person, double occupancy; 2 person minimum
$1200 single supplement
Inclusions
Professional naturalist guide
5 days, 4 nights
Meals, non-alcoholic drinks, snacks
National Park entrance fees
Guide Gratuity
Exclusions
Airfare
Arrival and Departure hotel nights
Alcoholic beverages
Optional activities / free time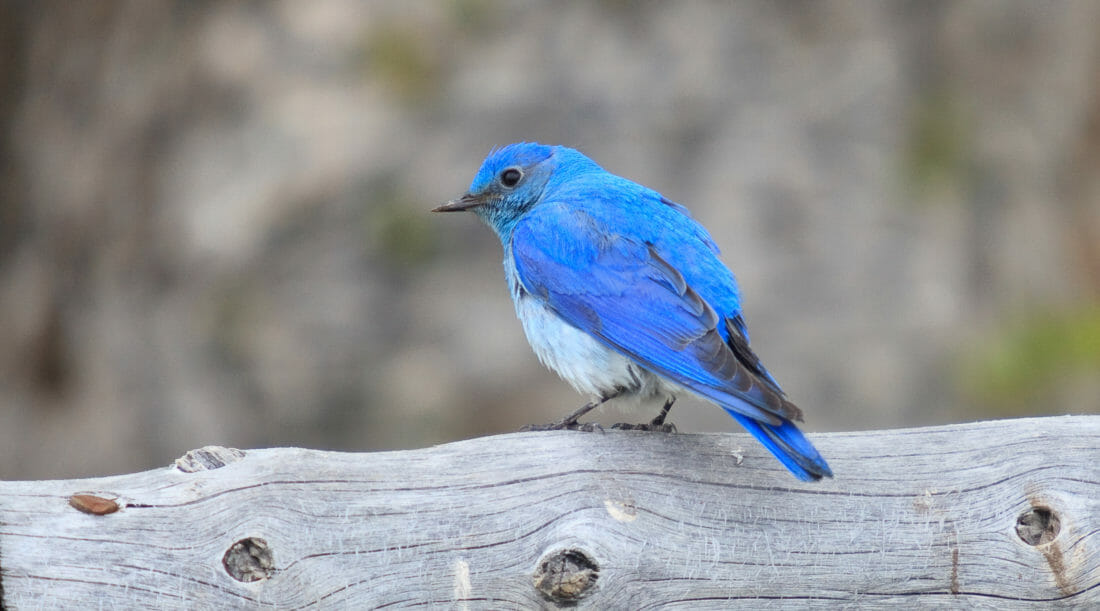 Overview
3-Day National Park Wildlife Safari
(Yellowstone & Grand Teton National Parks)
This wildlife safari tour is run by our sister company, Yellowstone Safari Company, based in Bozeman, MT.
All inquiries and bookings will be handled directly with their team.
---
Available Dates: mid May – late June
*subject to availability and National Park road closures/conditions
Arrival: (BZN) Bozeman, MT
Lodging Suggestion: Kimpton Armory Hotel (or similar)
Day 1: Explore the northern region of Yellowstone National Park (Lamar Valley), search for wolves and other wildlife, overnight near Yellowstone National Park
Day 2: Explore the east/south end of Yellowstone, through Hayden Valley, before heading into Jackson Hole, overnight in Jackson Hole
Day 3: Enjoy a free morning in downtown Jackson before heading north through Grand Teton National Park and the western regions of Yellowstone National Park, seeing highlights like Old Faithful before returning to Bozeman
$6400 per vehicle for 1-2 guests, double occupancy;
$2600 for each additional guest;
$600 single supplement
Inclusions
Professional naturalist guide
3 days, 2 nights
Meals, non-alcoholic drinks, snacks
National Park entrance fees
Guide gratuity
Exclusions
Airfare
Arrival and Departure hotel nights
Alcoholic beverages
Optional activities / free time