Wildlife Experience of the Year
Grand Teton National Park
I didn't make it to any international wildlife destinations in 2020, but I did have a wonderful experience in Grand Teton National Park in Wyoming.  It was awe-inspiring to see a herd of grazing bison, backdropped by the snowcapped Tetons…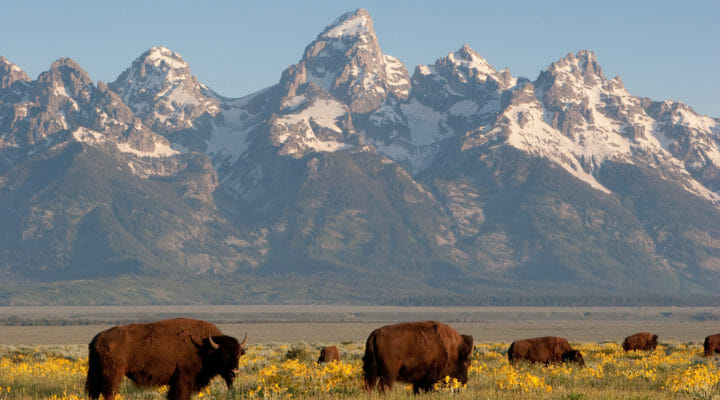 The Annual Hideaway Report
Each January, Andrew Harper editors reflect on the prior year's travels to identify the hotels, restaurants and unique travel experiences that proved the most memorable and recommendable.  The editors travel anonymously in order to capture the most unbiased reviews of exceptional destinations.
Jackson Hole Wildlife Safaris has received the Editor's Choice Award for Wildlife Experience of the Year in the category of Best Travel Experiences.
For over 40 years, Andrew Harper has published candid editorial reviews of the most luxurious and unique hotels worldwide. Our editors sift through thousands of promising hotels each year. Of the few that merit an editor's visit, even fewer end up meeting our standards. Going beyond a simple checklist, our editors aim to uncover properties that provide truly unique experiences for our members. Over the years, our exclusive community of travelers have displayed intense loyalty to their favorite hotels, and they rely on the ratings and recommendations of our editors make to point them in the right direction for planning their travels.
For more information on how Andrew Harper staff vet their first class destinations and experiences, read about their process on the website.
Explore More
Featured Wildlife Safaris