Planning on visiting Jackson Hole with the family this summer?  What a wonderful idea!  Especially if the kids are coming along too.  There is something for everyone to do in Jackson Hole, at least as long as they enjoy beautiful mountain vistas, sunshine and searching for wildlife.  Continue reading to learn more about 10 great activities a family with children can do around this amazing valley! 
1 – Grand Teton National Park Wildlife Tour
The town of Jackson is just 5 miles south of Grand Teton National Park, which hosts the iconic Teton Mountain range and a wide variety of amazing wildlife species.  At 310,000 acres in size, there is a lot of ground to cover- which is why a tour with Jackson Hole Wildlife Safaris is a great idea!  Our experienced, knowledgeable guides know where the wildlife hotspots are and the best viewpoints to see the glorious Teton Mountains.  Worried about taking along a high spirited youth on a tour?  Consider booking a private trip!  This allows you to customize your tour, such as catering to the needs of children that might need to get out of the vehicle more frequently to stretch their legs, look for wildlife with our provided binoculars or maybe seek out cool critters under rocks and bushes.
2 – Yellowstone National Park Wildlife Tour
About 60 miles north of Jackson is the one and only Yellowstone National Park, which is worth a visit considering it's the first national park ever established and the largest in the contiguous United States.  Visiting Yellowstone is a full day trip to an area with limited resources, so packing a lunch and snacks is a good idea.  However, if you do not want the hassle of preparing supplies for the entire family to take such a lengthy venture consider letting Jackson Hole Wildlife Safaris help out once more!  We conduct single day tours throughout the southern portion of Yellowstone, and even multi-day wolf and bear safaris into the farther northern reaches of the park.  Lunch and snacks will be included for the trip, along with a guide's insight as to where wildlife could be spotted, prime areas to view the unique geothermal features of Yellowstone and the vital knowledge of where bathrooms are located!  The single day Yellowstone Wildlife Safari can be a 10-12 hour day, which might be tough for those high spirited youths, making a private tour a great option once again!  The trip could be customized to include more hikes, wildlife searching or even shorten the tour so the kids don't have to be in a vehicle as long.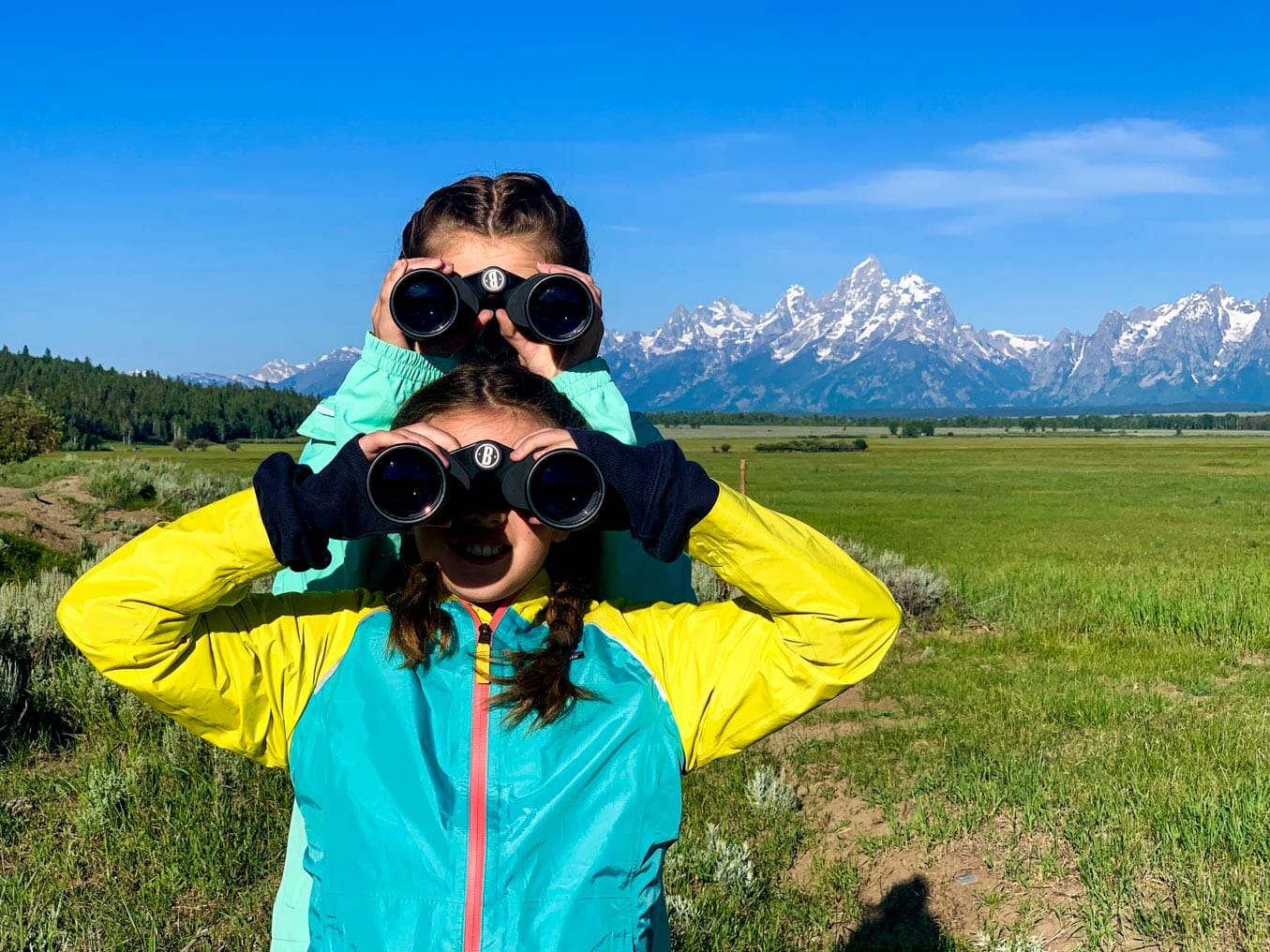 3 – Teton Raptor Center
Often close up wildlife encounters resonate more with children, which is why the Teton Raptor Center is an amazing resource.  This nonprofit organization works to rehabilitate birds of prey such as owls, eagles and hawks, and those that are too injured to be released back into the wild are used to educate visitors about raptor behavior, their ecological value and importance of conserving natural habitats for wildlife.  There are a variety of programs to consider, including public and private raptor viewing sessions, tours of the facility and even a "Feathered Float" trip which includes a gentle ride down the Snake River along with a 45 minute raptor encounter!  Check out the Teton Raptor Center website for information on booking programs and where they have raptor presentations for the general public: https://tetonraptorcenter.org/ 
4 – Astoria Hot Springs
Kids almost always love a pool, perhaps even being the highlight of vacation- staying at a hotel with a pool!  Interested in a more nature oriented alternative to chlorinated water surrounded by artificial walls and buildings?  Check out Astoria Hot Springs just 17 miles south of Jackson.  There you will find multiple concrete pools fed by a naturally flowing hot spring source, and beautiful views of the Snake River as well as the canyon it flows through.  With pool temperatures averaging 100 degrees fahrenheit, this is a great spot to visit for a swim or a soak and even has a kid friendly pool and playground!  Find more information here: https://astoriahotspringspark.org/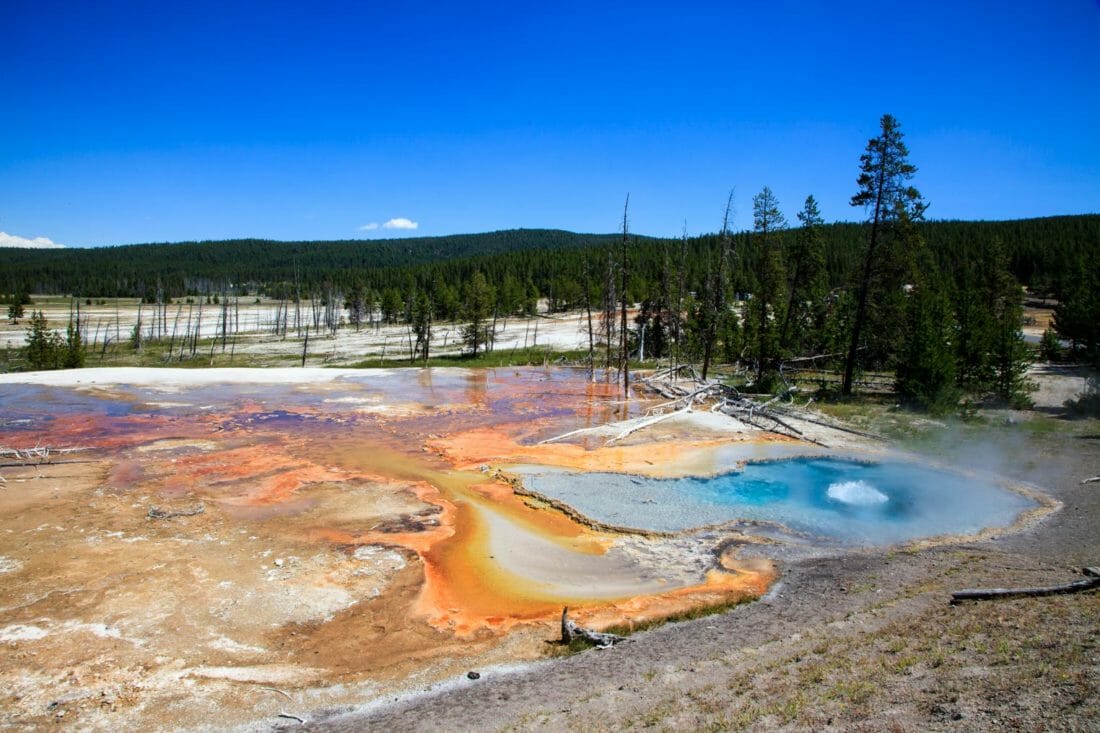 5 – Jenny Lake Boat Ride and/or Hike to Hidden Falls
Jackson Hole hosts an incredible variety of trails where kids can get outside, explore nature and burn off some energy.  Some of the most beautiful hikes are found in Grand Teton National Park, but many are extremely challenging due to the steep nature of the mountains.  If the family isn't accustomed to hiking up near vertical hills and high altitudes, Jenny Lake might be the perfect spot to get outdoors.  The lake is tucked up at the base of some of the tallest peaks in the Teton Mountain Range, so the views are mind blowing and fortunately the terrain is relatively more level.  Starting from the South Cascade Canyon Trailhead, found near the Jenny Lake Visitor Center, you can hike about 2.5 miles (one way) to Hidden Falls or if you're feeling ambitious around the entire lake for a total of 8 miles!  If not interested in hiking as much, consider purchasing a round trip or one-way ticket for the boat shuttle that crosses Jenny Lake, and from its drop off point leves only 1.4 miles (roundtrip) left to walk to Hidden Falls.  Find out more information about the shuttle here: https://jennylakeboating.com/boat-trips/shuttle-service/  If the kids are up for a bit more of a challenge, about a half mile above Hidden Falls is Inspiration Point.  This is a steeper trail but offers wonderful views across Jenny Lake and of the valley from the top.  Whether hiking the entire route or taking the shuttle, make sure to bring bear spray!  Wildlife can be found along any of the trails in Jackson Hole, while it's exciting to see animals in their natural habitat you need to maintain a safe distance and be prepared for aggressive behavior if an animal feels threatened by your presence.  
6 – Snow King Ski Resort
Ski resorts in Jackson Hole are not just fun in winter!  Snow King, located right by the town of Jackson, hosts a variety of entertaining, kid friendly activities in summer. Have the need for speed?  Check out the gravity run Cowboy Coaster or Alpine Slide!  Don't worry- both have a brake handle for the passenger to slow down if needed.  Enjoy beautiful views of the valley with a scenic chair lift ride, or climb trees and zipline around the mountainside on the Treetop Adventure Ropes Course.  At the base of Snow King is a mini golf course, the Amaze'n Maze and a Bungee Trampoline.  Check out ticket pricing for these awesome activities here: https://snowkingmountain.com/things-to-do-in-jackson-hole-wyoming/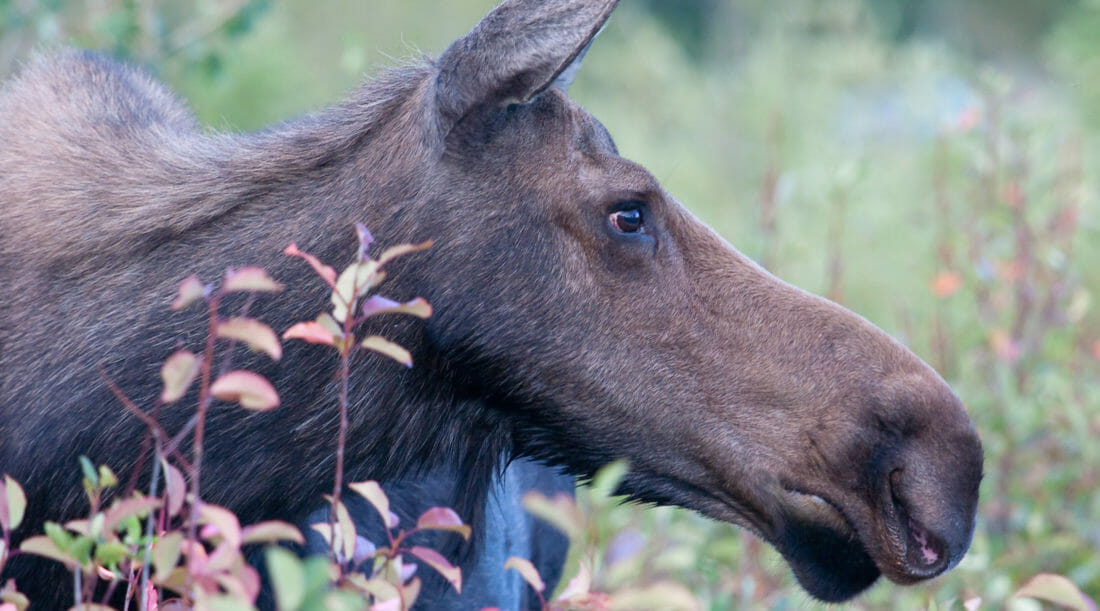 7 – Explore Teton Village
Teton Village is located at the base of the world class Jackson Hole Mountain Ski resort, but just like Snow King the fun continues throughout summer!  There are ample opportunities to find kid friendly activities around the Teton Village- such as riding up to 10,927 ft in elevation to Rendezvous Peak in the Aerial Tram! ((May need to change that line if this is posted for 2021, tram is closed this summer for maintenance.))  Or take a sightseeing lift up the Bridger Gondola to the Rendezvous Lodge.  You have the option of riding the tram or gondola back down the mountain, but if you've got a crew of high spirited youths consider hiking to the bottom!  The Jackson Hole Mountain Resort also has a ropes course and a bungee trampoline.  If interested in a more western experience, check out the Teton Village Trail Rides!  This company offers 1-2 hour guided horseback riding trips, along with a 30 minute Lead Around option if you're traveling with a toddler and want to introduce them to horses.  If a gentle trail ride isn't adrenaline boosting enough, the ski resort also offers guided and unguided mountain biking opportunities- with a huge variety of extreme to easy terrain to explore on the mountain.  Probably not the place to teach a kid how to ride a bike though!  Find out more information about Teton Village activities here: https://www.jacksonhole.com/summer.html and https://www.tetonvillagetrailrides.com/trail-rides 
8 – Wild Child Adventure at JH Vintage Adventures
One of the best parts of vacationing at Jackson Hole is the ability to quickly escape the small bustling metropolis of town (only about 10,000 people reside in Jackson) and immerse yourself in nature.  A liberty that not many who live in larger cities or sprawling suburban areas have.  If you are seeking a brief retreat into the wild for yourself and family, consider contacting Jackson Hole Vintage Adventures!  This company even offers a kid friendly Wild Child Adventure program, which consists of a private forest retreat ripe for exploration.  Breakfast, lunch and drinks are provided so all the adults need to worry about is relaxing while the kids can romp around outdoors!  Find out more about the Wild Child program along with the variety of Snake River float trips JH Vintage Adventures offers here: https://www.woodboattours.com/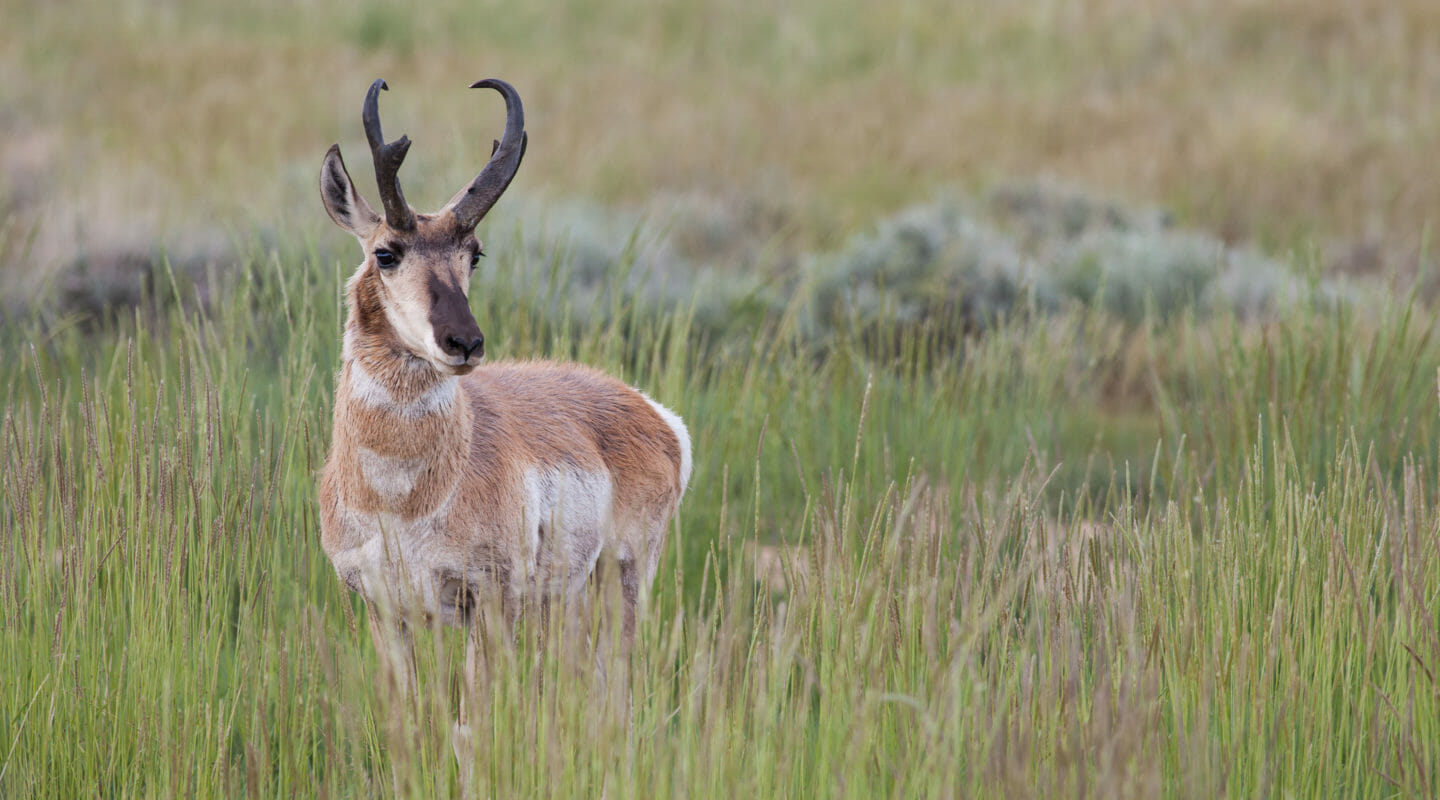 9 – Huckleberry Picking
If you happen to travel to Jackson Hole between mid to late July, consider taking the family out for a Huckleberry harvest!  One quart per person per day of huckleberries can be picked, if everyone doesn't eat all the berries outright.  This is a great activity for kids, because what kid doesn't like snacking?  The huckleberry is similar to a blueberry, but smaller and sweeter- meaning it's super tasty.  Make sure to stop by a visitor center and talk to a park ranger to learn how to properly identify huckleberry fruits and the best places to find them, and do not forget to bring your bear spray!  Black and Grizzly bears alike love these fruits as much as people do.  If you'd like to try huckleberries without doing the picking, multiple restaurants around town offer huckleberry flavored ice cream, desserts, jams, jellies and drinks!  
10 – Enjoy a mountain "beach" day
There are a total of seven lakes along the base of the Teton Mountain Range.  Some require a hike to access, while you can drive practically right up to the shore of Jenny, String and Jackson Lakes- making access easy for a mountain "beach" day!  The shoreline of most lakes consists of cobblestones, which might not be as comfy as sand, but with views across the water of dramatic mountain peaks the desire to relax along the lake's edge is powerful.  Bring the kids and let them play around in the crystal clear waters (that are free of sharks and alligators- a question some guides have to answer on tours).  Jenny and Jackson Lake are both over 400 feet in depth and fed by snow and glacier melt throughout the summer- meaning they are quite chilly.  Which is perfect for the hottest days of the year through mid-July and into August.  String Lake is 6 feet at its deepest, so the sun can effectively warm up this smaller body of water.  Keep in mind to have floatation devices for inexperienced swimmers, bring sunscreen and also carry bear spray, as you are still in the National Park where wildlife will roam where they please.  
From amazing wildlife safaris to hiking down beautiful mountain trails there is always something for kids and adults alike to do around Jackson Hole!  Included below are some summer wildlife themed coloring pages that can be printed out at home or at the hotel in case the kids (or perhaps adults) need something to do while in the car, on a plane or just during down time!  Just make sure to bring the crayons.  
More Adventures
Keep Exploring