Sabi Sands Private Game Reserve
On a recent trip to Sabi Sands Private Game Reserve in South Africa I got my first taste of the skills, training and experience required to be a great tracker. We had just arrived at the Inyati Game Lodge and were heading out on the first game drive of our stay. Our guide Khimbini was driving our customized Toyota LandCruiser with our tracker Cliff perched precariously on a seat mounted to the hood. As we pulled out of the lodge grounds Khimbini asked what we wanted to see and we all agreed that we should start by looking for a leopard, one of the animals that makes Sabi Sands famous. As we drove down a dirt track we passed a herd of elephants, a few zebra and even caught the glimpse of a Rhino all the while it seemed Cliff, our tracker, was just looking at the clouds. I began to think this tracker business was a joke, simply an add on to make us feel like this was the real deal. I mean the guy barely looked at the ground!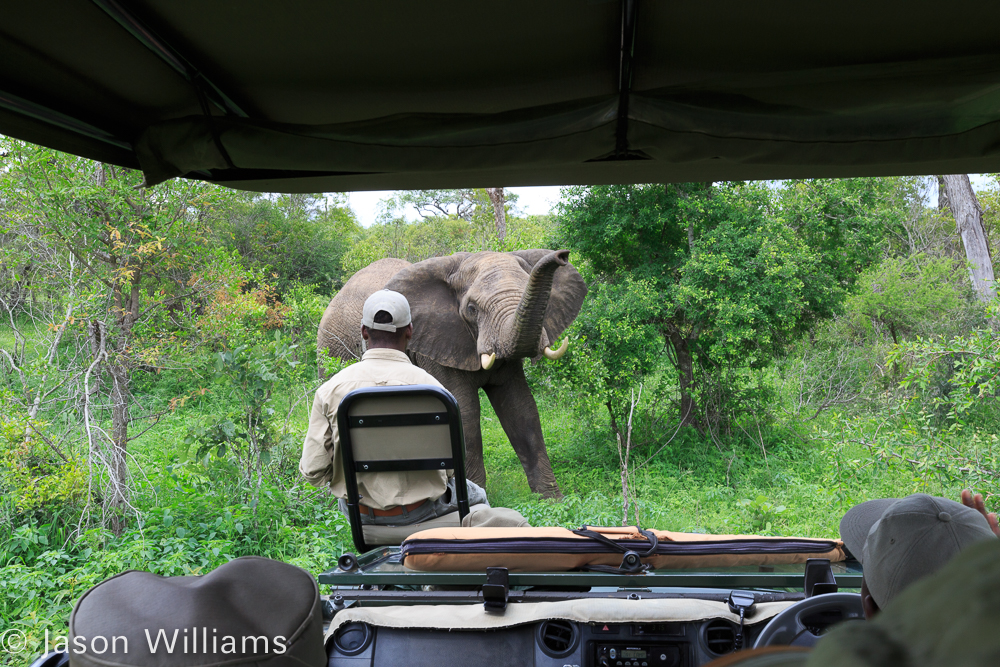 Then Khimbini stopped suddenly and said something to Cliff in a language that I will never understand. He then graciously translated "Leopard tracks!" (It turns out Khimbini started as a tracker before getting promoted to full fledged guide). Without hesitation Cliff jumped off his seat onto the ground and began following the faint series of tracks into the thick brush. Two things about this impressed me. One – Cliff was young, maybe 20 years old, and went from watching clouds to tracking a large predator immediately. The second thing that stood out was that Cliff was armed with nothing but a radio and his barehands. He didn't even have a knife!
In the meantime Khimbini continued to slowly drive in the direction the leopard was traveling while communicating our location with another guide and tracker. They too dropped off their tracker somewhere and they began slowly triangulating where the leopard had gone. It wasn't long before they had found the leopard laying in a tree and radioed their location so we could find them. We made our way there and found Cliff standing calmly against a tree, cool as a cucumber, despite the large cat resting nearby. Now I was really impressed!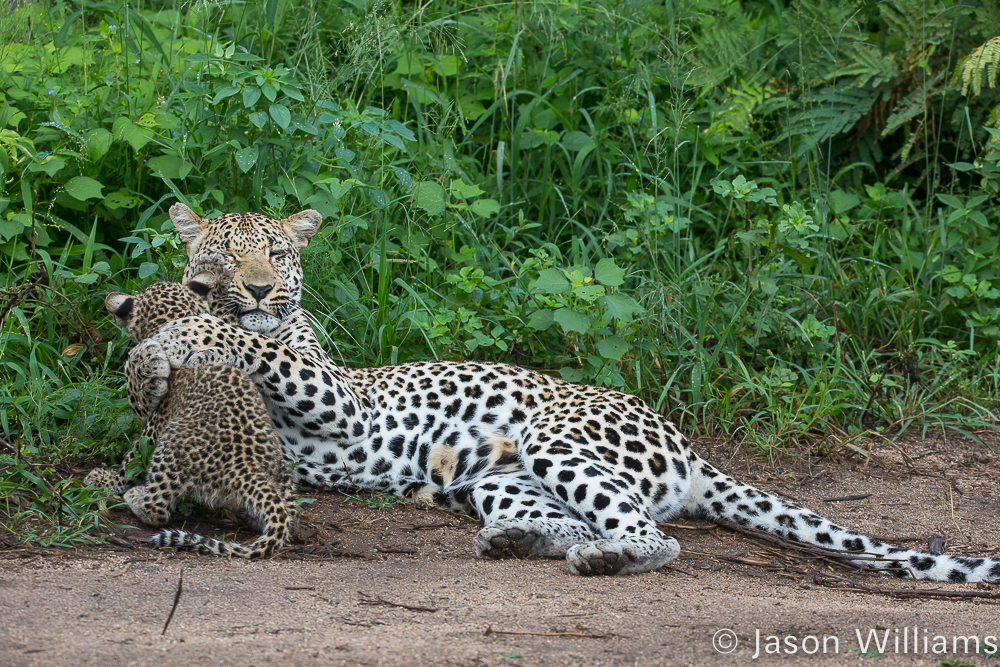 Wildlife Track and Sign Skills
I was not only blown away by the tracking skills of our guides and trackers at Inyati, I was also blown away by the depth of knowledge they had accrued about wildlife behavior. Not only could they find and follow even the slightest set of tracks, they could also intuit a large amount of information about the animal that had left the track and sign behind. With that knowledge they could make decisions on how to find (or avoid) the animal, they could use what they learned to teach us more about the animals and they could use the signs left behind to connect individual observations into larger patterns that gave them a deeper understanding of the animals over time. Their knowledge of each animal, their life cycle and their behavior allowed these guys to move about confidently on the ground armed only with their knowledge of how to respond to each animal they might encounter.
As if I wasn't already impressed, a couple mornings later we were hearing lions calling down by the river during breakfast. As we moved across the Sand River, the water almost topping the bottom of the door frame, we immediately found fresh tracks from a lioness and her cubs. The tracks were everywhere and figuring out where they came from and where they lead was no easy feat. After some cooperation between guides and trackers it was decided that she was somewhere along the beach as there were no tracks leading out of the area. With hippos and crocks watching from the water, Khimbini and Cliff began walking the beach looking for more definitive signs as to where the lions went. They calmly walked in and out of the bushes – again with no weapon!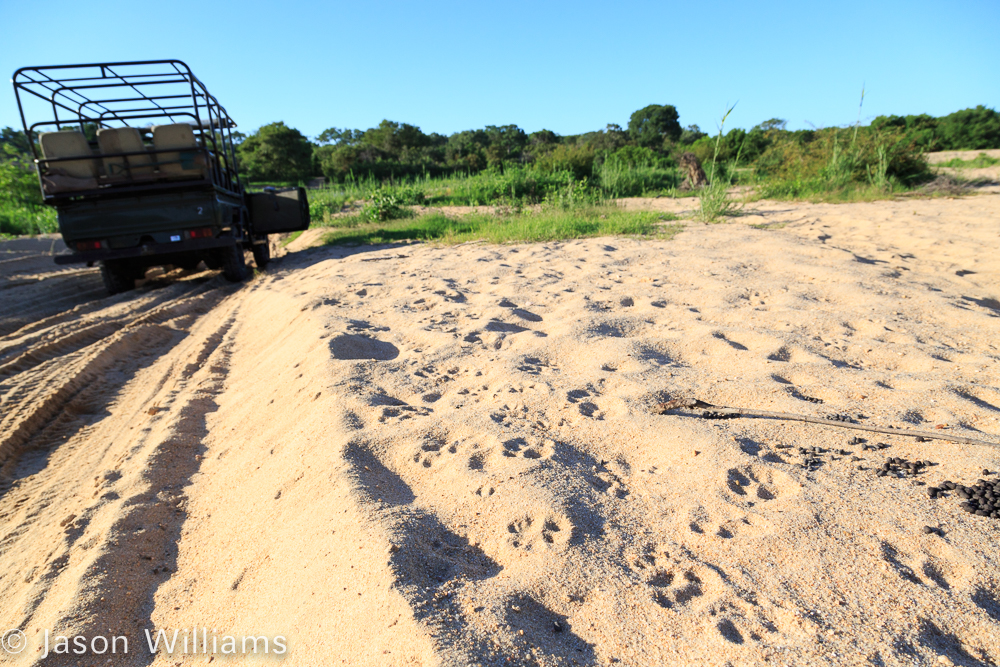 It was these experiences in Africa that made me realize we needed to add wildlife track and sign skills to our guide training program. While all wildlife guides learn some tracking skills over time, it was apparent that some formal training would fill in our knowledge gaps and make us all better guides. As I began to research tracking training programs I found that one of the global standards in the tracking world was Cybertracker which originated in South Africa! The Cybertracker evaluation and teaching system was brought to the United States by Mark Elbroch who earned his Senior Tracker Evaluator Certificate in Kruger National Park in 2005, and subsequently provided the first CyberTracker Tracker Evaluation in North America late that same year. It is from there that http://trackercertification.com was born as a resource for tracking education in the United States.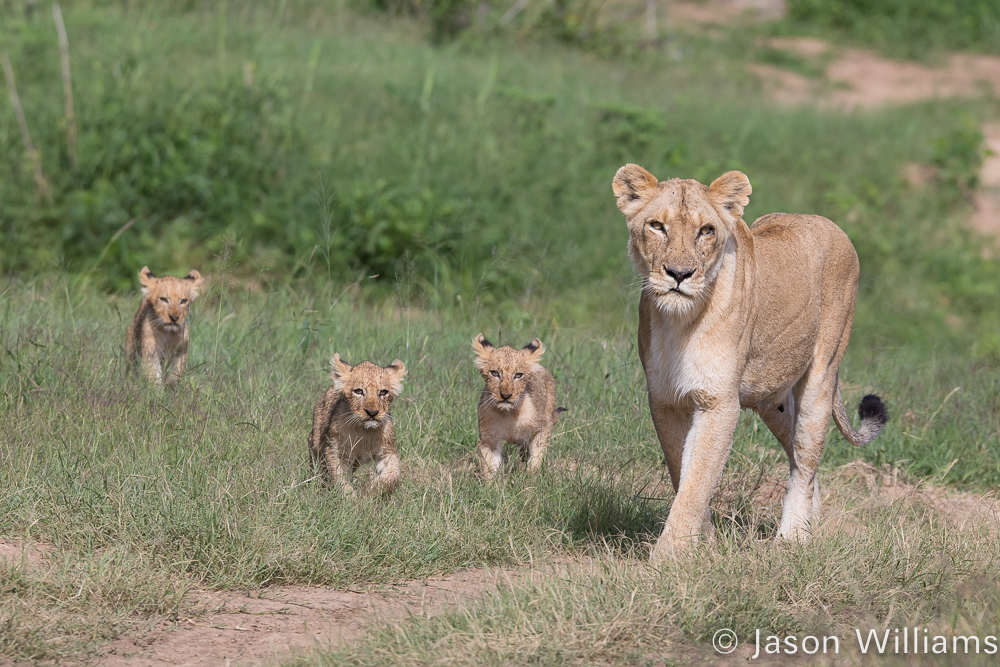 It also turned out that some of our guides knew a couple of the Cybertracker evaluators quite well, including Casey McFarland who teaches tracking around the world. We reached out to Casey and set up our first tracker training for our staff. Though we had only planned to host one tracking program as a test, we ended up doing two programs, as all of our team wanted to take the course. It quickly became apparent that we had made a good choice as both two day workshops were hugely popular and successful with out team. All of us came away with practical tracking skills in addition to new ideas on how to interpret wildlife behavior through the evidence left behind on the landscape. The amount of knowledge and skill imparted by Casey, with the help of evaluator in training Michelle Peziol (who is now recognized as a North American Cybertracker Evaluator), was second to none. His experience, passion and depth of knowledge about all things wildlife made this class more impressive than any of us could have guessed.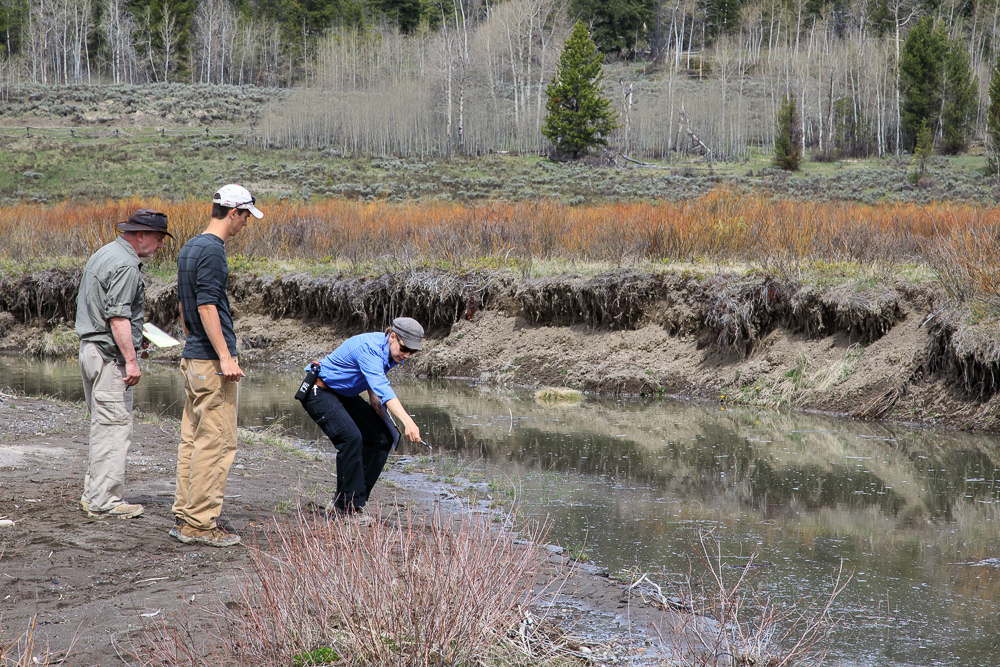 Wildlife Track and Sign Workshops
Not only have we decided to make track and sign skills a part of our required guide training, we also decided that it was something we should offer to our guests, it's just that good! We have added two Wildlife Track and Sign Workshops this fall and plan on adding more courses next spring. If you are interested in wildlife and being a naturalist then this program should be at the top of your list!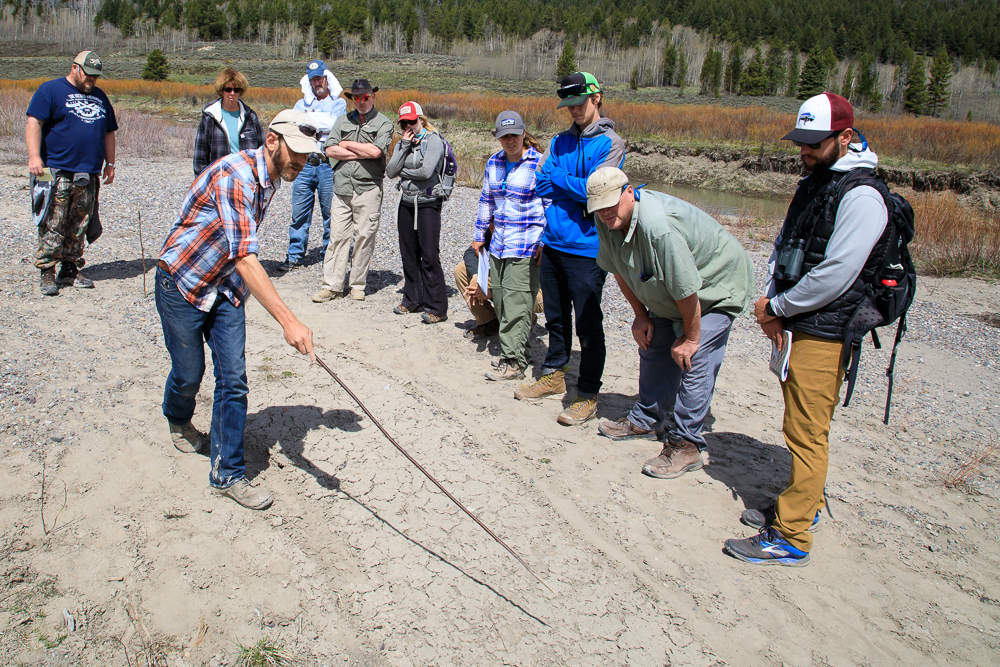 Track the North American "Big Five"
National Park Wildlife Safaris